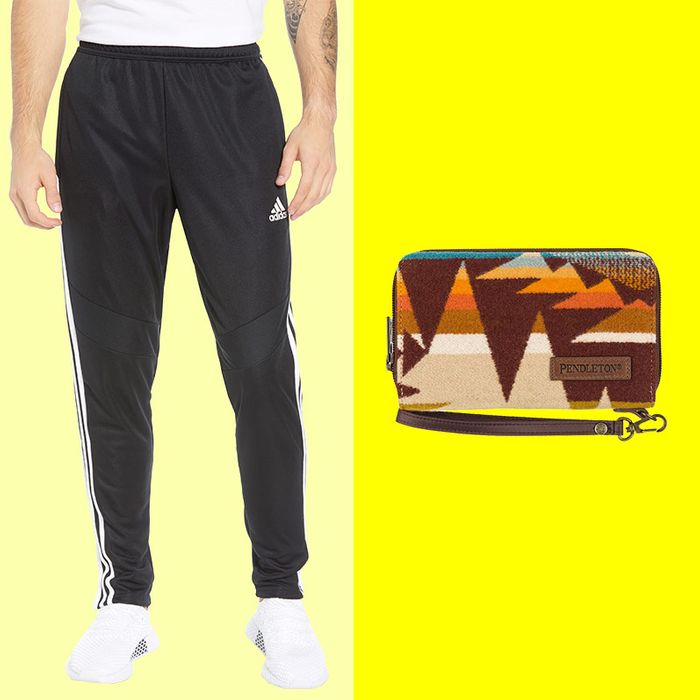 Though we're still a solid month away from Labor Day, the end-of-season sales have started at Backcountry, Anthropologie, Macy's, and more. But that also means that now is the right time to pick up a new pair of shorts, a hike-friendly backpack, or a broken-in, tie-dye tee, and make the most of what's left of summer. (And if you'd like to receive more sales, straight to your inbox, sign up for our email newsletter.)
Kicking off this sales roundup is this small, sculptural candle from one of our favorite Danish home décor brands.
If you've found yourself with some extra time on your hands, and a desire to dig deeper into your family tree, this AncestryDNA kit will help pinpoint your family's geographic origins.
Take an extra 25 percent off already-on-sale clothes and shoes at Anthropologie this weekend — including these high-waisted shorts. (The additional discount is applied automatically at checkout.)
Anthropologie's home décor section is excluded from the sale-on-sale, but there's still lots of deals to be found, like this duvet cover with woven detailing.
Freshen up your couch with this fruity throw pillow.
The only thing greater than our affection for a pair of high-waisted, wide-legged pants is a half-off pair of high-waisted, wide-legged pants, in sand, light sage, or black.
A Louis Poulsen-esque pendant light that no one will believe you bought at Walmart.
Backcountry's semi-annual sale is in full-swing, with discounts on lots of clothes, shoes, and gear to help you make the most of what's left of summer, like this hike-friendly backpack that'll also make a good commuter bag, once the time comes to return to the office.
If you've been hesitant about going full fanny pack during the pandemic, but still want something to hold all your essentials while keeping your hands free, here's a charming Pendleton wallet-slash-phone holder with a wrist strap.