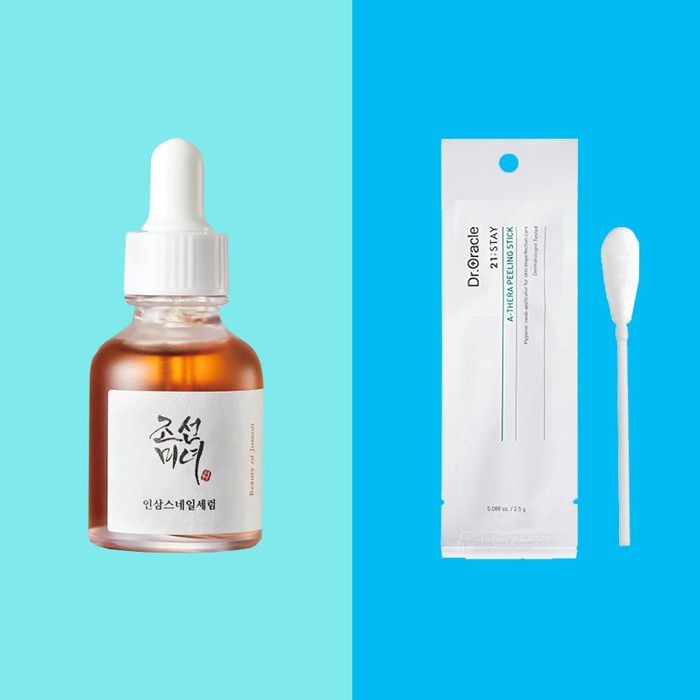 Oh, Soko Glam. The site is the place to find the most innovative, new-to-the-market K-beauty products out there. Plus, of course, it's also the place to stock up on beloved tried-and-trues, like Cosrx's skin-saving Pimple Patches and Good (Skin) Days' creamy, gentle cleanser. Put simply: It's hard for me to visit the Soko Glam site without buying something.
And Soko Glam is extra-tempting right now because, through September 8, it's having a sitewide, 20 percent–off sale with the code "SHARETHELOVE." Below, a list of my all-time-favorite Soko Glam products — from a nourishing balm cleanser to my go-to maskne-fighting serum. Enjoy.
This repair serum from Beauty of Joseon is one of my favorite new discoveries. It contains a blend of snail mucin (which I adore for helping eradicate hyperpigmentation and acne) and ginseng water (which is rich in antioxidants and can help plump, moisturize, and protect the skin). This is an excellent everyday serum — gentle yet highly effective.
If you're looking to even out or add radiance to your complexion, I would consider checking out this serum. It is jam-packed with all-star ingredients, like 10 percent ascorbic acid, camu camu, and licorice root (for adding radiance and lifting hyperpigmentation); niacinamide (for smoothing out and illuminating your complexion); and ginseng and mushroom (for calming and soothing). This is an incredible daytime serum to make your skin look glow-y for the rest of the day (and beyond).
This mask is a great treatment for when you're not exactly sure what your skin needs, because it kind of does it all! It calms redness and irritation (thanks to the cypress-tree oil in the formula) and makes sure your skin is super-plumped and moisturized (thanks to the avocado extract and sodium hyaluronate).
This ultranourishing New Leaf cleanser from Soko Glam's brand Good (Skin) Days, has become a second-step staple in my double-cleanse routine. It's a thick, creamy treatment that hydrates while simultaneously giving my skin a good, deep cleanse. It uses a blend of soothing, healing, and nourishing ingredients like fermented green tea, spinach, celery, and crushed mugwort, all of which help calm and diminish irritation and redness. After I rinse off this second cleanse, my skin always feels clean, refreshed, and bouncy without any tightness whatsoever.
This cleansing balm feels so luxurious on the skin and easily removes any sweat, dirt, and debris from the day without stripping. It's packed with fermented grains and chrysanthemum extract, both of which help deeply nourish, so you never get that tight feeling. Apply it on your skin dry, massage it in for a bit, then wash it off with lukewarm water.