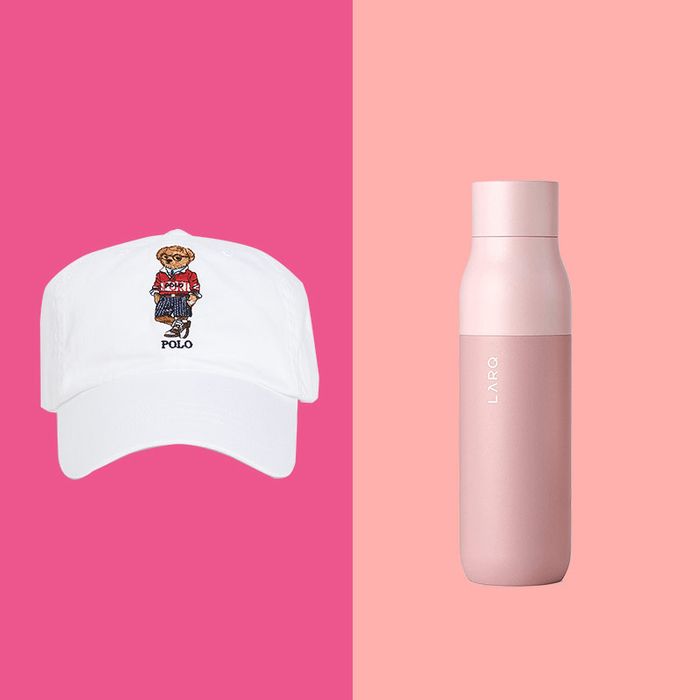 Photo-Illustration: Courtesy of the retailers
Today's midweek sweep of the internet sales bins turned up with some very good, in-season deals, including lots of picks from Urban Outfitters' shoe sale, warm layers for adults and kids, and a waterproof, camping-friendly Bluetooth speaker.
Back in the spring, hand sanitizer was a rare commodity — and now it's not only back in stock in lots of places, it's on sale, like this sensitive-skin-friendly hand sanitizer, which only contains four ingredients and no irritating fragrance.
And here's a smaller, also-on-sale version to keep in your car or handbag, just in case.
They may come in a "seasonal color," according to the product description, but we think these go-with-everything platform Converse sneakers will be a staple in your wardrobe year-round.
If you'd prefer to stay indoors this fall, here's a pair of mood-lifting smiley-face slippers that come with an adjustable cord for peak comfort.
Or go with these fluffy feminine slides (that are very similar to our pick for the best stylish slippers).
This water-resistant, solar-powered, device-charging Bluetooth speaker can inform you about emergency weather updates while you're on a camping, canoeing, or boating trip — and it's good to keep in a go bag, just in case.
If you're one of those people who's always forgetting to clean your reusable water bottle, here's a battery-powered, self-cleaning water bottle that will purify your water with the push of a button using UV-C rays.
Bundle up your little one in this adorable fleece onesie. Plus, with its fox ears, it will make a great baby Halloween costume.