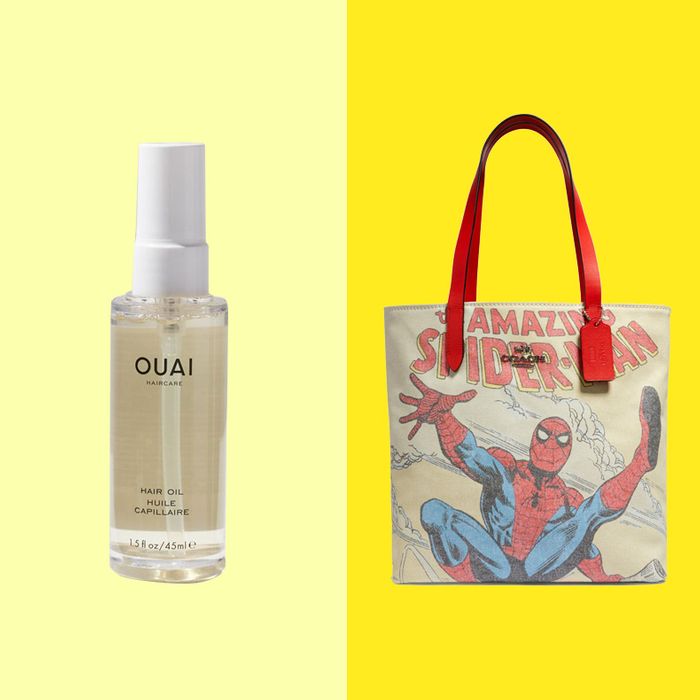 The week is starting strong with some very good deals for your home and wardrobe, like a men's V-neck cardigan that's 50 percent off, a faux-fur throw blanket, and a set of porcelain bowls (plus five pounds of candy to put in them).
You don't have to wait until the day after Halloween to stock up on candy: Here's five pounds of Twizzlers in a reusable plastic container.
And here's a set of six ceramic bowls for putting out candy — or, if you're opting out this year, for eating ice cream while watching The Shining.
This cozy, autumn-colored throw blanket is ideal for keeping warm at home as the days grow colder.
If you're looking for a well-reviewed coffee-maker that won't take up a lot of counter space, here's a nice-looking one from Zojirushi that we found in Nordstrom's reliably good sales section.
Ouai's dry shampoo is one of Rio's favorites, and we found the brand's hair oil on sale at the (ongoing) beauty sale at Urban Outfitters.
These fun-patterned, easily disinfected fabric face masks come with a removable filter and are made of organic cotton for breathability (and are gentle enough to help prevent maskne).
If you don't want to dress up for Halloween, you can carry around a comic-book tote (from Coach, of all places).
Cos is having a very good fall sale with deals of up to 70 percent off, including this ideal-for-layering V-neck cardigan.
And here's a workwearish jumpsuit with a flattering waist for working or lounging at home.