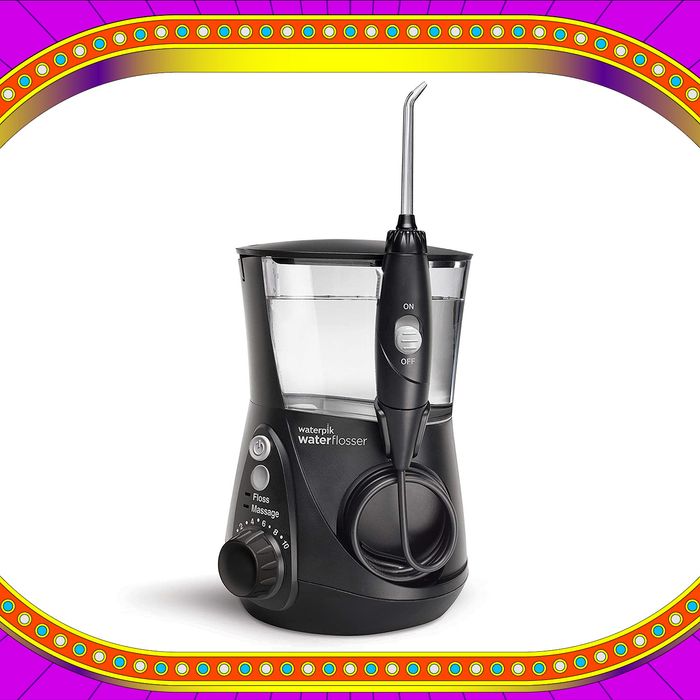 Illustration: Pedro Nekoi
This is a special Prime Day edition of Your Shopping Cart, where we're revealing the top ten things our devoted readers bought in droves while reading our roundups of the best deals during this year's Amazon Prime Day (which runs through October 14). We figured that if you're here, you might like some of these things, too.
Looking at the list, it's clear that beauty and grooming routines are no less important than they were when we regularly left the house, with Waterpik's flosser (which was one of our readers' most purchased items during Prime Day 2019), a Stila eyeliner, and some Bioderma makeup remover all selling like hotcakes. A closer look at these and other products on the list, like a set of refreshing facial sprays, suggests you are stocking up on stuff to help you look presentable on Zoom calls, which would make sense after all the indoor living we've done (and have yet to do). That Apple's AirPods also made the list further confirms readers are looking for ways to improve their work-from-home lives, while the presence of a favorite back massager suggests you're looking for ways to unwind after commuting from home office to couch. And for those times readers do leave the house, you also stocked up on some face masks — we're just hoping that trend remains unique to Prime Day 2020. Note: As with all Prime Day deals, these are only good for a limited time or until products sell out.
A perennial Strategist favorite, the discount on this back-and-neck massager clearly struck a chord with readers because it has been the best-selling Prime Day deal we've written about so far. Strategist senior editor Casey Lewis is one of its many, many (many) fans, saying the massager unsnarls even her toughest muscle knots — one reason she uses it "weekly, if not daily." It actually sold out before we noticed the stock had replenished again today.
Earlier this year, our sister site the Cut named this one of the 18 best eyeliners in the world. "No matter the shade," they wrote, "each performs equally well, giving you a vibrant, sharp line of pigment that glides across your skin." Judging by how many of you took advantage of this deal, it appears the secret is out.
A longtime staple among makeup artists, fashion experts, and our own Rio Viera-Newton, Bioderma's cleansing micellar water is also apparently a reader must-have — even in a year when we're not wearing as much makeup. "Not only does it take all of my makeup off, it actually does a great job of soothing my skin," Rio says of its appeal.