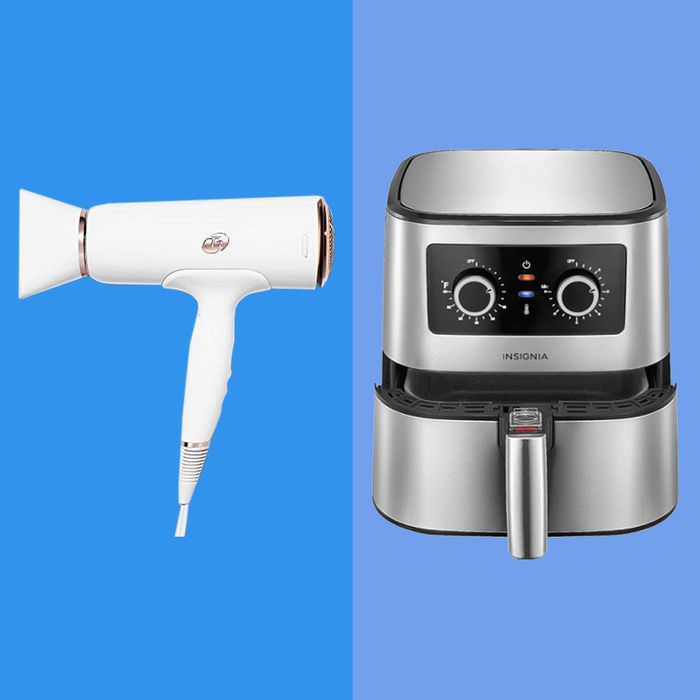 Photo-Illustration: retailers
Whether you're starting to shop for the family and friends on your holiday list, or you're getting ready to hunker down indoors for the next several months, you'll find something in today's roundup of the internet's best deals — from a cheapest-we've-ever-seen-it air fryer to a giftable set of Ryan Seacrest's favorite candles.
This five-quart, stainless-steel air fryer is the cheapest it's ever been (and actually looks nice enough to leave on your kitchen counter, even when you're not frying or roasting).
Anthropologie is offering 30 percent off so-called "game night favorites," which includes some jigsaw puzzles from our favorite puzzlemakers — including this 500-piece, Champagne-themed one from Piecework.
We've described this monochromatic Areaware puzzle as very giftable (and at under $20, it makes a very nice Secret Santa present).
This double-walled temperature-protecting HydroFlask travel mug is a great deal even if you're not traveling: It can keep your coffee warm all day while you work from home, even if you forget it's there.