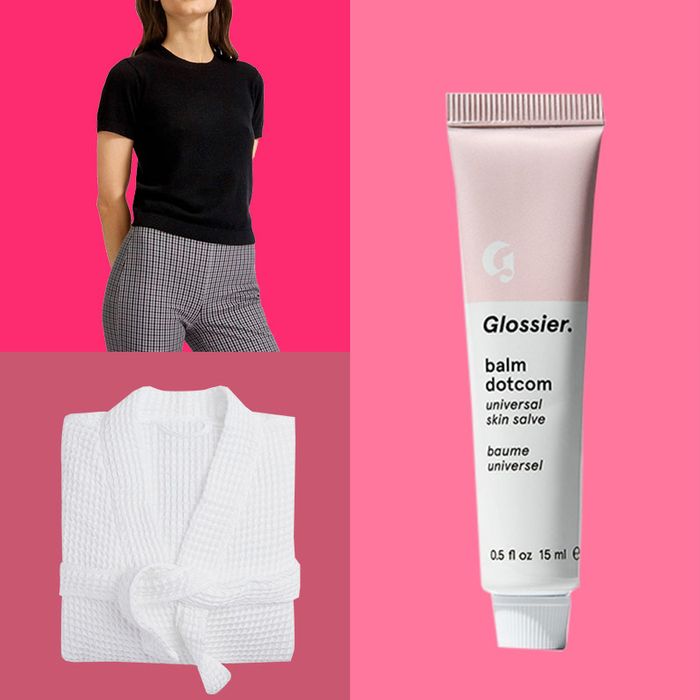 Photo-Illustration: retailer
Welcome back to Your Shopping Cart, where we break out the top ten products that you, devoted Strategist readers, all bought in droves. Think of this as the tl;dr of the Strategist. If your like-minded brethren are buying these items, maybe you'd like to, too.
Although Black Friday and Cyber Monday started innocently enough, in recent years, they've ballooned into a full season of discounts. This year's sales were particularly vast, including retailers who have never held Black Friday sales before, perhaps because the pandemic has essentially eliminated in-person crowds that you might associate with the year's biggest sales holiday. And we were curious to find out what our dear readers bought amid all of the sales chaos, so we sorted through your top purchases from the day before Thanksgiving through the Monday after the holiday, known around these parts as Cyber Week.
There were some notable similarities to last year's Black Friday best sellers: Glossier's cult-y lip balm and an expert-recommended electric toothbrush were both on the list again, as well as a toy for kids and some athleisure. But, of course, there were also some differences: Readers bought giftable cashmere sweaters and shirts in droves, along with robes and room décor (for more time spent indoors), and, in true 2020 fashion, disposable face masks topped the list (again). Although many of these items were on discount during Cyber Week, it's worth noting that most (though not all) are back to full price.
Even during Cyber Week, disposable face masks topped our readers' shopping carts for the third month in a row. But, for the first time, readers' mask of choice was this 50-pack from Ecoguard — not because they were on sale, but because Strategist senior writer Karen Iorio Adelson, and writer Liza Corsillo, recommended them in their article about the best (expert-approved) disposable face masks, which we published the day before Thanksgiving. "These masks are very comfortable and fit pretty well without much need for adjustment" they write, adding that the three-ply masks pass the candle test with flying colors. Plus, these FDA registered masks are also EUA certified by the FDA, meaning that they're certified for emergency use during the pandemic. Since mask wearing (and social distancing) remains a public-health imperative during the now-worsening pandemic, it seems that Strategist readers are taking their — and others' — health seriously.
The first Cyber Week sale item in readers' carts is this cashmere sweater tee, which was on discount during Everlane's first-ever Black-Friday and Cyber Monday sales. Although Everlane is a perennial Strategist-favorite brand, this is the first time that any of their cashmere items have appeared on the list. We imagine that's not a coincidence though, since during the past couple of months a bunch of cool men and women told us that the brand's cashmere sweaters are some "of the best under $200" (as one streetwear influencer put it).
We've seen Parachute's plush Classic Bathrobe on this list a handful of times before, but this is the first time that the brand's waffle robe has made an appearance. Although both robes are made from 100 percent Turkish cotton, the waffle robe is much more lightweight, which (as we've pointed out) makes it a slightly sleeker gift option than other "overly fluffy, chintzy-looking" robes. It was also named the best waffle-weave bathrobe by a couple of cool women last month, and since we've been seeing a lot of waffle-knit on our feeds, we'd agree that it's both comfortable and actually nice-looking.