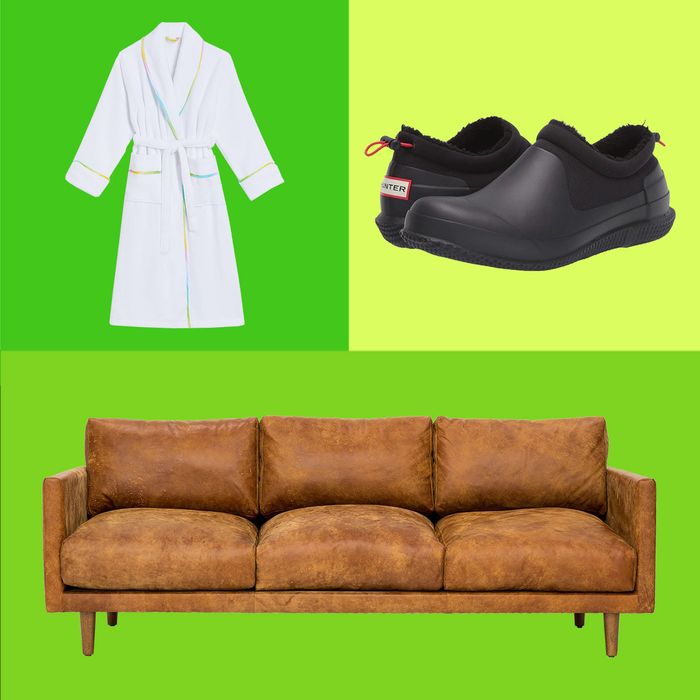 If you follow our monthly feature "Your Shopping Cart," you know we have some eerily good intel on what you all are buying. Which led us to think that, as Strategist editors, we could turn the tables and highlight all the things we've been buying for ourselves. As you'll notice, it's both a blessing and a curse to be a Strategist editor; we're picky, but sometimes we just have to get on with it. (It's online-shopping expertise meets IRL needs.) Below, what we all bought in December.
Casey Lewis, senior editor
Panicked it'll disappear forever, I stocked up on Everlane's lantern-sleeve sweater during their "good-bye" sale. Of all of the brand's cashmere sweaters, this one is my favorite. The fit is a tiny bit cropped, hitting right above my hip, and the sleeve is dramatic enough to be interesting but not too floofy. And it's so, so soft. I desperately hope Everlane will not discontinue the style, but if they do, at least I have a whole stack of them.
After reading Kelly Conaboy's charming ode to this wacky snuffle mat, I bought one for my dog. He, predictably, loves it, and I do, too. When he uses it, he sounds like a pig maniacally hunting for truffles, so it's amusing for both of us.
Karen Adelson, senior writer
I spent the first nine months of the pandemic at my in-laws' house on Long Island where I couldn't easily walk around the corner for my daily iced tea. I got into the habit of making my own, and I loved always having a batch in the fridge. Now that I'm home, I want to keep it up, especially since it's so easy and ultimately saves me a not-insignificant amount of money. I needed a pitcher, though, so I ordered this cheap one that holds almost two gallons.
New York book critic Molly Young recently called this book, a memoir of a winter in the author's life tinged by illness and other misfortune, "the most accidentally fortuitous publishing event in recent history," as we enter a dark season of isolation and gloominess, amplified by COVID. Wintering is also a meditation on the restorative power of winter and the cyclical nature of the seasons (and life), and while that's not very comforting in the face of a mismanaged global pandemic, I can see this being a book I revisit in future winters — both literal ones and periods of personal sadness.