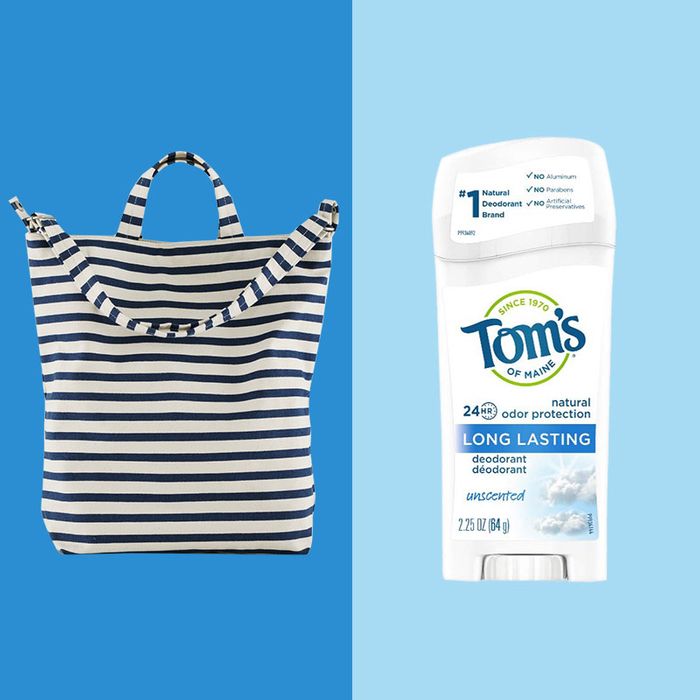 Photo-Illustration: retailers
Whether you're in the market for a budget-friendly Valentine's Day gift or just want to pick up a little something for yourself, there are lots of things we've already written about before in today's micro-sales roundup, including a time-tested Baggu tote bag for schlepping essentials, the natural deodorant two celebrities swear by, and (because we won't be traveling anywhere this winter) some easy-to-use tanning towels to mimic a post-vacation glow.
If you've been thinking about dipping your toes into the pool of natural deodorants, the best time to try a new one — John Derian's favorite, might we add — is in the middle of winter, when you're shivering rather than sweating. This one is unscented and, according to Derian, "works even though it doesn't have aluminum that regular deodorants do."
If unscented (and aluminum-free) deodorant sounds a bit … risky, there's also the Fresh Apricot version, beloved by Strategist contributor Buzz Bissinger, who reports that it "feels light," "applies smoothly," and lasts up to ten hours.
If your valentine's New Year's resolution is to order less takeout, this 12-piece cookware set has everything they need to start cooking at home.
Baggu is hosting its first end-of-season Warehouse Sale, and we've already spotted several Strategist favorites, like this reusable stretchy tote.