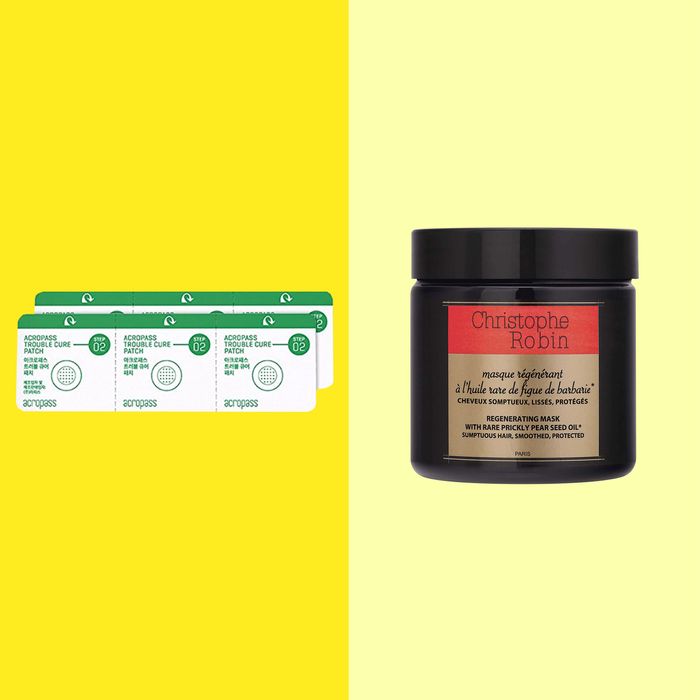 As it turns out, the week of Presidents' Day is an excellent time to shop for skin-care, makeup, and hair-care products. Tons of beauty destinations are (heavily) dropping prices on cult-favorite products, including SkinStore and Soko Glam. Whether you're in the market for a new vitamin C serum or hoping to step up your SPF game, look no further. Below, a list of the very best beauty products on sale this week, including my very favorite hair mask (which is 25 percent off) and a niacinamide-infused pimple patch (at almost 30 percent off). Enjoy!
This brightening serum from BeautyStat has a whopping 20 percent of ascorbic acid (that's vitamin C), which means it works wonders at helping fade hyperpigmentation, even out your skin tone, and just help your skin achieve an all-around glow. It also comes in airtight packaging, which means it won't go bad quickly like so many other vitamin C's out there.
This prickly-pear mask from Christophe Robin is one of the very best for deeply hydrating and repairing dry, damaged, or fried hair. When I took my hair from naturally dark to bright platinum blonde, this was my go-to mask to nurture my fragile, brittle hair.
This neutral, non-fussy French drugstore moisturizer gives your skin the perfect slip for makeup and is beloved by just about every makeup artist (from Hung Vanngo to Pat McGrath). It definitely works as a great moisturizer on its own, but works especially well as a skin primer for makeup — which is why it's long been a makeup-artist-kit staple at Paris Fashion Week.
This hyaluronic acid and ceramide-rich cream is a perfect wintertime moisturizer. It leaves the skin feeling quenched and supple without that heavy, greasy feeling.
This lightweight mineral sunscreen is a favorite of dermatologist Ranella Hirsch. It's formulated specifically with sensitive skin types in mind, and uses a blend of antioxidants and vitamins (such as chamomile, watercress, and calendula) to soothe and calm the skin. It's SPF 40, broad spectrum, and totally safe for toddlers.