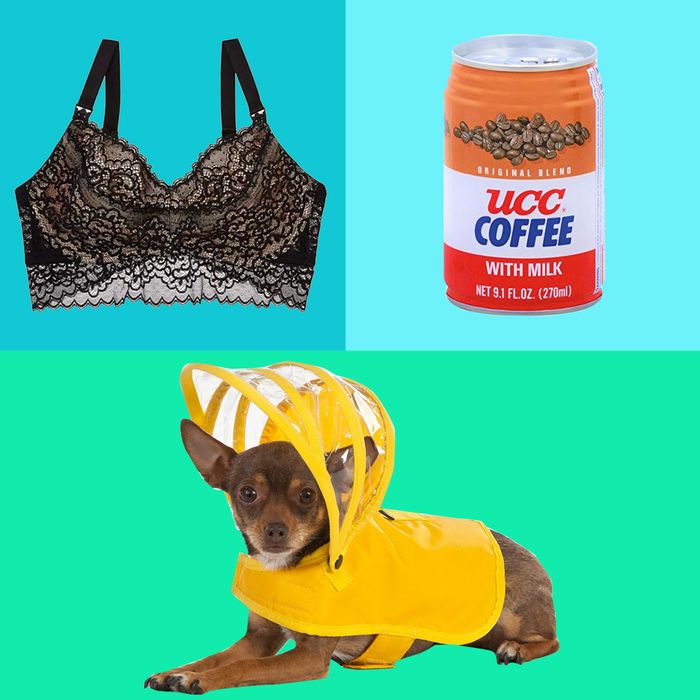 Photo-Illustration: retailers
We write about hundreds of products a week. Here, in our version of the Sunday circular, we've plucked out some of our favorites — expert-recommended essentials, life-changing stuff you didn't know you needed, newly launched gizmos, and the very good deals we uncovered while trolling through the vast online-shopping universe this past week, including the canned coffee that jeweler Ben Baller drinks every morning, bedding separates in a range of "delicious colors," and an actually nice-looking nursing bra.
A back brace to help with posture (even on stools)
If your back is begging for a break after a year of working from home, but you don't want to invest in bulky, ergonomic furniture, contributor Charlotte Klein recently went on a hunt for portable — but still effective — desk accessories. It's all "stuff I could easily bring with me to make whatever seat and surface I sit at much more comfortable to work at," and it all fits in a tote bag. But the "most portable of all my gear because it weighs less than a pound and folds up compactly" is this back brace. It simply "uses tension to tilt your pelvis slightly forward and prop you up to encourage better posture while seated," even transforming how you sit on low-back chairs or stools that don't provide support.
The Japanese canned coffee that Ben Baller stocked up on at the start of the pandemic