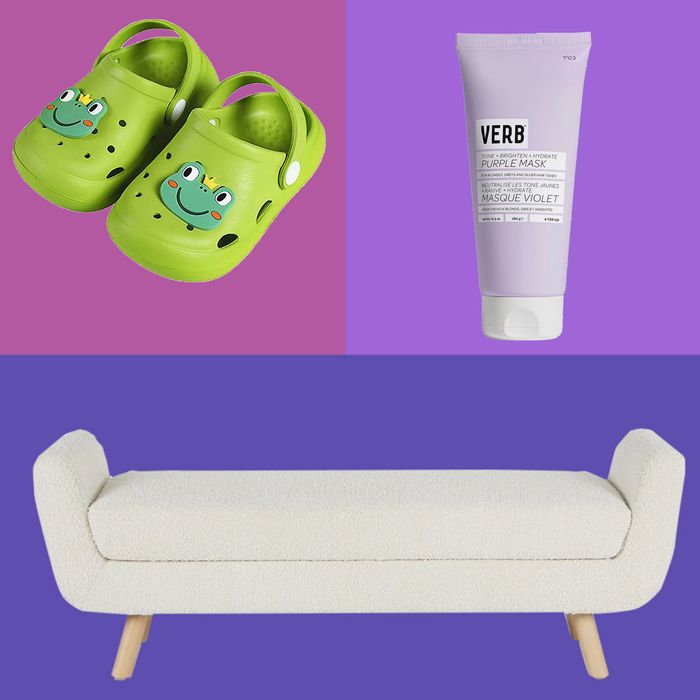 Photo-Illustration: retailers
If you follow our monthly feature "Your Shopping Cart," you know we have some eerily good intel on what you all are buying. Which led us to think that, as Strategist editors, we could turn the tables and highlight all the things we've been buying for ourselves. As you'll notice, it's both a blessing and a curse to be a Strategist editor; we're picky, but sometimes we just have to get on with it. (It's online-shopping expertise meets IRL needs.) Below, what we all bought in March.
Chloe Anello, writer
I tried everything I could to not have to buy a new planner — lots of apps, random sticky notes, even just a plain notebook — because I just didn't want to spend the money anymore, but nothing stuck, and I really missed handwriting my daily to-do lists. So I bit the bullet three months late and just bought a planner. I bought this one because it was weirdly so cheap (probably because it's three months into the year), and we ranked it as one of the best weekly planners. I like it a lot and truly regret not getting it back in January.
Every month, I say I won't buy more of this cereal because it's honestly really expensive, but every month I cave and buy it. It really is as good as it's hyped up to be, and I miss it when I don't have it. I probably should fully give in at this point and sign up for the subscription.
Karen Adelson, senior writer
I started running in these shoes last year, and they quickly became one of my favorite pairs. They're super soft and bouncy, and even though they look really thick, they're actually surprisingly lightweight. My old ones were starting to feel a little worn down, so I recently got a new pair in this really pretty, neutral "almond milk" color with metallic bronze accents.
I actually bought two pairs of running shoes this month. I wear the Hoka Cliftons (above) for easy runs and long runs, but if I'm doing speed work, I want something a little more responsive — meaning less cushy so I can feel the ground beneath my feet. I had a few pairs of Kinvaras years ago, and I remember really liking them, so I ordered a pair of this newer model. Since the even newer Kinvara 12s just came out, I was able to get a deal on the 11s, and fortunately I enjoy running in them! It's a zippy little shoe in a bright, fun colorway.
Maxine Builder, deputy editor