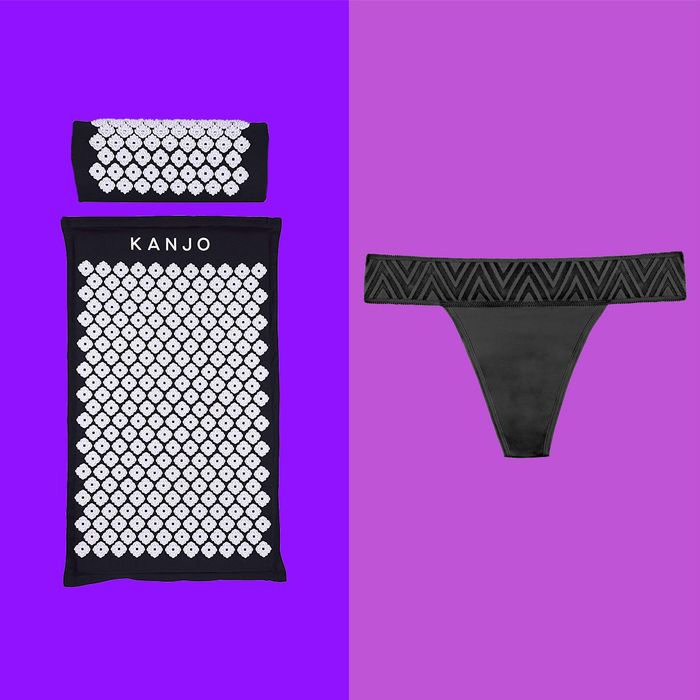 If you're a full-time employee with benefits, a Flexible Spending Account (FSA) is one of the smartest ways to take advantage of pre-tax dollars. As a quick reminder, an FSA allows employees to contribute pre-tax funds from each paycheck into an account that can be used to pay for certain medical expenses.
Despite the obvious monetary upside, it's a bit of a slog — you have to be diligent about filing all of your receipts, and if you forget to spend your funds before the final filing date, it's a firm "use it or lose it" policy. Plus, most of the eligible items — Band-Aids, TUMS, trips to the dentist — are less than exciting.
In years past, I've used my FSA on pricier out-of-network treatments such as acupuncture, chiropractor visits, and even Invisalign; things that usually aren't covered by insurance plans but can add up quickly and make FSA contributions worth it.
I recently left my full-time job, however, and although I planned to continue my health-care coverage via COBRA, I was told on my last day that I had approximately one week until my 2021 FSA funds became inaccessible. Furthermore, I wasn't able to use my FSA on any doctor's appointments made after I left. In other words, I had one week to spend my FSA — over $1,000 (!) — on products alone before it was lost forever.
Thus began my frantic search on the internet for the best things that pre-tax money can buy. I figured that I'd probably just end up with a really, really big Tylenol haul, but after a bit of sleuthing, I was pleasantly surprised by what I found.
Period pals
With my first foray into period panties, I was delighted to find them extremely comfortable. Plus, they're cute and low-profile enough to function as normal underwear in a pinch.
In the past, I've always used an electric heating pad to treat cramps, but I'm a sucker for convenience. I picked up a box of these for on-the-go relief.
Peace of mind
Even though COVID testing is now (thankfully) pretty accessible in NYC, I ordered a few of these to have on hand at home. This kit comes with a prepaid shipping label, plus everything you need for saliva sample collection. Just pop it in the mail for results back in a couple of days.
At-home pain relief
This acupressure mat is a great addition to my growing collection of at-home back-pain remedies. I like to lie on it while I watch TV.
Acne fighters
I've been a longtime fan of zit patches, so I was thrilled to stock up on these.
In a perfect world, I would have spent my entire FSA on the Déesse Pro Light Therapy Mask (I checked, it's not eligible). But I did find a light-therapy mask that is FSA eligible and gets great reviews.
Fun sun stuff