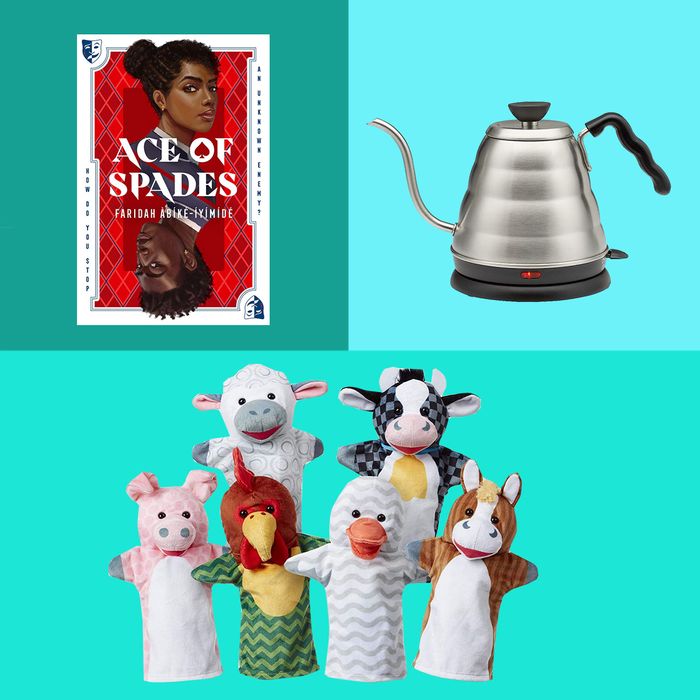 Photo-Illustration: retailers
If you follow our monthly feature "Your Shopping Cart," you know we have some eerily good intel on what you all are buying. Which led us to think that, as Strategist editors, we could turn the tables and highlight all the things we've been buying for ourselves. As you'll notice, it's both a blessing and a curse to be a Strategist editor; we're picky, but sometimes we just have to get on with it. (It's online-shopping expertise meets IRL needs.) Below, what we bought in July.
Anthony Rotunno, senior editor
While visiting friends in Jamestown, Virginia, my husband did a little window shopping on a morning when I had to work. I told him to grab me any modestly priced souvenirs he thought I might like. He returned with a haul of napkins from Caspari, a heritage brand that has been making what I've called "museum-quality" paper napkins for more than 70 years. The sets he bought all have a bit of nautical spirit, but some — like napkins featuring two folks getting ready to dive into a couple of drinks — are less literal than others. Caspari's draw is its attention to detail, and these are no exception. The lobster-print napkins, for instance, have a treatment that makes them look more like a natural-colored linen.
Leah Muncy, deals writer
I moved out of a four-person apartment, where I was borrowing nearly everything from roommates, and basically had to furnish my new kitchen from scratch. I spent a few days researching electric kettles and settled on this one from Hario for two reasons: 1. I love the stainless-steel body and wavy handle, and 2. it has a gooseneck, which is ideal for pour-over coffee. So far, I love it. It boils water in just under three minutes and looks so cute on my countertop.
I was pleased to discover the brand also makes these double-walled coffee glasses. Like the electric kettle, the wavy shape just about did me in — I ordered two on the spot. I use the 15-ounce one for tea and the 10-ounce for espresso. The outside really does stay cool to the touch, while the inside keeps coffee and tea warmer than most mugs.