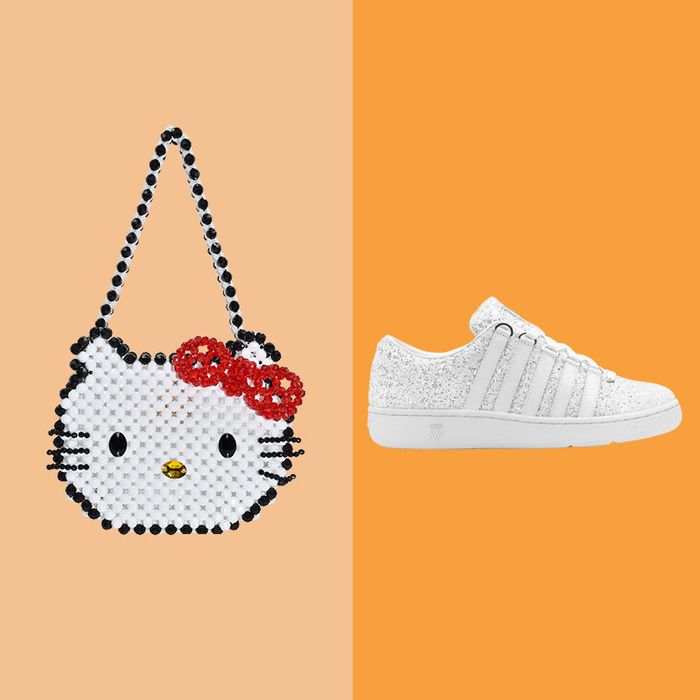 Photo-Illustration: RETAILERS
For this week's Don't DillyDally we've surfaced a range of launches we're sure will sell out, including a collaboration with Shinola and Crate and Barrel, Lovevery toys at Target and a cozy-but-cool blanket from Brooklinen and Pendleton.
Brooklinen x Pendleton
Brooklinen, which makes some of our favorite sheets, and Pendleton, which makes cozy, nice-looking blankets, have come together for a geometric throw that uses Pendleton's classic color scheme in a nontraditional way. The blanket is big enough to completely cover a twin-sized bed and is made of a wool-cotton blend.
Zenni x Iris Apfel
Fashion icon Iris Apfel is known for her statement-making glasses, so it's not surprising that her eyewear collection with Zenni is particularly good. The collection, cheekily named "Zentennial" to celebrate her 100th birthday, includes five frames in a variety of patterns and shapes. There's the "Iris Apfel," which mimics her iconic glasses shape, along with four other oversized styles. Everything is under $50 and comes with a trifold case and cloth, both of which feature an illustration of Apfel's signature glasses silhouette.
Sanzo x Marvel Studios' Shang-Chi And The Legend Of The Ten Rings
To celebrate the release of Marvel's Shang-Chi and the Legend of the Ten Rings, sparkling water brand Sanzo is selling limited-edition cans of its lychee water featuring characters from the film. Each pack comes with 12 cans, and all four characters get three cans each. Sanzo first popped up on our radar in 2019, with the introduction of its Calamansi water, which our friends at Grub Street called "the cure for seltzer fatigue." The brand uses purees from South Asian fruits (lychee is from Thailand) to celebrate AAPI culture. Every can you purchase supports the Coalition of Asian Pacifics in Entertainment (CAPE), with the brand donating 5 percent of proceeds to the cause.
Target x Lovevery
When Strategist writer Lauren Ro tested a bunch of Montessori-inspired toy boxes she dubbed Lovevery's the most fun to play with, noting the brand's quality toys and thoughtful designs. The boxes are pricey though — each kit is $80 for kids 0-12 months and $120 for kids aged 13 months to 2 years. Now Lovevery is available at Target, bringing their fun-making toys to the retailer at a much more affordable price. Toys are organized by age group and range from sensory balls to this play gym, which is suitable for newborns to 1-year-olds and promises hours of fun.
Target x Refinery29
Also new at Target, Refinery29 has teamed up with the retailer on a line of home goods that includes comforters, throws, and pillows. This pillow from the collection is nice-looking and has just enough texture to not feel like, well, a basic white pillow.
Crate and Barrel x Shinola