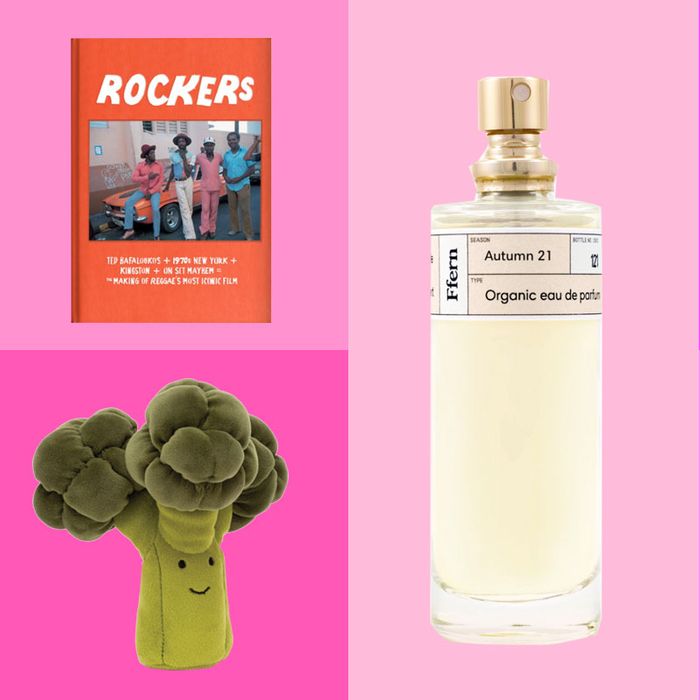 Photo-Illustration: The Strategist; Photos: Retailers
If you follow our monthly feature "Your Shopping Cart," you know we have some eerily good intel on what you all are buying, which led us to think that, as Strategist editors, we could turn the tables and highlight all the things we've been buying for ourselves. As you'll notice, it's both a blessing and a curse to be a Strategist editor; we're picky, but sometimes we just have to get on with it. (It's online-shopping expertise meets IRL needs.) Below, what we bought in November.
Chloe Anello, writer
Felix Burrichter and Alan Cumming both convinced me that battery-powered lamps were the future, and you know what? I agree. It's an attractive decoration but also necessary in an apartment that has poor lighting and outlet placement. I can bring it around wherever I need extra light. I honestly might get only portable lamps from now on, because they're just as bright as regular lamps but so much more convenient.
I wear glasses more often than not, and because of that, I can't wear sunglasses. (I don't have prescription ones yet.) Instead, I've gotten into wearing baseball hats, especially when I take my dog out in the middle of the day. I've admired this vaguely preppy, very seasonal hat from Alex Mill for a while, and I finally decided to get it. I also got this cashmere neck warmer and cardigan I had my eye on as a holiday present to myself.
Karen Iorio Adelson, senior writer
The only thing I bought during the Black Friday–Cyber Monday madness was this pair of leopard shorts from Outdoor Voices. They're sold out in most sizes now — they were 75 percent off, which is a huge deal for OV — but there are more available in other colors. They have basically everything I want in a running short: a just-right length that won't creep up; deep pockets to fit my phone, keys, and energy gels; and a fun pattern that makes me happy.
I bought this to make a chocolate cream pie that I brought to my family's Thanksgiving dinner. It's the perfect size for a pie, it's oven and dishwasher safe, and the plastic lid makes it easy to cover and carry. But what I really want to rave about is the pie. With the rich cream filling, crunchy Oreo crust, and fluffy whipped cream, it's a delicious mix of textures that was actually somewhat refreshing after the big holiday meal. I'm not a skilled baker by any means, but the recipe was easy to follow, and it came out perfectly.
Gabrielle Cody, intern
Since I started interning with the Strategist, I've been seeing the name Baggu float around. Most recently, I read about Baggu collaborating with the Met and went to check it out on the museum's site. I didn't realize how many different varieties of reusable bags, totes, lunch boxes, and products Baggu sells. Since I don't need all the space that comes in the Standard Baggu, I opted for getting the Baby Baggu, which is roomy enough to fit my lunch or a few items of clothing but small enough to stow in the front seat of my car or even on my lap. Smiley faces are Baggu's signature print, so I had to go with the Raspberry Happy one.
I traveled to the Outer Banks this past summer and came across a really cute boutique. I was eyeing these jeans the whole time I was shopping but ultimately ended up leaving with a blazer instead. Five months later, I still can't get these Agolde jeans out of my head. I found them on sale and knew I had to snatch them up right away. They're made from quality denim and feel really comfortable, especially for being a high-rise jean. I'm not one to spend a lot of money on jeans, but I've discovered it's better to splurge a little on a quality item than to buy an inexpensive item that's not as well made.