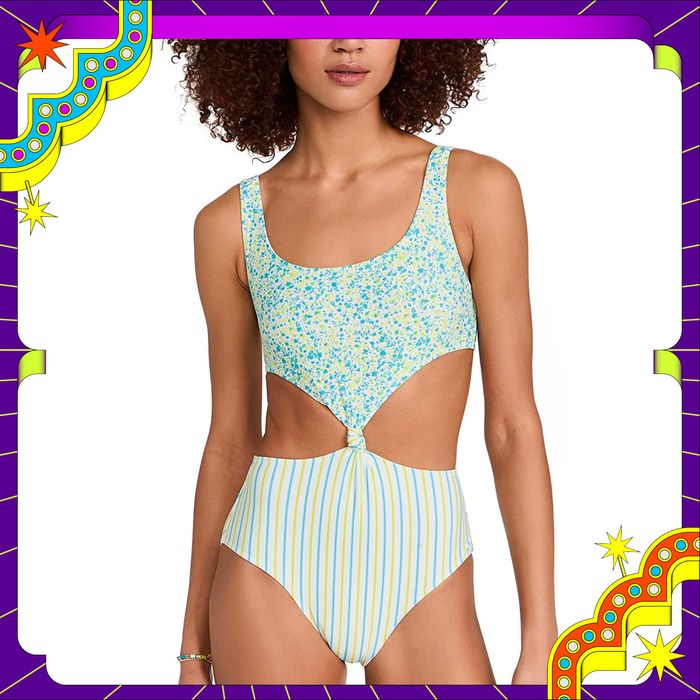 Get your carts ready: Amazon's seventh-annual Prime Day is halfway over, ending tonight at 3 a.m. ET. And judging from all the deals we've tracked so far, 2022's Prime Day is (once again) full of discounts on Strategist favorites — especially when it comes to fashion.
Below, we did the hard work of finding the very best of the best Prime Day fashion deals, concentrating on worth-it bargains from brands that are Strategist-staffer approved and/or cool-person recommended, including Calvin Klein underwear, Levi's denim, and Reebok sneakers. To do that, we not only looked through our archives (you'll see some of our greatest hits below), but we also double- (and triple-) checked the price history of the products to make sure you're getting a good deal. You can scroll down for those finds or just click on one of the links below to skip ahead to a particular category. This list will be continually updated, so check back for even more deals. And if you see something you like, it's best not to wait — the sale ends in less than 10 hours.
With the second day of Prime Day winding down, we're done updating posts for tonight. But you can keep shopping the deals below until 3 a.m. ET when they expire — keep in mind that these might sell out before then, so prices and availability are subject to change. For more sales coverage (including can't-miss post-Prime deals), sign up for our email newsletter.
Women's clothing | Women's shoes | Women's accessories | Men's clothing | Men's shoes | Men's accessories | Kids' clothing and shoes | Luggage
Women's clothing
Women's shoes
Women's accessories
Men's clothing
Men's shoes
Men's accessories
Kids' clothes and shoes