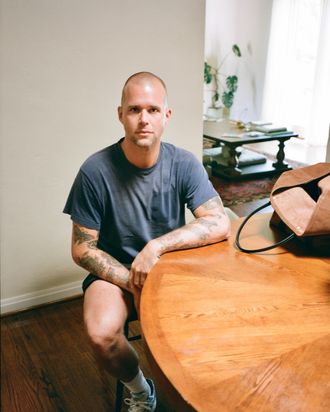 Chris Black has returned to the Strategist with a monthly column to answer all of your burning questions — from super-specific style predicaments and workout and tennis recs to foolproof host-gift ideas that'll get you invited back to the beach house.
What are some recommendations for affordable-ish jeans?
An age-old question. Longtime readers and known haters will expect me to suggest Levi's 501s or maybe 505s, but I will resist. Instead, we will dive into new territory today. For years, I have seen people on Twitter denouncing denim, saying, "It's over." Boy, are they wrong.
I bought a vintage pair of these on a whim years ago and was very impressed with the fit and quality. No frills, well-priced, and they come in a handful of washes to fit your every mood.
I would never recommend an adult man go out in public with a Supreme logo showing, but understated and well-priced denim is a different story. This 14-ounce stone-washed version is the perfect color, and for this price, you can also get the black to round out your closet.
Sunflower is a design collective from Copenhagen that is pumping out supercool takes on the classics at an excellent price. The denim is no different, but this original-fit pair in a subtle wash is my favorite of the lot.
These are the perfect jeans. Clean, simple, with no fussy details or silly attempts at originality. Five-pocket, white-selvedge Japanese denim — washed once so that they're easier to break in. These will last forever and just look better and better over time.
I'm looking for a solid pair of chunky black shoes (not Doc Martens) for my 501s.
It's cute that you think you are maybe too good for Dr. Martens. I used to be like you, but I eventually came around. While we wait, here are some options.
The French-made two-eyelet derby from Paraboot dates back to 1945 and is crafted from supple, smooth leather. It can be dressed up or down. You really can't miss.