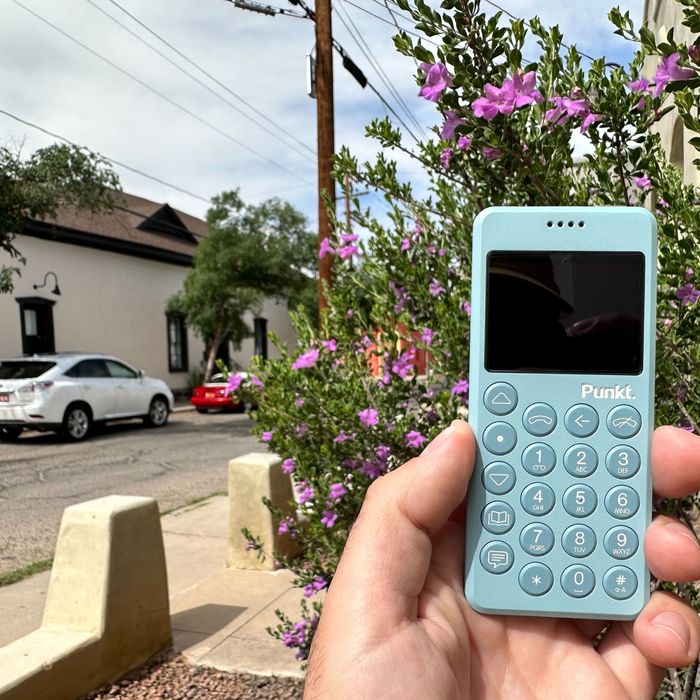 I have plenty of reminders telling me I should log off well before I actually do, like Netflix's "Are you still watching?" screen or my phone's warnings that I've blown past my self-allotted time in an app. Despite those nudges, I'll often lose an hour or two scrolling my For You page or trying to win a few more matches in Marvel Snap when I should be going to bed or simply focusing on something other than my screen.
Usually, immediately after I sink an embarrassing amount of time into my phone, guilt kicks in and I start to pile up a list of things I could've done instead. In that fantasy world, I read more books, cook, find new shows to binge, and occasionally discover another scenic viewpoint to hang out at after work. Even so, that dream remains just out of reach, and I end up spending all my time on TikTok or YouTube.
I've tried countless apps and strategies — like the Pomodoro method — to curb my screen time, and I've definitely whittled it down over the years, but I still find myself wishing I spent more time logged off. I picked up Punkt's MP02 in the hopes that it would force me to actually stay away. It's designed to help you detach from your screens and focus on what's in front of you, and it looks like a sleek 1980s-style pocket calculator, with a small screen to read messages, place calls, and check the time — but no way to browse Instagram or TikTok. Cell-phone connoisseurs might remember the old brick-style Nokia phones. The MP02 feels enough like that to bring a bit of nostalgia to the experience.
Round, chunky buttons perform the phone's limited functions. It doesn't have a camera, you can't install any apps, and you can't whip it out to do a quick Google search in the middle of a heated bar debate. Mine is sky blue, but it also comes in black. At $379, this phone isn't cheap, but it's cheaper than a flagship smartphone, and if you're really trying to address your screen-time habits, this is a sure way to do it.
I first tried out the MP02 last year when I started assessing my relationship to my phone, and it has been crucial in that journey. Over the past year, I've been trying to practice the act of leaving my smartphone at home and taking the MP02 with me on my daily walks or the occasional weekend hike. That wasn't easy at first — I struggled to refrain from reaching into my pocket to grab my phone and keep my mind occupied — but once I got over not always having podcasts and music to listen to, I started to look up at the trees more and worry less about checking my notifications. And even though I had unplugged, I wasn't totally unreachable. Anyone who had the MP02's phone number could call or text me in a pinch.
Using a minimalist phone like the MP02 is a lot of work up front — you either have to swap SIM cards or have a separate phone number for the phone — and it takes some time to figure out what to do between tasks when you don't have apps to keep your mind occupied. But it pays off. I've found myself wanting to glance at my phone to check notifications less often, which is a refreshing reminder that things can wait.
At its best, my phone is a place for me to capture thoughts, ideas, and memorable moments before they slip from my forgetful mind. Among the few apps available for the MP02 is a notes app that offers a place for me to dump my thoughts to organize later when I'm at my desk. It's a bit clunkier than having notes sync across my devices, but that limitation encourages me to be more thoughtful about what I drop into it since I'll have more work to deal with later.
Chatting with friends via the MP02 changes the way I communicate with them too. I tend to ramble in my texts, but this phone's modified version of T9 texting — not as quick as an iPhone's autocorrect, but faster than the T9 texting from early cell-phone days — pushes me to be more deliberate. If I want to spend minutes on end typing out those streams of consciousness people in my life know me for, I have to set aside more time to do so. Usually I opt to keep things short and to the point — according to my friends and my keyboard-worn fingers, this is a welcome improvement.
Whenever I leave my iPhone behind and lug my sky-blue MP02 with me, I feel less tethered to the online world and more able to observe and admire my surroundings. In those unplugged moments, I read more books, spend more time outdoors, and find my anxiety lowers when I know I can't be reached by anyone other than the people I'm closest with. Pings be damned: Everything else will be there when I get back to my smartphone.
The Strategist is designed to surface the most useful, expert recommendations for things to buy across the vast e-commerce landscape. Some of our latest conquests include the best acne treatments, rolling luggage, pillows for side sleepers, natural anxiety remedies, and bath towels. We update links when possible, but note that deals can expire and all prices are subject to change.