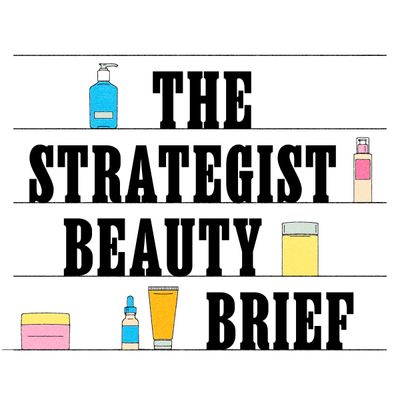 If you're familiar with the Strategist's "Best in Class" guides, you know our beauty writers are always on the hunt for the best of the best in skin care, makeup, hair care, and just about anything else you put on your body. Every day, they're interviewing dermatologists and makeup artists, keeping up with the stream of launches, and, of course, trying things out on their own faces. All of this research and reporting means they have some strong opinions about what's worth the hype, what actually works, and what you shouldn't skip out on — though we haven't always found a spot on the Strategist to tell you about it.
That's why we're launching a new newsletter, The Strategist Beauty Brief. It's a place where our beauty writers can share what they really think — their first impressions of buzzy launches, quick takes on what's trending on TikTok and Instagram, and deep dives into the products they keep stocked in their own toiletry bags. These are the tips and tricks we talk about among ourselves, like the body-lotion-and-body-oil combo our writer recommends to everyone and the new full-flower cannabis serum that actually calmed one editor's post-acne redness.
So let us help you dial in your beauty routine once and for all. The Strategist Beauty Brief will be delivered every Wednesday, starting October 4. Sign up now for our rundown of our must-tries, can-skips, and can't-live-withouts.