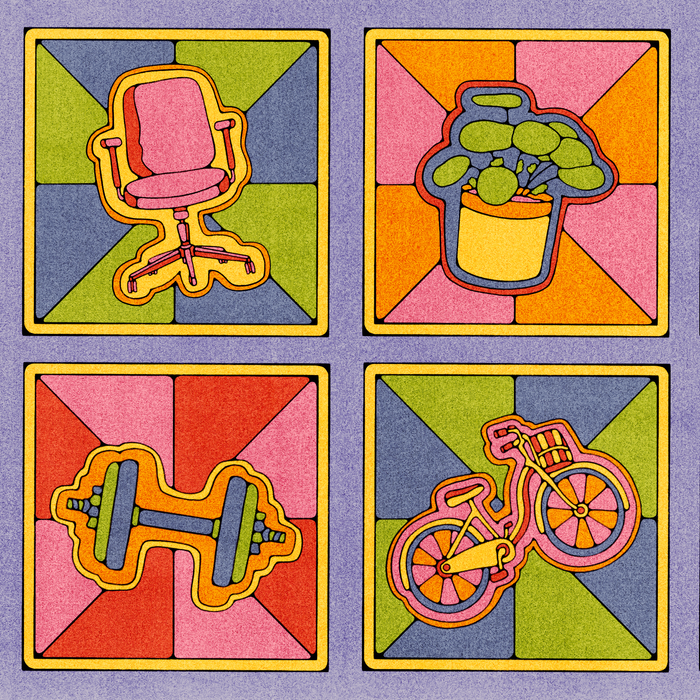 Illustration: by Kate Dehler
This article was featured in One Great Story, New York's reading recommendation newsletter. Sign up here to get it nightly
At the beginning of the pandemic, it felt like everything essential was in short supply. Toilet paper, hand sanitizer, dumbbells, flour, and even baby wipes were nearly impossible to find as we all hunkered down for what we had no idea would be more than a year of quarantine. But now, as pandemic restrictions ease in the U.S., so too does our once-overwhelming inclination to hoard. If our lives are (slowly) returning, shouldn't the availability of the things we want to buy get back to normal too?
As it turns out, no. Soaring demand from our lockdown lives and fewer workers have left suppliers strapped for major materials like lumber and aluminum — not to mention the semiconductors that power everything from our cars to our laptops. Those shortages trickle down into less-major things, too, which means that, Girl Scout cookies aside, lots of products are hard to come by. If you're among the millions of Americans who bought a pandemic house, you may be struggling to get materials to build a new deck or repair a fence. Or maybe you're just trying to get your hands on a can of your dog's favorite wet food, a set of patio furniture for under $1,000, or a Playstation 5. Maybe you've finally decided to buy a used Subaru, if you could just locate a dealership that has one, or you went to re-up on your go-to organic cotton underwear, only to find the price has risen $2 per pair. Whatever your need, if you want something right now, you may well have to either pay a lot more to get it or find a suitable alternative.
To find out why this is happening, we talked to more than a dozen supply-chain experts: a director of the MIT Center of Transportation and Logistics, a shipping-and-transportation entrepreneur, purchasing directors, DTC-brand founders, interior designers, contractors, and others. Jon Silverman, a product SVP at Grove Collaborative, outlined three distinct phases of the past 15 months: The first involved massive COVID-related delays in shipments out of China; the second was marked by the 30 to 100 percent increase in pandemic purchases of consumer products like toilet paper and paper towels; and the third (our current phase) is tied to a major transportation jam that's occurred now that Chinese manufacturing is up and running. The rush to ship out goods has meant there's "900 million containers trying to enter the U.S. all at once." This is, of course, especially bad news for smaller and mid-size businesses, points out Sarah Barnes-Humphrey, host of the podcast Let's Talk Supply Chain: "The longer your product is out on the water or in transit and can't get to your consumer … that's a huge hit to the bottom line," she says. Mom-and-pop prices are inevitably going to have to go up, and we're already seeing DTC brands like Knickey and Clare Paint emailing their customers to warn them of that.