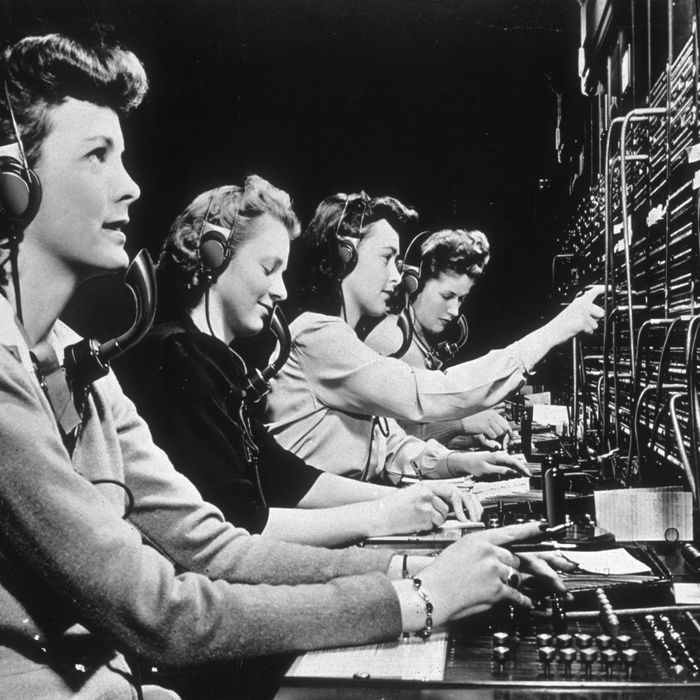 Photo: Hulton Archive/Getty Images
In our advice column, Ask the Strategist, we take your most burning shopping questions and scour friends, call up experts, and draw from personal experience to answer them. As always, please comment with one of your own — we're here to help.
Question: What are the best presents, or sites to shop, for a friend who's a big movie buff, especially old and classic movies? They already have FilmStruck and other streaming services. 
Jumping right off of where you started, FilmStruck, otherwise known as the Netflix for movie nerds, is run by Turner Classic Movies and the Criterion Collection, both of which have online shops with all kinds of movies and movie-related merch. Here's TCM and here's Criterion. Can't go wrong there.
I also reached out to Michael Lieberman from the Metrograph, a new movie theater on the Lower East Side that mostly shows archival films and has an excellent vintage and classic movie-related book collection, who recommended the British Film Institute for books and DVDs they've published and produced, including very recent releases like Detroit. For "DVDs not from Criterion," (and for people who still buy DVDs) he suggests Twilight Time and Kino Lorber.  
Angelica Bastién, a staff writer over at Vulture, first offered FilmStruck, again, confirming its status as the gold-standard status subscription for any movie buff, before adding some fun movie-related products. First, the Moleskine Film Journal, which is a "fun way to keep track of everything you see," she says. It looks like a regular Moleskine notebook, but the pages have sections to write down the name of the movie you just saw, its director, actors, favorite quotes, and who you saw it with, as a way to remember the full experience of each movie. There's also a pocket in the back for ticket stubs, of course.
She then recommended five books. The first of which is The Devil Finds Work by James Baldwin, a book of his essays and criticism on film.
"This is not as stuffy as it sounds!" Bastién says. "It's an engaging, thorough exploration of the fall of classic Hollywood and its culture during that decade."
Here, "a book about Crowe's interview with the legendary Billy Wilder."
And something to display: "A big, gorgeous coffee-table book that has biographical details and interesting writing on Crawford between the beautiful pictures."