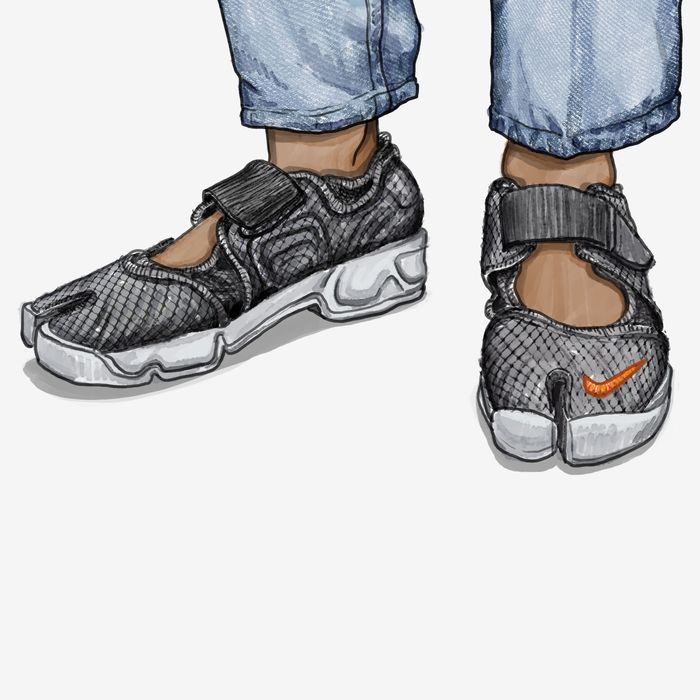 Illustration: Ellaphant in the Room
An all-over-the-place assortment of stood-behind products culled from this very website that appear in the November 7 issue of New York Magazine.
For the past year, Tempur-Pedic's Tempur-Supreme had been the Strategist's most highly recommended mattress topper, praised for its extreme moldability and its skill in taking the pressure off tense bodies. Then, recently, writer Latifah Miles undertook the task of interviewing professional mattress testers and sleep consultants to ensure our rankings held firm. They did — sort of. Tempur-Pedic still easily beat out the competition with its locked-in-a-basement-somewhere-in-Kentucky proprietary foam formula, but its new model, the Tempur-Adapt ($419), is, according to experts, a clear improvement on its predecessor. Denser, more durable, and with handy straps to help secure it to the mattress, the Tempur-Adapt may also be upgraded to include a cooling cover (memory foam can, for all its many benefits, run a bit hot). "It contours around your body," says Zoë Ettinger, a sleep-science coach, "almost as if it's hugging you."
Brandon Lim — who has worked for three years as a personal assistant to drag queen Trixie Mattel — shared various items his boss relies on to maintain "Barbie-like perfection."
According to Lim, Mattel's signature eye look includes roughly 12 pairs of false eyelashes that she cuts into partials and then stacks for an ultrafeathery effect. Lim says Mattel so depends on these drag-industry-standard 301's, which are "very full, curly, and black," that when he once packed them in the wrong pocket of her travel bag while on tour in London, panic ensued. "As Trixie told me, 'When the drag happens, if there's any missing piece of the puzzle — be it the blush, liquid liner, whatever — that takes away from the whole fantasy.'"
.

The Eye Drops an Editor Now Recommends to Strangers
"I was in the eye-care aisle at Rite Aid, begrudgingly picking up contact-rewetting drops, when a fellow shopper asked, 'You're not getting the Blink ones?' After overcoming my shock at the unsolicited recommendation, I got the Blink ones. Unlike other drops I've tried, these don't make my eyes sting or my contacts feel heavier. They are a moisturizing fix on par with rinsing my lenses in solution and keep my contacts comfortable after overnight flights and lake swims. Next time, I'll be the stranger at the drugstore suggesting them." — Kayleen Schaefer
What I Can't Live Without
"My kid is still susceptible to the occasional bout of motion sickness. A friend who's very good at finding the perfect product for a random need found these barf bags, and they're great. You do the deed, you tie it up. There's a little notch in the ring where it sort of cinches, so you can seal it pretty easily. They look more like cones for soccer drills, but they're just always ready for us."
"I can't smoke weed, and I don't vape, so it's down to gummies, period, for me. I've tried a dozen THC-gummy brands, and now if I don't take one of these an hour before bed, I really sleep a lot less soundly. The different flavors have different highs — some will make you want to party. The elderberry flavor is for sleep specifically."
"Every month, I like to see what's going on at Walmart and Target. I go down every aisle and buy the most ridiculous stuff. At one time I was on a heavy wine kick, but I'm so bad at getting the cork out of wine. I just can't grasp the concept of it. This electric corkscrew actually works: You get your wine open in about ten seconds, and you don't have all the pieces of cork in the wine bottle like when I do it."
Saw Something, Said Something
Director Sofia Coppola recently joined Instagram. Her first-ever post was a picture of an annotated script for her upcoming Priscilla Presley biopic. And half in frame was the very pen she presumably used to annotate said script. A close study revealed that that pen was a Black Pilot V-Sign ($8). A little bolder than your average fine-liner, it's a liquid-ink 2-mm. soft tip that our investigator, Katherine Gillespie, says allows for slightly more dramatic flair on the page.
"The Nike Air Rift ($105) debuted in 1996, and to many people, it was a monstrosity. With a separated toe like a cloven hoof and chunky rubber soles, it was neither feminine nor 'cool.' That's exactly why I loved it. This was the era of the Air Max 96, high-top Blazers, Dunks! Still, none of those felt truly 'me.' Then the weirdest (ugliest?) sneaker I had ever seen came out, and I'd found my match. These days I'm no longer alone in my adoration and notice more pairs on the street, worn by both people reaching for '90s nostalgia and those discovering them for the first time. They're an unexpected approach to the ballet-flat trend and now — rereleased as a breathable-mesh version with a slightly chunkier sole — the ideal shoe for when the weather is too chilly for sandals but too sunny for boots." — Yara Flinn
Gifts They Might Actually Want
We spoke to more than 40 doctors — including ER professionals, family physicians, and medical directors — to find out the best gifts they've received (or would like to receive).
Because sleeping during the day is a necessary evil for many doctors, physician Wallace McKinney uses this weighted eye pillow to nod off faster. "The weight is just right, and it stays in place," he says.
Internist Holly Phillips received this heating pad (with amethyst, tourmaline, and obsidian stones woven into it) from a patient who'd noticed her consistently rubbing her shoulders and neck at the end of a long day.
Dermatologist Erum Ilyas told us this was one of the most random but ultimately much-appreciated gifts her office has received. "It turns out popcorn is one of the easiest things to snack on during the day," she says.
Aliza Rabin, a ­psychiatrist who is "constantly being pulled away from my cup of coffee," says this ­temperature-controlled mug keeps it at her ­preferred warmth for 80 minutes.
Dentist Michelle Lee says this Kiehl's cream is the perfect moisturizer for the dry hands she gets from lab work, glovewear, and using alcohol sanitizer all day.
Plastic surgeon Melissa Doft appreciates that this speaker is waterproof, so it can easily be wiped down with alcohol as part of her sterilization process.
When we talked to sewing enthusiasts about the gifts they'd most enjoy, half said a great pair of shears is hard to beat. Podcaster Holly Frey (who loves to sew) recommends her "treasured" steel Italian scissors, which, she says, have improved her cutting skills and lasted over a decade.
About ten years ago, Strategist senior writer Liza Corsillo broke her mother's cardinal rule to use fabric scissors only for fabric when she took to grooming her dog, Uli, with these shears. Now she uses them to cut her husband's hair and trim her own bangs and says they've never once needed sharpening.
"Along with new underwear, I think it's very important that adults have a ton of scissors lying everywhere," says stylist Beverly Nguyen. Her pair of choice are these "serious, industrial-strength" German shears. Not only are they durable, but they give her the control she needs as a lefty.
For those who prefer vibrators or rings, app-compatible toys or non-app ones.
Vibrator, app compatible.
The Strategist is designed to surface the most useful, expert recommendations for things to buy across the vast e-commerce landscape. Some of our latest conquests include the best acne treatments, rolling luggage, pillows for side sleepers, natural anxiety remedies, and bath towels. We update links when possible, but note that deals can expire and all prices are subject to change.