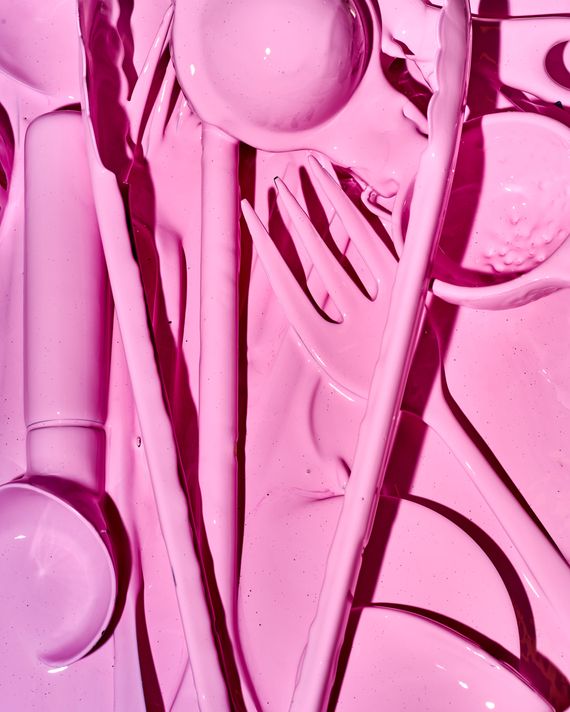 To find the more than one hundred gifts you're about to encounter, we did not merely scan our favorite websites for new products or even just select some of the nicest things we've written about on the Strategist over the past year. We did those things, then dug deeper. A team of dedicated editors worked for months falling down dozens of rabbit holes to find gifts (most of which are new this year) that you likely won't find recommended anywhere else.
Among other nutty tactics, we scanned every single account that a particularly stylish Danish e-commerce site follows on Instagram (then shopped on those stylish Danish sites), slunk around on the "Buy It for Life" sub-Reddit, and crept through various shops to sniff their new perfumes and glad-hand their potholders. Then we started whittling things down and debating among ourselves. Would anyone really pay $430 for that scarf? (No.) Is that pair of pants too specific or just specific enough? (The latter.) The result is a range of gifts for really and truly everyone, from Dua Lipa's preferred plumping face masks to the first Wordle board game, as well as a handsome neck warmer for winter sprints and a kit for building indoor sand castles.
Don't miss all of the Strategist's holiday gift coverage right here. You can also see our picks for gifts over $50 and gifts over $200.
Swedish Turbot
Pirate Party Game
Menopausal Lube
Mushroom Lube
Proletarian Slides
Goatskin Gardening Gloves
Red Baggie
Film Baggie
Kids' Patchwork Collar
The Last Known Recording of Albert Ayler's Voice
Dreadlock Tool
Plush Socks
Festive Saturn
'Stray' Role-play
Beautiful Egg Cup
Wool Corn Set
Apple Clips
Subdued Purse
Lucali Candle
Greek Chile Flakes
Monogrammed Ring Dish
The Next Tinned Fish
DSA Merch
Color-Blocked Turkey Baster
'Wordle' With Friends
Pocket Fountain Pen
Giant Scrunchie
Bluey Alternative
Illyanna Maisonet's Family Recipes
Loofah Stack
Gerbil Couch
Mini-Utensils
Well-Priced Crémant
Punta del Este Dulce de Leche
Last-Chance Subway Calendar
Compact Colander
One-Button Bop It
Finishing Oil
After-Dinner Drinks
Not Pickle Balls
A Runner's Scarf
Coriander Collab
Home Wall
Cheap Mitt
Bushwick Compost
Butter Subscription
Deaccessioned Pink Paint
Natural Flush
Smoked Eel
Hyperseasonal Jam
Lightweight Lipstick
Fish Tote
Supersize Pitcher
Ozzy Osbourne's Eye Shadow
'Ghetto Gastro' Cookbook
Ionic Trellis
File Storage
3-in-1 Syrup
Takashi Murakami Pancakes
Fancy Japanese Tea Bags
Sheer Print
Knockout Turkish Delights