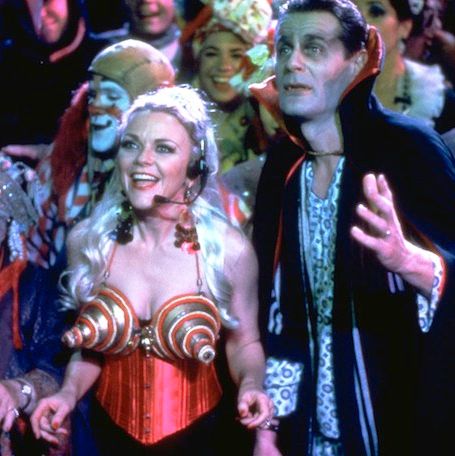 Make it a one-and-done — or mix and match.
Photo: Buena Vista Pictures
If you can't bear the thought of making your own unique costume (or simply don't have the time) for you and your partner, Amazon makes it easy. Almost too easy, since there are hundreds of couple costumes to sift through. So to make it easier, we found 16 Halloween couple costumes, for every type of couple, that are either sold as a pair or can be combined to make a duo. Sure, this is the lazier route, but we think these costumes are timely, funny, and mostly tasteful enough that everyone will still be impressed.
For the couple who composts
This beekeeper suit is professional-grade, so consider picking up a new hobby after Halloween is over.
For the couple who loves pop culture
At first glance this might look like a retro costume, but this is actually Maddy in Euphoria and Michael Cera.
For the couple who loves memes
Your gorilla partner will say you're looking like a snack all night long in this banana costume.
For the "this will do" couple
Yes, that's just an emoji costume, not technically a sun, and we're unsure about the ventilation in this crescent moon mask, but after a few spooky cocktails the weirdness of this outer space pairing will start to wear off.
For the couple that drives a Tesla
Get in loser, we're going to Mars — or whatever Elon Musk said.
For the couple who loves sports
Really commit by having the LeBron of the duo carry the taco all night while screaming, "TACO TUUUUUUUESDAY!"
For the couple with perfect smiles