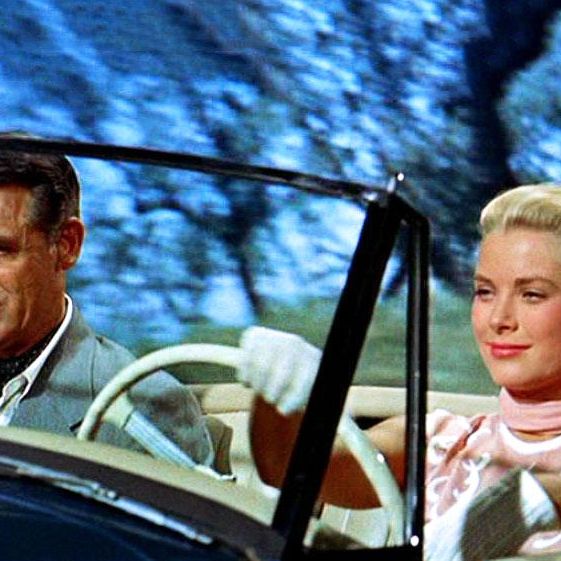 Photo: Paramount Pictures
Here at the Strategist, we like to think of ourselves as crazy (in the good way) about the stuff we buy, but as much as we'd like to, we can't try everything. Which is why we have People's Choice, in which we find the best-reviewed products and single out the most convincing ones. (You can learn more about our rating system and how we pick each item here.)
And while we've written about lots of car accessories before — including car seats, car chargers, and car bike racks — here, we've rounded up the best dashcams, as praised by the most enthusiastic reviewers on Amazon.
Best-rated dashcam
With close to 7,000 reviews, the Rexing V1 dashcam impresses reviewers with its 1080p video quality and adhesive mount that keeps the thing from shaking as they drive. Others called out its size, which is "smaller than other dashcams, so it can easily hide behind the rearview mirror," and the "well laid out and easy to navigate" menu. Some had problems with their cameras losing or not recording crucial video footage, but often got it sorted out with customer service. For the most part, people are very happy with the recording quality and sound, like one reviewer who says, "I have purchased three dashcams so far and this is the best one yet. This one is the most expensive to date and it should be better … and it absolutely is. The recording is clearer by far."
Best-rated (less expensive) dashcam
Here's another cheap Apeman unit that has won over many reviewers despite initial skepticism, for only $40. "I was a little skeptical when the price for this dashcam was lower than all the other dashcams but ended up buying it," said one who went on to praise the video quality and ease of installation. Another who's considering buying two of these guys said, "Overall, I think this product is stellar given the size. It's small enough, works well if you're driving towards the sunlight and aesthetically looks great in your car. It's not bulky, telling the world 'Hey, look at my dashcam.'"
And now for some micro-picks for every type of dashcam you might be looking for.
Best mini-dashcam
Many reviewers express surprise at how small this guy is, and how good the quality is for such a cheap camera. "The unit is great; it seems durable, sleek, and compact," says one reviewer who noted the ease of setup, too. Another noted after a week of use that he was "very impressed" by the quality and features packed into such an affordable unit. "One could spend much more," he went on, "but if you're looking to get into dashcam fun on a budget, this cam will totally fit the bill and leave you enough spare change to fill your tank a few times."
Best front and rear dashcam
Many reviewers talk about how crucial this dual-facing front and rear cam is for catching hit-and-run perpetrators and solving crimes. One reviewer who drives professionally raves, "I've been involved in wrecks where video evidence would've been useful, and I've been pulled over by police for offenses I didn't commit. I've tried several dashcams, but this one is the best so far. Build quality is surprisingly good, it records reliably, and customer service is top notch." The discreet design and night vision are other benefits shoppers point out. "The video recording is very stable and also night time visibility is never a problem even in low lighting," says another reviewer.
Best dual-camera dashcam for recording car interior
Many reviewers for the Crosstour dual-lens cam note that their favorite quality is that the camera, when connected to a power source, will turn on the minute you get into your car and turn off when you exit. "Great quality picture day or night, inside and out," says one shopper. "I like that it powers on and off automatically when you start or shut down the car." A few reviewers who drive for Uber also note that it's "the perfect affordable dashcam for Uber drivers" who want interior and exterior views, plus night vision. "The mere presence of this dashcam in the windshield is enough to keep a lot of passengers' behavior in check," says one.
Best hidden dashcam
Reviewers who want a discreet dashcam like the slim design of this Pruveeo model, which "hides easily behind the rear view mirror, leaving very little obstructed view" and for the very low price, gets good-quality footage. "You're not going to film the next Hollywood blockbuster with this, but the picture quality is more than sufficient for its intended purpose," said one shopper. Lots of reviewers also called out how easy the Wi-Fi setup is, like one who wrote, "Wifi connectivity is seamless and works to view/download the videos or project live camera image through your phone screen."
Best wide-angle dashcam
Dozens of reviewers bought this dash cam after getting into a car accident, because they realized having a dashcam with a wide-angle lens would have been extremely useful. One customer didn't exactly have an accident, but she said "an aggressive driver almost ran [her] off the road with an aggressive lane change." After she installed the camera, she did end up getting "side swiped by a driver in a turn only lane crossing over to go straight." She said the wide-angle greatly helped her win the insurance case because it caught every detail. Another customer calls this camera "small and robust," but says that the best part is that it "picks up a very wide angle and has outstanding quality." She's confident if she gets into an accident, the camera will pick up every detail. Because it does have a very wide angle, one customer warns that "on playback, you have the rounded corners, so it feels a bit like fish eye," but she adds, "It isn't so bad." Plus, another customer says the "video quality for the price" makes it worth the purchase.
Best dashcam with Wi-Fi and GPS