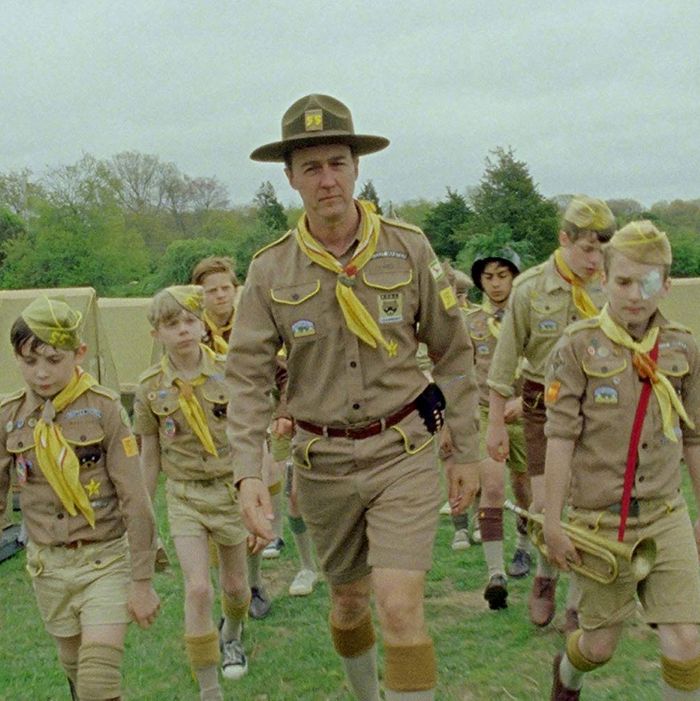 Whether you're worried about what might happen to society as the Coronavirus pandemic refuses to go away or you just want to be ready in case of an earthquake or other natural disaster, there's never a bad time to be prepared. To assemble the following list of emergency supplies, we consulted recommendations from the CDC, Red Cross, the Department of Homeland Security, and the NYC Emergency Management Department. But those agencies give you only general categories, and we wanted specifics. So we interviewed 13 survivalists, preppers, bushcrafters, and emergency professionals about their favorite brands to always have on hand — and their advice to make your bugout (or bugin) the best it can possibly be. Here are their suggestions, broken down into categories based on your level of survivalist instinct.
Backpack
The lifeblood of a prepper is his bugout bag. Most preppers keep two bags: a three-day bag and a two-week bag. While you needn't get too hung up on that, it's not a terrible idea to have something that you can easily grab that has everything you need in it in case you have to leave quickly. Bushcrafter Mark Christensen recommends a "quality rucksack, or even a 5-gallon bucket, which keeps your emergency gear together." Survivalist EJ "Skullcrusher" Snyder (whom you might know from his many appearances on Naked and Afraid) likes the "tough and roomy" bags by Gregory, but if you prefer something more tactical, he suggests something by Maxpedition.
Flashlight
Survivalist Travis McGill, along with Thomas Coyne, the owner and lead instructor at Thomas Coyne Survival Schools, and a survivalist who asked that we refer to him by the pseudonym "RC" like Surefire flashlights because they're virtually indestructible. They're so durable, in fact, that some are specially designed to be used as a self-defense weapon, Coyne says. McGill uses the Surefire D3ft but admits "it's totally overkill" and says you could also "get something that takes AA or AAA batteries since they're easy to find and replace." Even a small one for your keychain will do, says Mykel Hawke, a former U.S. Army special forces captain and author of several survival books. "But make sure it has a turn on button, not just squeeze on, for when you need to have light to work and be hands free," he says. Snyder and Morgan Rogue of the prepper site Rogue Preparedness, however, prefer headlamps to flashlights so you can be 100 percent hands-free. Rogue likes Foxelli or Petzl, while Snyder uses a Black Diamond Spot 325.
Editors' note: the D3ft is currently out of stock, but you can sign up to get an alert from SureFire as soon as it's available.
Multitool
There was plenty of consensus here, too. Unsurprisingly, everyone likes a Leatherman. "I am a big fan," Snyder says. "There are many types to choose from to meet your needs and budget." Coyne likes the Supertool 300. And John Ramey of the prepper site theprepared.com likes the Leatherman Wave+ because it "doesn't waste space and weight on tools that don't matter much in an emergency, but it's versatile and robust enough to be a core survival item." The Signal, which McGill uses, also includes a fire starter and a whistle.
First Aid Kit
For most preppers, recommending a first aid kit off the shelf would be like Julia Child telling you her favorite flavor of Pop Tart. They like to put them together themselves so they can pack them with, as Hawke puts it, "some dressings for real trauma," including tourniquets, Israeli Bandages, and, in RC's case, zip-tie restraints, though he wouldn't really say what those were for. However, Coyne calls Adventure Medical Kits "the best first aid kits on the market [and] definitely the closest commercially available to what I would customize for myself." Whatever first aid kid you decide on, Mike Glover, crisis management and response expert and host of the popular FieldCraft Survival podcast, recommends you maintain a 30-day supply of over-the-counter medicine (like painkillers, cold, allergy, anti-diarrheal medications) as well as any prescription medications.
Hand-Crank Radio
Every single one of our experts recommended Kaito shortwave radios. Coyne's favorite is the Kaito Voyager because it's rugged and water-resistant, has plug-in and solar charging capabilities, and is shortwave, which means it picks up broadcasts from around the world. "In an extreme global situation, an entire country may be off-grid, but someone, somewhere, will be broadcasting," Hawke says. Snyder likes the Kaito KA500 Emergency Radio. "It's capable of being charged via hand crank, solar panel, micro USB, a standard wall outlet, or batteries," he says. "And it has a five-LED reading lamp, an LED flashlight, and a red LED SOS beacon light."
Matches
Waterproof matches are the best matches, though our experts say lighters are better than matches. Rogue recommends carrying both, in case either fails. Hawke likes Bic lighters, but stresses that "folks should review fire basics [because] it's surprising how many people don't know how to build a fire once they have a light." Coyne uses only UCO Stormproof matches. "Once lit, they cannot be put out," he says. "They even burn underwater."
Power Bank
Hawke, Coyne, and RC all recommend power banks (which can be used to charge phones and other devices) that can be charged by multiple sources, including the sun. While Coyne personally uses a Kodiak brand power bank because it's rugged, water resistant, and has an emergency light, he recommends several reliable options that will also jump start your car, and are extremely small, such as the NOCO Boost. (Coyne also likes OtterBox's charging cables because they're "super strong" and "won't rip or tear easily.")
Ramey was the one naysayer when it comes to devices that use solar panels. He prefers to avoid them, because "you don't want your battery baking in the sun," he says. After "deep field testing," he recommends the NOVOO Explorer 10,000mAh and Anker PowerCore 10,000mAh. He calls both "the right mix of ruggedness, size and weight, capacity, and performance." Rogue also likes "anything by Anker" to "charge your phone or other devices perfectly."
Batteries
Coyne uses only Energizer, and Ramey won't budge from his Panasonic Eneloops "because they last a long time sitting on a shelf." One thing all of our experts agree on is that whatever batteries you get, they should be rechargeable.
Sleeping Bag
RC likes anything from The North Face. Coyne prefers the Montbell brand. Unlike mummy-style bags, which taper toward the bottom like mummy wrappings, Montbells stretch and are "next-level comfortable," he says. Snyder likes the Big Agnes Anvil Horn 15 because it's made of lightweight down. Hawke recommends a slightly more austere (and multipurpose) solution: "a large trash bag, like 55-gallon type, can serve as great sleeping bag, shelter, rucksack, float, etc."