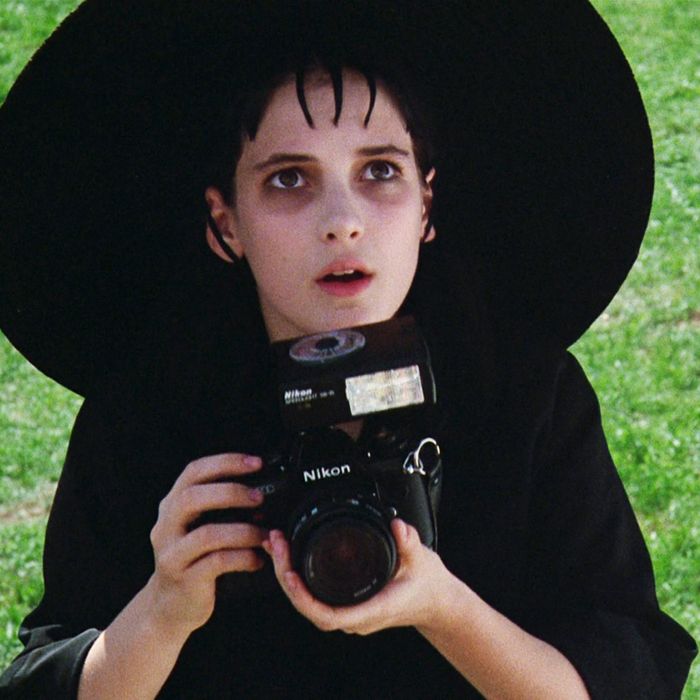 Photo: The Geffen Company
While applying moisturizer is an obvious part of most people's skin-care routines, caring for the fragile skin under your eyes is a whole other ball game. "The skin on our lower eyelids is the thinnest in the entire body," explains Amanda Doyle, a board-certified dermatologist at Russak Dermatology Clinic. Which is why it is prone to a whole host of problems, including dark circles, bags, and wrinkles. To find the best creams that will actually give you results, we consulted Doyle and five other experts (including one aesthetician). Below, find their picks for the best eye creams to banish dark circles, reduce puffiness, and even ones that brighten and moisturize.
Best overall eye cream
Five of the dermatologists we spoke with had high praise for the D.E.J. Eye Cream from Revision Skincare for its ability to treat a variety of under-eye concerns. "This is a favorite in my office," adds Melissa Doft, founder of Doft Plastic Surgery, who recommends it for patients dealing with wrinkles, sagging skin, puffiness, and dark circles. According to Hadley King, clinical instructor of dermatology at the Weill Medical College of Cornell University, "This cream contains dipalmitoyl hydroxyproline and sunflower-seed oil for moisturizing, vitamin C for brightening, and peptides for reducing fine lines and wrinkles." It also contains goji fruit, which provides additional antioxidant benefits, and cucumber fruit water, which calms the skin, she explains. While it is on the expensive side, it is a multitasking product that will treat just about any problem you may be experiencing. Case in point: Doyle says it can also be used on the upper eyelids "to strengthen the thin skin, and help with crepiness, premature aging, and even hooding." Board-certified dermatologist Rita Linkner is also a fan and has been using it twice a day for years. She uses it all over her eye, including her upper-eyelid skin, and says she's seen "a big improvement in creping."
Best eye cream for dark circles


According to King, "There are many causes of dark circles under the eyes." Genetics, dehydration, lack of sleep, allergies, nasal congestion, smoking, and anemia can all play a part in contributing to tired-looking eyes. She suggests finding an eye product containing antioxidants, such as SkinCeuticals AOX+ Eye Gel, to treat this particular problem. The AOX+ Eye Gel contains potent vitamin C, which "interferes with the production of pigment and will therefore brighten dark circles, improve pigmentation, and also prevent free-radical damage from UV-light exposure." She also has a few lifestyle recommendations that will help, too: "Make sure you are getting enough sleep and that you are well-hydrated. Treat allergies with oral antihistamines. Eat a well-balanced diet and make sure you are not anemic. Stop smoking!" And when all else fails, "concealers are also helpful for improving the appearance of dark circles." And if you want all of the powerhouse ingredients but with a creamier texture, Doyle suggests the A.G.E. Complex from SkinCeuticals.
Best (less expensive) eye creams for dark circles
Joshua Zeichner, director of Cosmetic and Clinical Research in Dermatology at Mount Sinai Hospital, also loves Ole Henriksen Banana Bright Eye Creme for illuminating the skin under the eyes. The crème contains vitamin C, which "neutralizes free-radical damage, calms inflammation, and blocks the production of abnormal pigmentation to brighten under-eye circles." This eye cream also works as a primer for concealer and helps makeup apply more smoothly. Rio is a vocal fan as well, and after using the product twice a day for four months, she writes, "I've noticed a big change in my dark circles (less corpselike, more French), and it's become my go-to under-eye prep."
Dr. Caroline Robinson of Tone Dermatology uses this eye cream from First Aid Beauty, which instantly illuminates the under eye using peach micro-pearls and lightens dark circles over time. "It blends niacinamide, caffeine, and sodium hyaluronate in a beautiful brightening formula," she says.
Best eye cream for dark circles and deeper skin tones
Two dermatologists we spoke to recommended this ISDIN eye cream. Haloxyl and vitamin K oxide in the formula are known to help fade dark circles. The cream also contains hyaluronic acid, which keeps the under eye moisturized. Apply it with its cooling applicator for a de-puffing effect. Linkner recommends this eye cream to her patients with darker skin colors because the actives lighten and brighten dark circles.
Epara's eye serum reduces hyperpigmentation and lifts and hydrates the under eye using ingredients like niacinamide and plankton extract. It's a favorite of Robinson, who likes that it was crafted with darker skin tones in mind.
Best eye creams for deeper wrinkles
According to Zeichner, "Retinol is your go-to ingredient for wrinkles." Retinol works by stimulating collagen production to strengthen the skin's foundation and improve the appearance of lines. And since this cream uses a vitamin A derivative that is less strong than prescription-strength retinol, you're less likely to experience any irritation. Doft agrees and adds, "It also has hyaluronic acid, which attracts water and locks in moisture."
Eye creams often have to be tapped on and scooped out, which can be messy, but this one can be directly applied to the eye with an easy-to-use stick and comes recommended by Robinson. It's also packed with powerful ingredients like encapsulated retinol, a more stable version of retinol that helps with fine lines and wrinkles; peptides; vegan squalane; and astaxanthin, which prevents dehydration and boosts moisture.
Best eye cream for sensitive skin


"I would swim in this product if I could," says Dara Liotta. Since many of the Neocutis products developed out of wound-healing research, they work to build collagen and smooth fine lines and wrinkles while hydrating the delicate eye skin, she explains. "I've found that regular use of this product around the eyes prevents the fine lines that trap makeup and make the eye skin look crêpey and dry." It is also fragrance-free, making it suitable for sensitive skin types.
Best eye cream for mature skin
L.A.-based dermatologist Dr. Naissan Wesley also likes Neocutis's eye creams and recommends Lumière Riche for mature skin. "It contains human-derived growth factors and hydrating ingredients and is the more emollient version of Lumière," she says. "It's good for dry, aging skin that needs more support."
"For mature patients that suffer from severe dryness and lack of elasticity, you can't beat SkinCeuticals A.G.E. Eye Complex," says dermatologist Corey L. Hartman of Skin Wellness Dermatology. In addition to being "intensely moisturizing," Hartman likes that it contains proxylane and blueberry extracts, antioxidants that help combat puffiness and dryness. It also has both short- and long-term benefits. "While the long-term effects are younger-looking skin, it also gives an immediate radiance upon application," he says.
Best eye cream for under-eye bags


Several of the dermatologists we spoke to were all in agreement that caffeine is the No. 1 ingredient to look out for if you want to tighten bags and reduce puffiness. "This is a caffeine-based eye serum that is used to instantly tighten the delicate skin around the eyes, reducing bags and puffiness," says Doyle.
Best (less expensive) eye cream for under-eye bags
According to King, "Puffy under-eye bags can either be from fluid or a fat pad." If you notice that the puffiness is worse in the morning and better by evening, then your eye bags are most likely the result from fluid buildup. In which case, her advice is to "drink more water, eat less salt, and sleep propped up on a couple of pillows," so the fluid does not collect in the under-eye area. She also suggests using an eye cream, like First Aid Beauty Eye Duty Triple Remedy, containing caffeine since it constricts blood vessels and can, therefore, keep the fluid from accumulating. Eye bags are also generally caused by the skin losing elasticity over time and sagging. "Cold tea-bag compresses can also be helpful because both the caffeine and the cold can constrict blood vessels."
However, she notes that if your eye bags are pretty much constant, it is more likely the result of the fat pads under the eyes drooping as you age. If that is the case, the only permanent solution is surgery.
Best eye cream for puffiness


Unlike under-eye bags — which can be caused by a combination of fluid, drooping fat pads, and skin elasticity — puffiness is usually just from fluid retention alone. According to Doft, this eye cream is chock-full of caffeine and ginseng, which will reduce puffiness and make eyes look less tired. It also contains lutein, a powerful antioxidant, which adds a glow, as well as cocoa and shea butter to smooth and plump the skin.