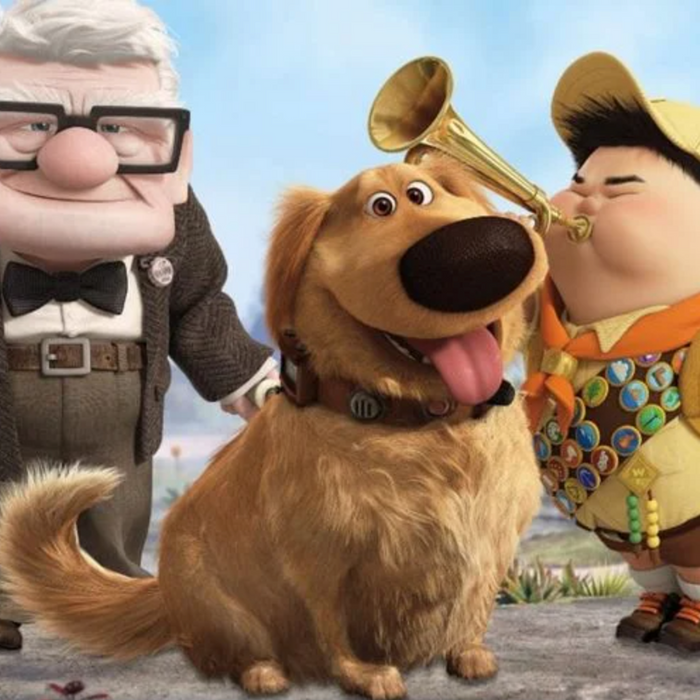 Photo: Walt Disney Pictures
There are two types of people in this world: dog lovers who are so in love with their four-legged friends that on some deep emotional level, they understand Barbra Streisand's impulse to clone her dog — and everyone else. If you fall into that latter category, or are even, God forbid, a cat person, it can be tricky to find a gift for the dog lover in your life that they'll actually find useful. But even the most serious dog parents could probably use some help finding unique, fun dog gifts that go beyond the regular old treats, toys, and travel accessories.
That's why we spoke with 30 dog trainers, groomers, and owners about the best dog gifts they've ever received and their go-to gift ideas for dog lovers. Below, 62 of their favorites that are sure to please pups of all sizes and persuasions (and those pups' parents, of course). To make the list even easier to shop, we've arranged the items by category; click on any link below to jump straight to that section.

Dog toys and treats | Dog bowls and feeders | Dog beds | Dog-grooming supplies | Dog clothes and accessories | Dog leashes, collars, harnesses, and carriers | Gifts for dog owners
When Strategist senior writer Karen Iorio Adelson asked experts about how to exercise a dog indoors, three of them recommended these balls. Shelby Semel, the founder of Shelby Semel Dog Training, says they are a great way for dogs to burn off energy and get mental stimulation. The ones shown are small, but Amazon also sells bigger versions of the Ultra Ball for larger dogs.
If your recipient has nice possessions that a bouncy ball could topple, Dr. Jennifer Coates, a veterinary expert at Chewy, told Adelson about this soft dog toy that "doesn't bounce or roll" but can still be thrown and used for tugging. It's machine-washable and designed to withstand heavy play.
Sarah Fraser, the co-founder of Instinct Dog Behavior and Training in New York, likes to give younger or adolescent dogs what's called a flirt pole, which she says is "like a giant cat toy. For many dogs, it quickly becomes their favorite — a fantastic substitute for chasing real squirrels. Plus, it's a great form of exercise that doesn't require the owner to do much." For small-to-medium dogs, she likes this option from Outward Hound.
If the pup you're buying for likes playing fetch, try the Hol-ee Roller, which Strategist newsletter editor Mia Leimkuhler and her rescue mini-schnauzer mix, Reggie, swear by. She describes it as "a hybrid bouncy ball and chew toy, with big holes that make it easy for smaller mouths to catch and grip and fling about. The rubber is durable but not inflexibly hard, so errant tosses aren't a breaking hazard, and the ball's squishiness absorbs its own noise and shock, which is nice news for your downstairs neighbor." It also comes in a large size.
Photo: retailer
Trainer Andrea Arden says this is "one of the most perfect tug toys I've found." It's long enough, she says, "to allow for appropriate distance from the dog to your hand" but can be rolled up, making it easy to bring along on walks or to the park where it can be used as a play reward for outdoor training. "Dogs love it," she adds of the sturdy toy that's also machine-washable.
"We call it his 'bear octopus,' and we hate it," writes Alice Gregory of this multi-legged dog toy. "We're not even sure where it came from, but Mickey, our toy poodle, likes it more than anything that is not a piece of outright garbage," which is the best praise any dog parent can give for a dog toy.
Leimkuhler got this plush puzzle tree as a gift from a friend whose own dog was obsessed with it, and she has since gifted it to many of her other dog-parent friends. "It's a hit every time," she promises, adding that the tree and its included stuffed, squeaky squirrels keeps her Reggie occupied for hours.
Kate Perry, a dog trainer and the author of Training for Both Ends of the Dog Leash, likes to give "practical items that help stimulate the dog's mind and help owners have a better relationship with their dogs." One of her favorite interactive treat toys for pups is the Busy Buddy Twist 'n Treat, which she describes as "great as a gift for new dog owners, and great for training a dog to work for their food." Arden is also a fan of this "super durable" gift, telling us it's "especially great for puppies who need every opportunity to burn off mental and physical energy."
Perry, Semel, and trainer Lauren Camerini, the founder of The Peaceful Dog, all like the puzzle-feeders from Nina Ottosson. Perry calls them "Rubik's Cubes for dogs," while Camerini says they're the canine equivalent of the "New York Times crossword puzzle." With this one, you hide treats in the compartments, then your dog has to sniff and slide the pieces out of the way to get them. In general, Camerini says, "food puzzles are great for city dogs because they provide mental enrichment, curb boredom and are just plain fun."