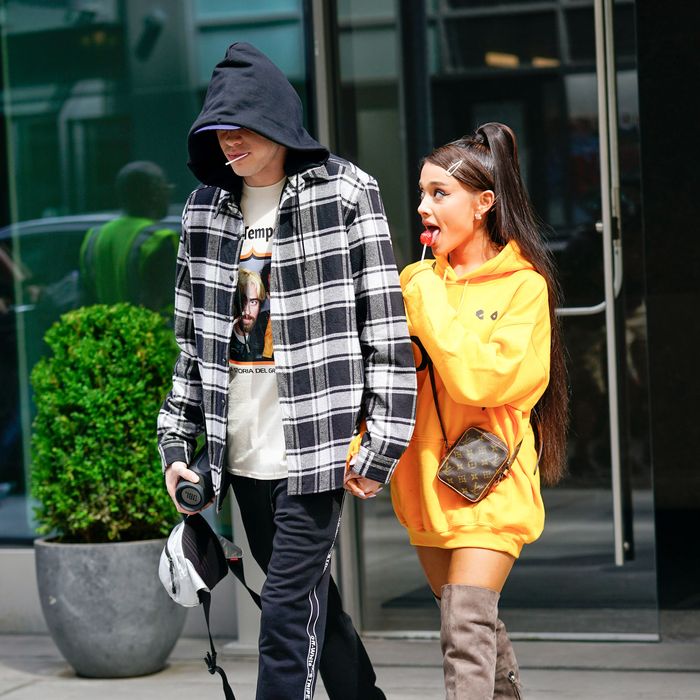 It's hard to do.
Photo: Gotham/GC Images
Finding the perfect holiday gift can be maddening — is this the color they'd want? Is it something they already have? Is it so last year? — but really, once you have a sense of a person's taste, it's not impossible. This season, we'll be talking to members of various tribes (we're calling them the Hard-to-Shop-Fors) to find out exactly what to get that serious home cook, skin-care Redditor, or gamer in your life. Think of it as a window into their brain trust — or at least a very helpful starting point.
Back in 2010, NPR reported on a study showing that the most common day of the year for couples to split up is the first Monday in December — or just a few weeks before Christmas. If a holiday-season breakup puts a damper on your plan to order that monogrammed towel set for your formerly in-love friends, or if you're just trying to show a little extra compassion, we consulted with Amy Chan, founder of the Renew Breakup Bootcamp retreat for the brokenhearted, to recommend gifts for loved ones going through a breakup. She also pointed us to recent Renew alum Taryn (who asked that we only use her first name), who shared the gifts she wished she'd received in this tough time. Don't miss all of the Strategist's holiday gift coverage right here, too.
Chan says when it comes to buying something for a friend after a breakup, "gifts that are going to be conducive to their healing are going to be a lot more valuable" than something that's just purely nice. One idea is putting together a few items your friend can use to create a calming, daily ritual. "It's really important to have a routine that you're doing every single day," says Chan. "It actually helps you with your emotions." People often rely on relationships for regularity in life, so losing a partnership can leave your days feeling chaotic. Chan explains that emotions are closely linked to scent, so if you do something like burn Palo Santo incense during your morning ritual when you're in a peaceful state, catching a whiff of it when you're feeling sad or anxious can help bring you back to that neutral mind-set. "Palo Santo's nice to clear the energy and clear the air," she says.
Taryn agrees that scent-based gifts can be very effective at helping the recipient change their emotions. "The best gifts are the ones that have positive affirmations around them and provide a positive distraction," she says. She recommends giving a lavender-scented candle, as the flower's smell is known to be soothing. Go all-out with this elegant ceramic candle that looks as good as it smells.
Or get this minimal candle that says it all. It actually smells like lavender, rose, and lily of the valley, but fits well when they're in the anger stage.