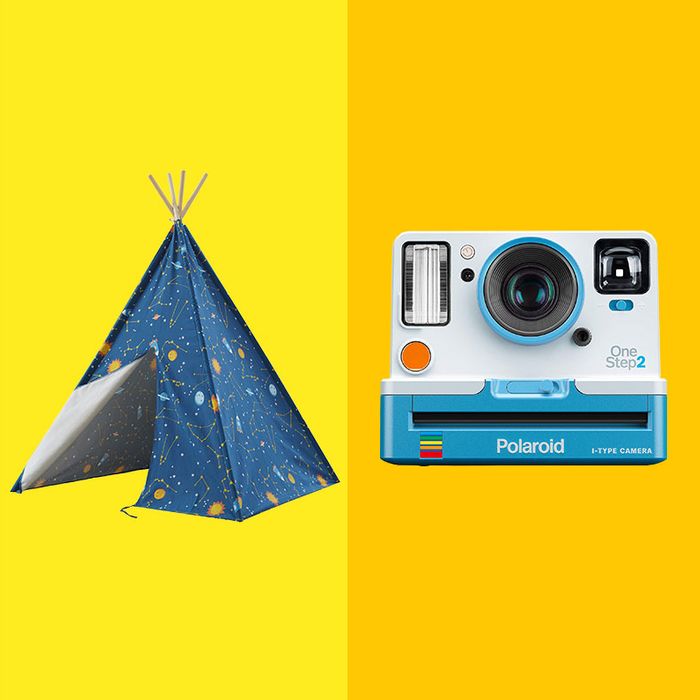 Graduation is upon us, and while it's easy enough to stick a $50 bill in a greeting card, we're here to help you step it up this year — especially since it's a different kind of year — with some graduation gifts you know they'll love. Whether they're moving on up from kindergarten, middle school, high school, or college, we've selected the 22 best graduation gifts, many of which have been recommended by various experts and students themselves.
For the grad who has all the planets memorized
We've all spent a lot of time at home lately; this dreamy tent will freshen up a kid's surroundings and provide a new opportunity to flex one's imagination.
For the grad who's always begging for Mister Softee
An ice-cream-truck fort, for the ultimate summer role-play.
For the grad who's an aspiring Monet
This smart easel folds up for easy storage, adjusts to four different angles, and doubles as a lap desk.
For the grad who can't get enough Legos
This set comes with 847 pieces — enough to create five different robots — and came recommended as something that's both complex and fun. One expert we spoke to said, "These toys bring Legos to a whole other educational level."
For the grad who'd rather play outside
If your kid doesn't have a scooter, now's the time. The Micro Kickboard series is a favorite of Jennifer Cattaui, owner of New York City kids shop Babesta, and of thousands of Amazon reviewers.
For the grad who loves to explore
This expert-designed, kid-tested subscription box from KiwiCo — a toy brand highly recommended by Karen Blumberg, a math teacher at the Brearley School — teaches STEAM concepts and encourages curiosity.
For the grad who suddenly decided to become a vegetarian
For the grad with a wrist full of friendship bracelets
For the grad who's never not playing video games
For the grad who has a newfound interest in photography
For the grad who's more interested in the memories than the photography
For the grad who, like everyone on Instagram, wants a tie-dye sweat suit