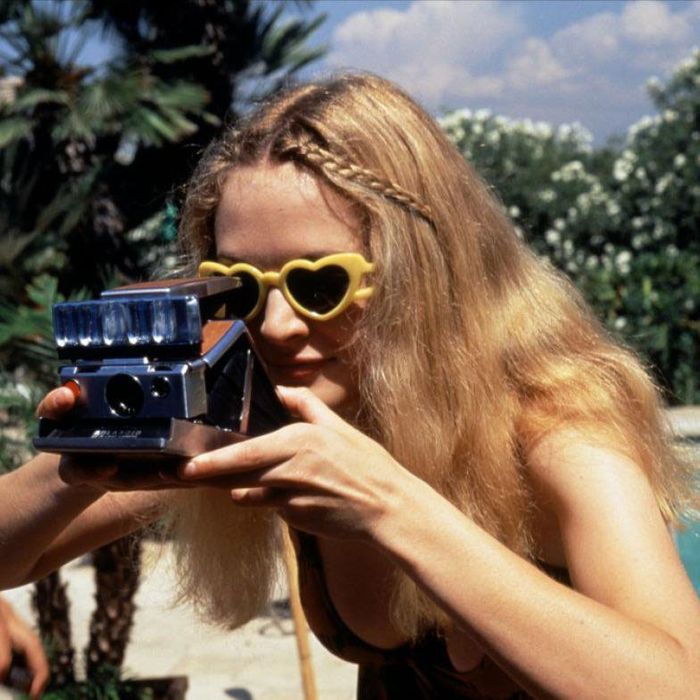 Photo: Courtesy New Line Cinema
Here at the Strategist, we like to think of ourselves as crazy (in the good way) about the stuff we buy, but as much as we'd like to, we can't try everything. Which is why we have People's Choice, in which we find the best-reviewed products and single out the most convincing ones. (You can learn more about our rating system and how we pick each item here.)
And while we've written about lots of computer accessories — including the best digital cameras, gifts for photographers, and an affordable, portable tripod, here we've rounded up the best-reviewed instant cameras for IRL photo sharing, as praised by the most enthusiastic reviewers on Amazon.
Best-rated instant camera
For the most part reviewers of the Instax Mini 90 preferred it over other instant cameras because of its stylish design and its superior picture quality. One reviewer who bought it to capture images while on a trip with his girlfriend admitted, "I bought this camera on a whim. My girlfriend and I were headed to Iceland, and I was planning to propose. This thing is an absolute blast." Another reviewer who is a fan of the Instax Mini 90's design said "This camera looks so much better than the 8, which looks like a toy. The 90 also gives you the capability to turn the flash off, which is really nice. The double exposure option is nice as well, but not a necessity." And this happy reviewer said, "I've used several other Instax models and I have to say the Mini 90 blows the others away in every regard. I've never seen shots from an Instax come out so consistently vibrant, crisp and in focus until I tried this model. I haven't even gotten around to experimenting with the new shooting modes yet and I'm still getting far better results than I got with the 50S, and believe me I've shot a lot of pictures with that model."
Best-rated (less expensive) instant camera
For folks who don't want to spend as much money, the Instax Mini 9, with over 2,500 5-star reviews, is a good affordable option. A mom reviewing her Instax Mini 9 said "My daughter has been asking for this since Christmas and we put it off. Six months later we got it for my daughter's birthday and she LOVES it. It's fun to take pictures and offers immediate gratification that suits a 9-year-old, the pictures are actually decent quality in regular lighting (not great at a Red Lobster where we had lunch at for her birthday)." Another reviewer said "I'm 22 and went to college for photography. My first camera was a Polaroid when I was 8. The Fujifilm Instax Mini 9 is amazing. I love it so much! I really wanted the Neo 90 for the creative possibilities but I'm on a budget and picked this out for now. I do not regret it." And this satisfied customer raved about the great deal they got. "Great camera, works well. Love the green color! I'm glad to have gotten this online for around $25 less than what it costs at Target. When I bought it on Amazon it was $43 and took 3 days to arrive."
And now for some micro-picks of every type of instant cameras you might be looking for.
Best instant camera for selfies
Common words used to describe the Instax Mini 70 include, "awesome," "sooo attractive," "great little camera," and "easy to use." Reviewers also said they love that the Mini 70 has a tripod mount, self-timer, and selfie mode. One reviewer said, "This is my 4th Instax camera. I love that there are different modes including Macro and Selfie and I also love the Selfie Mirror as it helps with proper framing. Another thing, Fujifilm cameras lasts!" Another reviewer said, "I used to have an Instax Mini 8 but I decided to upgrade to the Mini 70 and let me tell you that it is worth the extra money. The pictures just turn out so much better. The Mini 8 is a good starting camera but if you want more control, go with the Mini 70. This is a great camera for taking 'in the moment' photographs."
Best wide-format instant camera
Reviewers called this Instax camera a "great buy" and "lots of fun." This reviewer said they picked it to use their wedding because it can capture bigger groups of people. "We used this camera for our guest book for both of our wedding receptions. I debated between the mini and the wide, and I am really glad I spent the extra to get the wide because it gives you room for a group rather than just one or two people. People really enjoyed the nostalgia of the instant photo, and kids just thought it was cool because it was different. Definitely fun!" Another happy reviewer said "Well worth my money already. It's lightweight, not as bulky as people made it out to be, and gives great results. I'd highly suggest it to anyone looking for gorgeous, interesting, and fun photographs." And this person who bought it as an upgrade to their older Instax said "I absolutely love this camera! It is a great upgrade from the Instax Mini 8. I love the wide film way more than the mini film. This was a great purchase."
Best square-format instant camera
Owners of the Instax SQ6 said they liked that it reminded them of their old Polaroid cameras because of the square film format. And quite a few people said they loved the added features compared to other Instax cameras. This happy customer said "I own multiple Instax camera, both Fuji and Lomography brands. I do want the Lomography Instax Square one, but the price is so far and above the Instax SQ6, I just decided to take the leap and get this one. I literally bought this in the nick of time to have it arrive the night before I was going on a family vacation, and I was glad I did!" Another reviewer who likes the sleek design of the SQ6 said "It includes more features than previous cameras and I love the square format. The design is very sleek and easy to use even as a first camera or for experienced photographers. Great fit for everyone." And another satisfied reviewer said that he likes "being able to shut the flash off and on and play a bit with the light/dark options too. There are so many cool specs about this camera! Flash suppression, double exposure, and landscape mode make for beautiful photographs that cannot be achieved with the Instax mini or Polaroid."