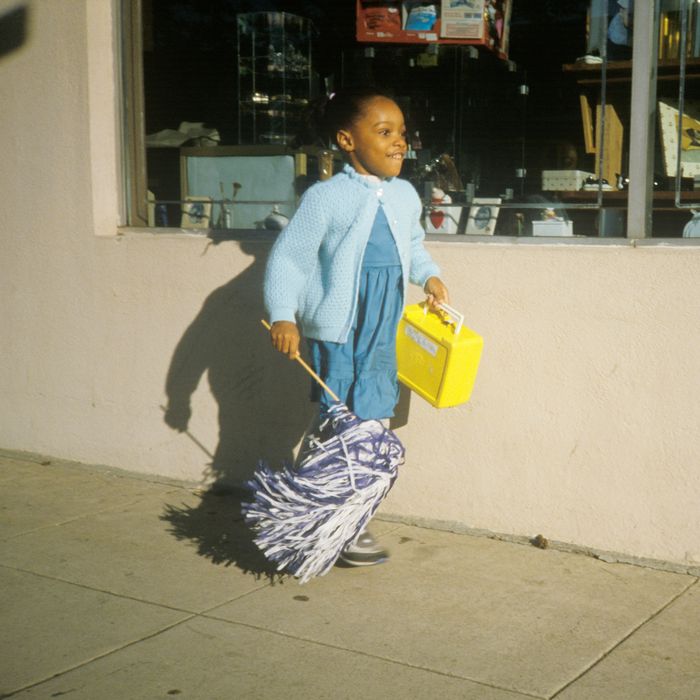 Photo: Joe Sohm/Visions of America/CGetty/Universal Images Group via Getty
Whether your kids are returning to school in-person this fall or continuing virtual learning at home, this year's back-to-school routine will almost certainly look different from years past — especially when it comes to lunch. As Stacie Billis and Meghan Splawn, co-hosts of the family-focused food podcast "Didn't I Just Feed You, put it: "School lunch is about to get way more complicated since school is going to be way more complicated — there are kids who'll be eating lunch exclusively at home, others who'll be eating at school, some doing a bit of both." It's important to note that lunch guidelines will differ from school to school — some may require that packed lunches be completely disposable, for instance — and the guidelines around school lunch are still being developed. That said, we decided to check in with the teachers, parents, and nutritionists we spoke to last year — and reach out to some new ones, too — about the best lunch box boxes and containers for preschool, elementary-school, tween middle-schooler to hear their thoughts about what items might make packing lunch this fall a little more streamlined.
Below, our panel of 17 tell us about their favorite dishwasher-friendly lunch boxes, easy-to-open containers, and sturdy thermoses that are best for kids of every age — along with some disposable options and tips for how to make school lunch more streamlined and sanitary during a challenging back to school season. And while we've broken the lunch boxes and gear down into age groups here, most of the items here can be used by kids of any age (and adults, for that matter).
Best overall lunch box: bento-style lunch box
When we first reached out to our panel about the best lunch boxes for kids of all ages, the resounding answer was a bento-style lunch box —eight of the 13 teachers and dietitians we first spoke to recommended the style. Even now, when school lunch is looking very different, our experts still praise bento-style lunch boxes, and especially those that are dishwasher-friendly and with minimal nooks-and-crannies. These boxes, which can come in a variety of materials, including stainless steel and plastic, allow parents and kids to separate their meal into a variety of smaller portions. "We see many lunch boxes and by far, the most popular seems to be the bento-box style," says Kristin Brady, director of Cobble Hill Play School, who says she uses a bento-style lunch box herself. "I think the magic lies in the various different compartments — children love to make their own choices. Even if parents choose the contents, children get to choose the order [in which they eat the foods]. Some of our parents even report letting their children pick the contents for one compartment while they pick the others — this way, packing lunch can be something that happens with children rather than just for children."
PlanetBox was the brand we heard about again and again, for kids of all ages. "PlanetBoxes are stainless steel, so better for the environment, and they come in three sizes so you can pick one based on a child's size, age, or appetite," says childhood nutrition and feeding expert Jill Castle. Nutritionist and mom of three Lauren Antonucci likes PlanetBox's lunch boxes because they make a healthy lunch look more appealing. "You can make it look really fun to eat fruits and vegetables by putting different colors of fruits and vegetables in different little spots," she says. And while the price may seem a little high for a lunch box, the nutritionists and parents we spoke to found that the container was versatile and enduring enough to be used over many years. Stacie Billis and Meghan Splawn, co-hosts of the family-focused food podcast "Didn't I Just Feed You," are fans, and so are their kids: "Stacie's 9-year-old has been taking his lunch to school in their PlanetBox Rover ever since he was in kindergarten," says Splawn. She uses them with her own kids, as well. Both thought that the PlanetBox would likely work well for lunches eaten during COVID: "It's especially easy to clean — no nooks and crannies and all parts can easily go into the dishwasher where they can be sanitized," they told us.
Best lunch boxes and gear for preschoolers and kindergartners
For children in preschool and kindergarten, a smaller lunch box is a better bet, and according to Nicole Silber, pediatric nutritionist with FoodieKid, Planet Box's Shuttle Lunch Box is a good option because it allows kids to see all of their food choices at once, but with only two compartments (as opposed to the more typical five) and a small dipping cup, the options remain fairly simple. "This is a great way to offer variety without overwhelming" Silber told us when we talked to her last year. When we checked in with Silber about good options for lunch amidst COVID, she told us she's still "a huge fan" of the style. "It can be easily sanitized in the dishwasher when brought home," she says.
Billis and Splawn pointed out that while a PlanetBox is still a great, easy-to-clean choice for kids this fall, the brand's carrying bags and sleeves are not machine washable, which might make them something of a headache these days. Instead, they suggest trying one of PlanetBox's Light Wraps, which can be thrown in the wash and will still keep the metal container flat and secure.
Many of the parents, teachers, and nutritionists we spoke to named LunchBots as another (slightly less expensive) go-to brand for stainless-steel bento boxes for younger children. "LunchBots are really great for little kids who don't need a ton of food," says Antonucci. "They're good for pre-K, kindergarten, and first grade." She suggests adding a main item, like a soup or a sandwich, and filling the smaller compartments with fruits, veggies, cheese, and a "secondary treat," like cheese crackers or dessert. Dietician Robin Kaiden seconded the recommendation, noting that LunchBots "fit in standard-size lunch boxes" (unlike PlanetBoxes, which require the brand's own carrying cases). Food writer and founder of the Children's Food Lab Jill Santopietro also recommended LunchBots, which she says are "dish-washable, nonplastic, lightweight, and easy to open."
Castle nominates Yumbox's lunch containers as her favorite bento-style boxes. "Yumbox is leakproof, has an insertion that shows what foods go where, so there's some subtle nutrition education, and it's great for preschoolers and young elementary kids," she says. "They have so little time to eat at school and the three compartments hold just enough for my kids to get what they need to eat and actually finish it." Milana Shabekova, director of early childhood education at JCC Brooklyn in North Williamsburg, told us that these are the most popular lunch containers in her school, and that they work well both for warm foods and cold foods when insulated with an ice pack.
"I like the EasyLunchboxes because they are really easy for little kids to open and close on their own, totally affordable, they are BPA-free, and they fit inside every other lunch box carrier I have purchased for my kids," says Susannah Gersten, co-owner of the Great Room, a community space for parents in Brooklyn. Castle also recommended EasyLunchboxes as a practical way for parents to pack the right amount of food for their kids — and to give kids plenty of food to choose from. "Compartmentalized lunch boxes encourage variety and reasonable portions by nature of the way they are laid out," she says. "I think it makes it easier for parents to pack age-appropriate amounts of food and do better with food variety."
If your child's school does require that their packed lunch be entirely disposable, but you still like the idea of a bento-style box, food writer, founder of Orchids + Sweet Tea, and mom of a five-year-old Shanika Graham has a very useful suggestion: disposable paper boxes with little compartments. "These are made from paper, so they are disposable and kids can toss them when they're done," she says. The boxes come in a 25-piece set, with containers of various sizes for packing snacks and even dipping sauces.
If you'd rather pack food in individual containers, Chloe Smith, a teacher at Saint Ann's School in Brooklyn Heights and mother of a 5-year-old, says that she likes Bayco's glass containers and puts them directly into her daughter's unicorn-themed backpack. "She can open the tops of the food containers on her own, so I would definitely say they are kid-friendly," Smith says.
"For schools that recommend daily disposals, I would go with meal prep containers like these," says recipe developer and mom Winny Hayes. "I've used them for school field trips in the past, and the snap-seal feature ensures the food stays secure." Hayes likes this brand in particular because the boxes are BPA free, meaning that you can reuse them if kids don't have to totally dispose of their lunch items. They're reasonably priced, too: "The cost comes out to about 38 cents per box," says Hayes.
Eco-friendly disposable food wraps and and bags came up again and again among our panelists — not only as a way to abide by new lunch guidelines, but also to minimize contact between kids' hands and the food. "A lot of toddlers and younger kids mostly eat finger foods, so now it's about just ensuring that you individually wrap each food item before you put it into its container," says Graham. "If it's individually wrapped, it makes it easier for them not to touch it." Graham recommends these bags from Russbe, which she uses for her five-year-old. They have a lot of character, which definitely makes them fun for kids," she says. "I love the fact that they are reusable, but they can also be tossed away because they're fairly reasonably priced." The fact that the bags are BPA and toxin free is a plus, too.
Graham also recommends these, from a sustainability-focused brand If You Care. The bags are unbleached, compost-friendly, and even gluten-free. "You can just toss the sandwich in there," says Graham. "The price is decent, and you get quite a few in the box. Plus, you can just toss them since they're paper."