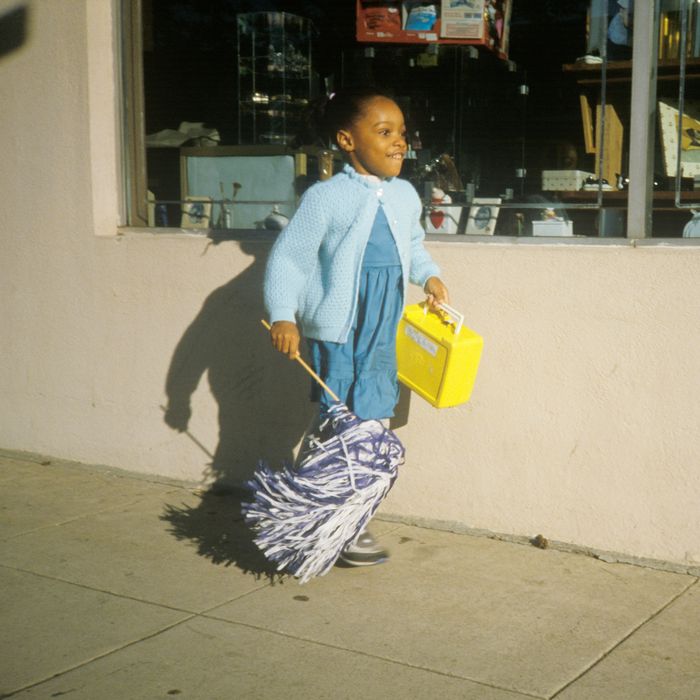 Photo: Joe Sohm/Visions of America/CGetty/Universal Images Group via Getty
Whether your kids are returning to school in-person this fall or continuing virtual learning at home, this year's back-to-school routine will almost certainly look different from years past — especially when it comes to lunch. As Stacie Billis and Meghan Splawn, co-hosts of the family-focused food podcast "Didn't I Just Feed You, put it: "School lunch is about to get way more complicated since school is going to be way more complicated — there are kids who'll be eating lunch exclusively at home, others who'll be eating at school, some doing a bit of both." It's important to note that lunch guidelines will differ from school to school — some may require that packed lunches be completely disposable, for instance — and the guidelines around school lunch are still being developed. That said, we decided to check in with the teachers, parents, and nutritionists we spoke to last year — and reach out to some new ones, too — about the best lunch box boxes and containers for preschool, elementary-school, tween middle-schooler to hear their thoughts about what items might make packing lunch this fall a little more streamlined.
Below, our panel of 17 tell us about their favorite dishwasher-friendly lunch boxes, easy-to-open containers, and sturdy thermoses that are best for kids of every age — along with some disposable options and tips for how to make school lunch more streamlined and sanitary during a challenging back to school season. And while we've broken the lunch boxes and gear down into age groups here, most of the items here can be used by kids of any age (and adults, for that matter).
Best overall lunch box: bento-style lunch box
When we first reached out to our panel about the best lunch boxes for kids of all ages, the resounding answer was a bento-style lunch box —eight of the 13 teachers and dietitians we first spoke to recommended the style. Even now, when school lunch is looking very different, our experts still praise bento-style lunch boxes, and especially those that are dishwasher-friendly and with minimal nooks-and-crannies. These boxes, which can come in a variety of materials, including stainless steel and plastic, allow parents and kids to separate their meal into a variety of smaller portions. "We see many lunch boxes and by far, the most popular seems to be the bento-box style," says Kristin Brady, director of Cobble Hill Play School, who says she uses a bento-style lunch box herself. "I think the magic lies in the various different compartments — children love to make their own choices. Even if parents choose the contents, children get to choose the order [in which they eat the foods]. Some of our parents even report letting their children pick the contents for one compartment while they pick the others — this way, packing lunch can be something that happens with children rather than just for children."
PlanetBox was the brand we heard about again and again, for kids of all ages. "PlanetBoxes are stainless steel, so better for the environment, and they come in three sizes so you can pick one based on a child's size, age, or appetite," says childhood nutrition and feeding expert Jill Castle. Nutritionist and mom of three Lauren Antonucci likes PlanetBox's lunch boxes because they make a healthy lunch look more appealing. "You can make it look really fun to eat fruits and vegetables by putting different colors of fruits and vegetables in different little spots," she says. And while the price may seem a little high for a lunch box, the nutritionists and parents we spoke to found that the container was versatile and enduring enough to be used over many years. Stacie Billis and Meghan Splawn, co-hosts of the family-focused food podcast "Didn't I Just Feed You," are fans, and so are their kids: "Stacie's 9-year-old has been taking his lunch to school in their PlanetBox Rover ever since he was in kindergarten," says Splawn. She uses them with her own kids, as well. Both thought that the PlanetBox would likely work well for lunche