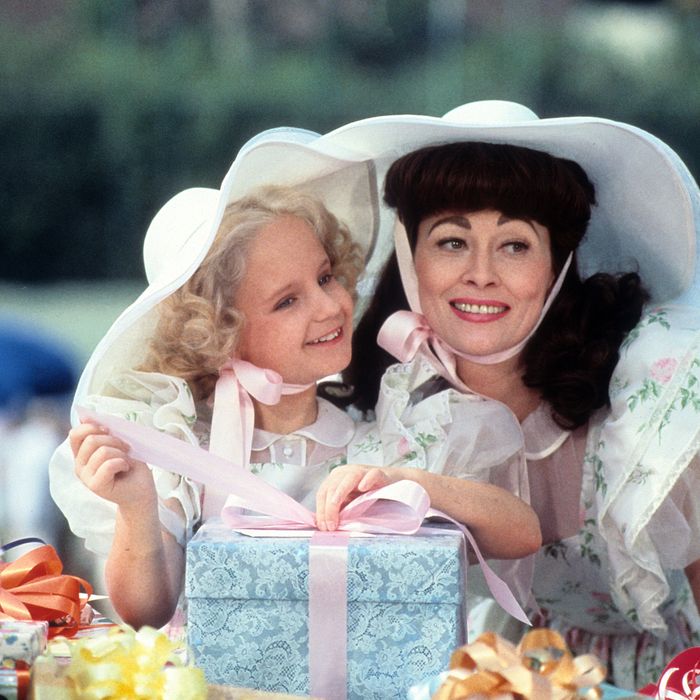 It's her big day.
Photo: Michael Ochs Archives/Getty Images
As you probably have realized by now, today — Sunday, May 10 — is Mother's Day. So you've missed your chance for a timely gift (unless it's virtual), but we think a belated present is better than nothing. Plus, this year more than ever, we think mothers deserve more than one day of appreciation for all their work and love. Below, our suggestions for thoughtful — even if late — gifts for mom, including things that may not be mom-specific but would surely be highly appreciated right now, from a (new and clean) "buttery soft" pair of pajamas to the alarm clock that will wake her up with a sunrise even on the most sleep-deprived of mornings.
Photo: retailer
If you still want to surprise her with an on-time gift that you can buy and send today, consider something virtual. Since everything from wine-tasting to tarot-reading is happening online these days, we've rounded up the best virtual gifts for every type of mom, including international Airbnb experiences for the jet-setting mom who's stuck at home but still wants to learn about coffee from a Mexican expert, or would prefer to meditate with a Japanese Buddhist monk. Read more here.
A personal way to show mom some love this Mother's Day is by sending her a digital picture frame that's loaded with dozens of family memories. We've rounded up the best digital frames — whether you're with her at home, or sending her pictures from afar — like this seven-inch, Wi-Fi-enabled frame that comes with built-in speakers, so you can match pictures to music. Read more here.
We imagine that just about every type of mom is spending a little more time than usual in her pajamas right now, so maybe she could use an upgrade to this "buttery soft" pair from Eberjey, a perennial Strategist favorite. A couple of stylish women have described them as "insanely soft and wrinkle-free" and "great for padding around at home," which is just about all we're doing these days. Read more here.
Whether your mom has a green thumb or just likes pasta al funghi, this kit will enable all types of moms to grow organic mushrooms at home in ten days. Plus, for the mothers who are more focused on handwashing and vacuuming right now, this kit means one less item to grab at the grocery store. Read more here.
This roundup of giftable, Strategist-approved items were set to arrive by Sunday, but we still think there's an item here for every budget and proclivity — from an under-$20 illustrated book about cake to the "Cadillac of hair dryers," which will set you back several hundred dollars. If your mom is artsy or is just looking to pick up a new, soothing hobby, we recommend artist Ashley Longshore's go-to watercolor palette (which she says is "kid-friendly"). Read more here.
We think a cheery bouquet to bring the outside in would be much appreciated by any type of mom. Since you won't be able to deliver them in person, we found the best curated bouquets that you can order online, like this yellow-and-purple-toned flower arrangement, created by Vogue editors, which comes in a handsome ceramic vase. Read more here.
A thoughtful present doesn't need to break the bank, which is why we've rounded up the best Mother's Day gifts under $30. If your mom's usual nail salon is closed, or she's just in need of some extra pampering right now, try this foot peel, which our resident beauty expert Rio-Viera Newton says will make the roughest of heels silky-soft but is gentler than cult-favorite Baby Foot. Read more here.
No matter what gift you give your mom, you'll want to include a Mother's Day card, especially since you likely won't be able to tell her how much you care in person. We found a bunch of options that aren't too sickeningly sweet, like this illustrated card for the mom who loves her pets as much as her children. Plus, they're all available on Amazon. Read more here.
Most of us aren't close to mom right now, so we've rounded up the best gifts for long-distance moms, including a wine subscription you can order online (if you can't leave the house without her knowing) and some Danish slippers if she's somewhere cold. We think any mom will appreciate this extra long charging cable, to keep her phone at full battery through a day of Zoom calls plus your (daily) check-in calls. Read more here.
You can't swing by the mall to buy mom a gift this year, so we've rounded up delightful gifts for mom on a teen-friendly budget, including a bunch of under-$50 picks for bagel-loving and cross-stitching moms alike. If your mom taught you the importance of having a skin care routine, you can share this six pack of superfood-infused K-beauty masks with her. Read more here.