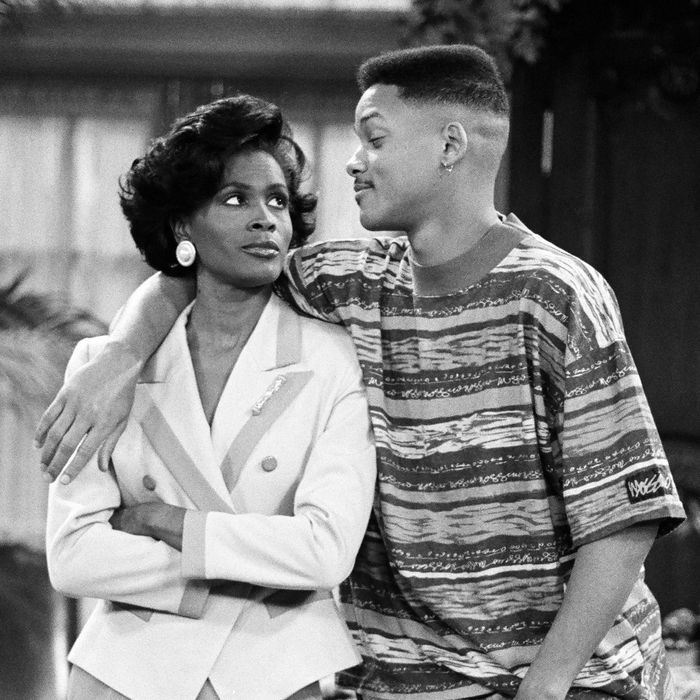 It's her big day.
Photo: Alice S. Hall/NBCUniversal via Getty Images
In case you've forgotten, Mother's Day is this Sunday, which means the time you have left to pick out a gift — and have it arrive on her doorstep by May 9 — is just about gone. And after an especially hard year, this Mother's Day is a very good time to show your gratitude with a gift that tells her how much she means to you. Here at the Strategist, we've spent the past few weeks curating the most thoughtful presents for every type of mom, at every price point, and have collected some of our favorites here to help with your decision. Unfortunately, at this point, you've mostly missed your chance to get her an on-time gift — but at least you can still get her something she'll absolutely love.
This roundup of Strategist-approved gifts has something for every budget and proclivity, with every option scheduled to arrive in time for Mother's Day. If your mom is looking to up her culinary skills or just loves to binge-watch MasterChef, we think an annual subscription to MasterClass — which are buy one, get one free right now, including this "very Gordon Ramsay" class below — would add some spice to her life. (And you don't need to worry about shipping.) Read more here.
We imagine that just about every type of mom is spending a little more time than usual in her pajamas right now, so gift this "buttery soft" pair from Eberjey, a perennial Strategist favorite. These pajamas have been described to us as "insanely soft and wrinkle free" and "great for padding around at home," which is just about all we're doing these days. But if your mom is more of a go-getter, there's lots of options for her, too, at every price point. Read more here.
If you're not sure where to start, try our roundup of the best Mother's Day gifts for every type of mom. And whether your mom has a green thumb or just likes pasta al funghi, this kit will enable all types of moms to grow organic mushrooms at home in ten days. Plus, for the mothers who are more focused on handwashing and vacuuming right now, this kit means one less item to grab at the grocery store. Read more here.
A thoughtful present doesn't need to break the bank, which is why we've also rounded up the best Mother's Day gifts under $30. If your mom's usual spa is closed, or she's just in need of some extra pampering right now, give her this plush robe with over 1,200 reviews. Read more here.
We think a cheery bouquet to bring the outside in would be appreciated by any type of mom — and since you may not be able to deliver them in person, we found the best curated bouquets you can order online, like this sweet arrangement of white roses, ranunculus, and anemones from New Jersey–based Le Jardin Rose that will arrive in time for the holiday. Read more here.
If your customary Mother's Day brunch isn't on the cards this year, you can still show your mom some love with food. We've considered moms of all tastes, including moms with a sweet tooth, moms who prefer pizza (whether it's from Brooklyn or Chicago), or moms who like to snack — in which case we think this six-cheese sampler would pair well with crackers, fruit, or wine. Read more here.
If she's the type of mom who loves family stories and personalized gifts, check out StoryWorth, a subscription service that sends open-ended questions to the recipient every week for a year, then compiles their answers into a book. The experience was a hit with writer Sarah Z. Wexler's dad, though she wrote, "If you're looking for a gift for your mom this Mother's Day, based on his reaction, I think moms would love it too." Read more here.
For the mother with a taste for the finer things in life (read: designer brands), gifting can be all the more challenging, not to mention expensive. We rounded up all the cheapest — but still perfectly luxurious — gifts from designer brands, including Le Creuset and Staub kitchen items, home accessories from MissoniHome and Tiffany & Co., and even a Le Creuset salt-and-pepper-shaker set to match her Dutch oven. Read more here.
If you're unable to be physically close to your mom this year for whatever reason, we've rounded up the best gifts for long-distance moms, including a wine subscription you can order online or some Danish slippers if she's somewhere cold. But we think any mom will appreciate this extra-long charging cable, to keep her phone at full battery through a day of Zoom calls plus your (daily) check-in calls. Read more here.
One way to do good this Mother's Day is to give directly to a charity, but we've also rounded up some gifts that give back — like an apron that benefits the Restaurant Employee Relief Fund, a pink tee that contributes $99 to Every Mother Counts, and this mother-of-pearl heart-shaped token from Brooklyn-based jewelry boutique Catbird, which is donating just over 20 percent of the sale to Direct Relief. Read more here.