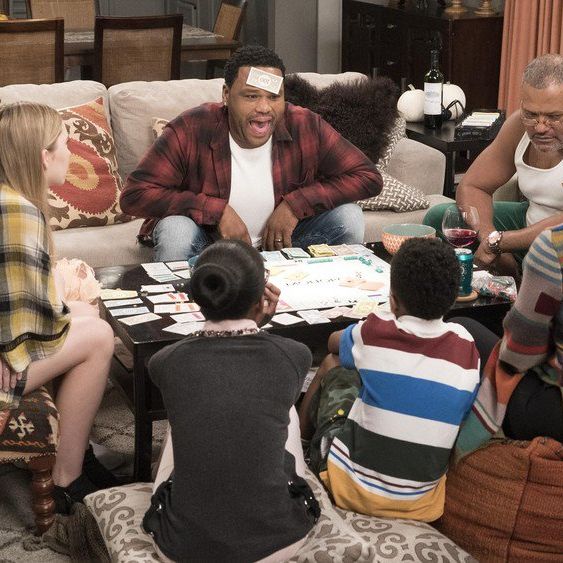 Having a board game on hand during a party can serve as a quick fix if the conversation (or wine) stops flowing. But finding a game to please everyone — as well as one that scales well for larger groups — can be a challenge. "For bigger play counts, I tend to find that you want something quick, punchy, and highly interactive. Also simple, because if people are at a party, you don't want to have to explain complex rules," says Michael James Heron of Meeple Like Us. To find the best board games for parties, we talked to Heron and nine other experts, including board-game reviewers and board-game shop owners. Below, find their picks which includes family-friendly games, trivia and word-deduction games, ones designed to test your dexterity, and more.
Best overall party board game
Five of our experts praised Just One as being their favorite to break out during a party. "Hands down, Just One is our favorite new party game," says Kelsey Demers, who runs the board-game blog The Tabletop Family. "It's simple to play, a breeze to teach, and utterly addictive." Word-association games are a great choice to play with friends in larger groups because they are "full of inside joke possibilities and they let you make new memories by reliving old ones," explains Meeple Mountain founder Andy Matthews. Joseph Comings, founder of the Art of Boardgaming, adds that the game is suitable for both introverts and extroverts alike and can be "learned in a matter of minutes." The game recently won the prestigious 2019 Spiel des Jahres, or German Game of the Year, which evaluates board games based on their game concept, rule structure, layout, and design. The main objective, as the title suggests, is for players to help their teammates guess a word by suggesting "just one" word as a hint. Which sounds easy enough, but, as Matthews warns: "Watch out, duplicate words cancel each other out," so you need to be creative. A right answer scores your team one point, while a wrong answer docks two points, with the ultimate goal being to get as many points out of 13 as possible. This game takes about 20 minutes to play and is suitable for up to seven players.
Best party board game for large groups


"Based on the classic parlor game Celebrity, Monikers is a silly social affair for 4 to 20 friends," says Dylan Speed of Meeple Mountain. Players give clues to teammates, hoping they'll guess what's on the card which could be anything from a world-famous pop star to a brief viral sensation, or even an obscure concept like sausage fingers, he explains — which makes it an excellent pick for pop-culture aficionados. Greg May, owner of Greenwich Village board-game cafe the Uncommons (which has an upcoming second location opening on the east side), also loves Monikers because of its fun graphic design created by a local independent designer, Alex Hague. "Over three rounds that allow progressively fewer words — from unlimited, to one, to none (charades) — everyone will shout and laugh their way through an evening of making nonsense and new inside jokes," promises Speed.
Best family-friendly party board game
"This is my favorite party game when mixing kids and adults," says Scott Cooper, owner of Seattle-based Blue Highway Games. A cross between Pictionary and telephone, each player attempts to draw the Telestration word they have been given. When the time is up, all players pass their sketch to the person next to them, who attempts to guess what has been drawn on the dry-erase board. Everyone then passes their guess — which ideally matches the previous player's word — to the next player, who is then tasked with drawing it. The game is finished once all of the boards have been returned to their original player. According to Heron, "It plays really quickly, has everyone laughing all of the time, and likely won't provoke a single argument." Kurt Refling of Meeple Mountain agrees: "The the results are gut-bustingly funny."
Best party board game for kids
Both Demers and Cooper recommend this party game if you've got a roomful of kids to entertain, with Cooper calling it his "favorite party game for kids." One person is tasked with giving clues to get the other players to guess a secret animal. The trick is that "they cannot speak or act anything out. Instead, they can only use icons on the board to give clues — slow/fast, small/big, eats meat/eats plants, etc.," says Cooper. Demers also loves the adult version of this game, which she says is a good bet if you're looking for a "fun mental challenge."
Best social-deduction party board game
The Resistance pits friends against one another as everyone schemes and lies to further their agenda. Some players take on the role of "loyal members of the secret plot to overthrow the government," while others are "traitorous informers undermining everything the team does," explains Heron. The game has a fast play time of 30 minutes and can accommodate up to ten players. "The Resistance creates a wonderful atmosphere of doubt and distrust as you cannot be sure which of your friends is secretly working for the empire," adds Chris Bowler of Unboxed: The Board Game Blog. "Accusations will fly, tempers may flare, you will doubt every word and scrutinize every action, but that is the magic of this simple game."
Best word-deduction party board game
This popular Czech word-deduction game is lively, fun, and simple to pick up. Lee describes the rules like this: "A 'spymaster' gives a one-word clue to try to get their teammates (agents) to guess the correct words while avoiding the words that belong to the other team." And while the premise seems basic enough, Dale Yu, editor of the Opinionated Gamers, says that the game is a "bit more cerebral" than meets the eye and requires "some good clue-giving skills as well as some imagination." There have also been some themed versions of the game that have been released from popular franchises including Disney, Marvel, and Harry Potter, says Yu.
Best trivia party game
"This is a trivia game, but one with an interesting twist," says Bowler. After players answer a trivia question, everyone places bets on each other's answers. Whoever gets closest to the answer without going over wins based on the odds set by the other players. This game is a good bet for trivia buffs and gamblers alike.
Best fast-paced party board game
According to Dr. Joey J. Lee, Director of the Games Research Lab
and Coordinator of the M.A. Program in Design and Development of
Digital Games at Teachers College, Columbia University, Spaceteams is a great cooperative game because it requires all players to "make decisions and communicate simultaneously." Demers loves the "fast pace and frantic nature of Spaceteam," and adds that having everyone working together in real time, "combines the right amount of stressful with a good dose of silly." And while the game can only include six players — unless you buy the expansion pack which will up the play count to nine — Demers notes that not only is it easy for larger groups to have players swap in and out, but "it's also just as much fun to watch a group play as it is to play the game yourself."
Best app-compatible party board game
Lee describes Werewords as a "clever hybrid of Werewolf and word guessing," where players attempt to guess a secret word by asking questions. However, one player is secretly designated as the werewolf, whose job it is to sabotage everyone else. Luckily, another player is designated as the seer, who works against the werewolf to guide the other players. Players win by either guessing the word correctly or by identifying who the werewolf is. "The clever use of hidden roles and variable player powers makes for a really fun play experience that you're sure to play multiple times in a row," says Demers. And because you'll want to play it again and again, the game is also accompanied by a free iOS/Android app that provides thousands of extra words, which "not only allows for younger players to get in on the fun, but also extends the shelf life of your game as you'll never run out of new words," she says.
Best dexterity party board game
If you prefer a board game that tests your dexterity and reflexes, Bowler suggests Junk Art. The game asks players to draw cards and build their plastic sculptures accordingly. "Junk Art provides a beautiful table presence, lots of replayability through the mix of different mini-games, and of course that trembling feeling of dread and anticipation deep in your gut as you add your pieces to your sculpture hoping that this won't be the straw that brings the whole thing crashing down!"
Best party board game if you're tired of Cards Against Humanity


"Funemployed makes everyone apply for a far-fetched job (supervillain, hitman, drunk uncle) with a fictional CV made up of things like 'I'm emotionally hollow,' or 'I can bring my own chainsaw,'" says Heron. This leads to some "crazy sales pitches that reduce the whole table to tears," promises Refling, who also dubs it the best replacement for the (overplayed) Cards Against Humanity. And since the game can accommodate up to 20 players, it's great if you're entertaining a crowd.
The Strategist is designed to surface the most useful, expert recommendations for things to buy across the vast e-commerce landscape. Some of our latest conquests include the best acne treatments, rolling luggage, pillows for side sleepers, natural anxiety remedies, and bath towels. We update links when possible, but note that deals can expire and all prices are subject to change.