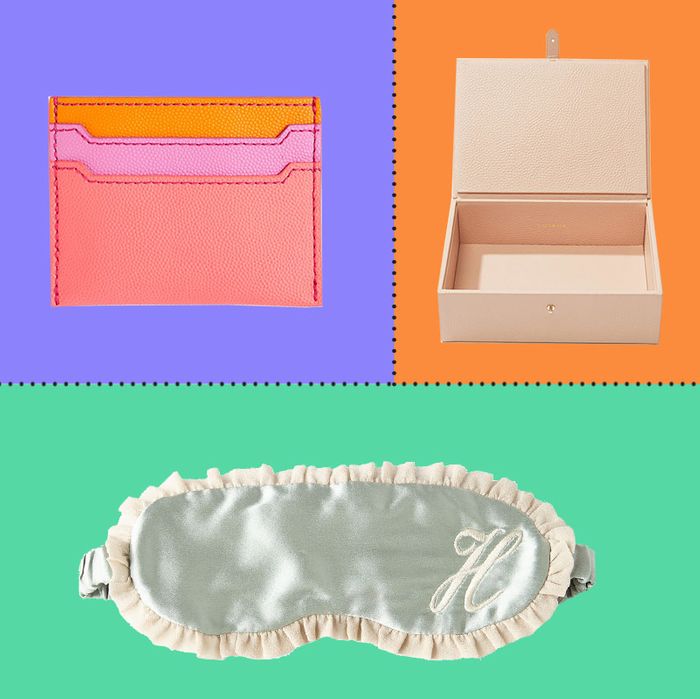 Here at the Strategist, the more personal the gift, the better. It's why we're partial to a tasteful (even subversive) monogram, which, as writer Molly Young puts it, "elevates an item from 'fine' to 'spectacular.' It's special; it's personal; it's luxurious." Below, we've rounded up a range of customizable items for Mother's Day that can be personalized as you choose, whether your mother is the type to prefer a monogrammed clutch or a fancy coupe glass with her initials on it.
A pair of monogrammed clutches that are almost Wes Anderson levels of twee.
Just think: a subtle monogram could turn this run-of-the-mill throw into something much more special.
A genteel gold flask for the lady who aspires to own a flask bracelet, which could be inscribed with any number of Lucille Bluth quotes: We like, "Get me a vodka rocks."
It's always nice (and useful) to receive some stationery printed with your name.