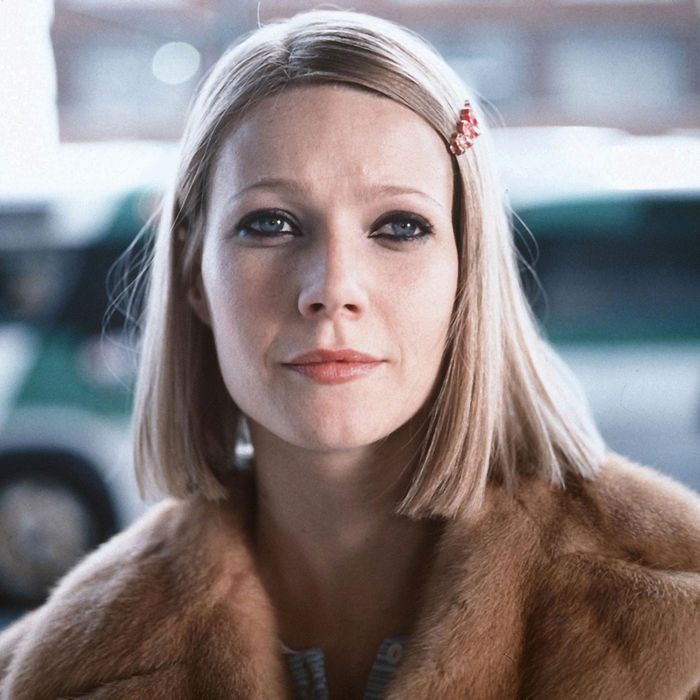 Photo: James Hamilton/Touchstone/Kobal/Shutterstock
Fine hair is made of up strands that are smaller in diameter and less porous than those of other hair types, which means it can get greasy fast and show oil at the roots more readily — unless it's frequently washed. And all that washing makes "a good shampoo an essential" if you've got fine hair, according to Fred Connors, the owner and creative director of FRED Salon. Hairstylist Marco Santini notes that a proper shampoo is actually all you need to keep fine hair looking its finest. "You want a good shampoo, and that's it," explains Santini, who recommends looking for shampoos that are nourishing enough to keep fine strands from drying out but not too moisturizing that they'll weigh them down. Not all fine hair is created equal, however — sometimes it's dyed, or damaged, or even curly — so we turned to Connors, Santini, and seven other experts to find the best shampoos for all types. Below, their picks, which include shampoos for texturizing and volumizing fine hair as well as ones formulated for chemically treated hair and to help remove product buildup.
Best overall shampoo for fine hair
"One of my very favorite products for fine hair is Davines Volu Shampoo," says Brooke Jordan, owner and master stylist at the Bird House in Gowanus. She likes it because "it uses turnip extract to gently lift the hair off the scalp" and give it more volume at the roots. (For even more lift, Jordan recommends using the Volu shampoo with Davines Volu Hair Mist, and she suggests layering with Davines Dry Texturizer if you want to take your hair from day to night). She also says that, regardless of how often you wash, "dry shampoo really is a good friend, even on clean hair — it can give you more volume and texture." Santini also loves the Volu Shampoo because it is free of parabens and sulfates, gentle enough to use every day, and detangles the hair so you don't need to use conditioner (though if your hair is super-long, he suggests using a very small amount of conditioner on just the ends to get rid of knots; otherwise, he says, skip it altogether).
Davines is a generally praised brand when it comes to hair care, with Strategist beauty writer Rio Viera-Newton and contributor Leah Finnigan both praising its natural ingredients and taming abilities. These endorsements, coupled with those of Jordan and Santini, helped the Volu Shampoo earn the top spot on this list.
Best affordable shampoo for fine hair
If you don't want to spend a ton on shampoo you'll be using for frequent washes, Brit Kenna, celebrity hairstylist and owner of Kennaland Salon, suggests NatureLab Tokyo's inexpensive, plant-based volumizing shampoo. It "uses rice protein to build volume and soy protein to add thickness, and also has moisturizing elements which don't weigh down the hair." Rio is also a fan of the brand and calls its Repair Shampoo (a cousin of this volumizing one) a "near-perfect dupe" for her "fancy Sachajuan shampoo."
Best texturizing shampoo for fine hair
Jordan loves using Sachajuan Ocean Mist Volume Shampoo to add serious texture to fine hair. "The shampoo gives your hair structure and maintains strength without stripping it of its essential proteins," she says. If you really want to amp up texture, she recommends using the shampoo, letting your hair dry, and then styling it with the Ocean Mist sea-salt spray, which, unlike many other sea-salt sprays on the market, uses sugars as well as salt to keep hair from drying out (and to give it a little extra grit).
Best volumizing shampoo for fine hair
"Dallas Thickening Shampoo by R+Co not only works magic on fine hair; it has a heavenly scent as well," says Connors. It's formulated with biotin to increase hair strength, vitamin B5 to add luster, and saw palmetto for extra body, making it "perfect for anyone with fine hair who wants bombshell volume when they blow-dry." To maintain that volume on day-two (or
-three) hair, Connors suggests an old-school trick. "Pull hair into a ponytail or bun on the very top of your head and secure with a scrunchie — do not use an elastic, as it can bend hair and make it look weird when you let it down in the morning." Jordan enthusiastically agrees: "In terms of how to maximize volume, sleeping with clean hair tied up on your head can give you lots of volume in the morning."
Her other big fine-hair-care tip is to "make sure you get frequent haircuts." Since it's smaller in diameter, fine hair tends to be fragile and thus more breakable. "Think of it like a branch — a thick branch is harder to snap. Frequent haircuts also means removing dead weight and maintaining shape, which all can make your hair lighter-weight and more voluminous."
Best shampoo for thinning fine hair
"As we age, our hair texture and thickness tends to change," explains Connors, who names Keratase's Bain Densite Bodifying Shampoo as his favorite pick for thinning hair. "It contains hyaluronic acid to plump hair up and ceramide to strengthen," he explains.
Best shampoo for dry fine hair
Just because fine hair tends to get oily at the roots doesn't mean it can't also be dry at the tips. If you feel like you need to pump up the moisture, then take the advice of Connors, who likes the "luxurious" formula of Sisley Paris Revitalizing Volumizing Shampoo because it is "packed with vitamins and minerals" to nourish and protect your hair and scalp, including magnesium, zinc, and vitamins B5 and B6. It also contains camellia oil, which he says "makes your hair feel like silk without weighing it down." And although his shampoo is the most expensive on our list, Connors assures us that a little goes a long way.
Best shampoo for limp, fine hair
Samantha Musco, founder of Beautébar, calls this color-safe Oribe shampoo "perfect for fine, limp hair," because "it creates weightless moisture while plumping the hair shaft to create a voluminous appearance." It is also "loaded with rare botanical extracts," she says, adding that it's a "favorite" among her salon clients.
Best vegan shampoo for fine hair


According to Fiona Guidice, owner of Fiona Hair NYC, "success with fine hair is about striking the balance of protecting the hair you have while not weighing it down." She's a big fan of Alterna's recently revamped line because of its ecofriendly packaging and the vegan, "equally sustainably minded product inside the bottle." The lightweight shampoo also contains strengthening bamboo extract and texturizing coconut sugar. She suggests buying Alterna's corresponding conditioner, too. "Skipping conditioner is a common fine-hair myth that should be debunked," she explains, adding that you should apply conditioner to your ends to prevent breakage.
Best-smelling shampoo for fine hair
"All hair needs two things: protein and moisture," explains Guidice. "But different types of hair need a different balance of those two elements." For fine hair, Guidice told us that you want a shampoo "with a lot of protein for strength, without too much moisture, which will weigh down hair and make it too soft and flat." Guidice likes this thickening shampoo from Brooklyn-based company Amika, which she says is "reasonably priced, looks beautiful and cohesive in your shower, and smells great." Amika contains both hydrolyzed rice and vegetable proteins that thicken the hair, while adding shine and volume. She adds that it comes in both liter and travel sizes, "so you can sample before buying bulk." Plus, it's free of sulfates, parabens, formaldehydes, phthalates, and mineral oil. Like the Alterna above, Guidice suggests pairing it with the Amika conditioner.
Best shampoo for growing out fine hair
If you're looking to grow your fine hair to a Rapunzel-level length, Gregorio Ruggeri of Salon Ruggeri says that Act+Acre Cold Processed Hair Cleanse "helps nurture the growing process" — particularly when it comes to fine hair. The formula is rich in vitamins and antioxidants like rosemary, which stimulates circulation in the scalp and promotes healthy hair follicles, helping hair grow longer and stronger from the root. It also contains vetiver, lavender, and amaranth oil, all of which strengthen and moisturize the hair shaft, helping to keep it from breaking as it grows.
Best thickening shampoo for removing product buildup from fine hair
Hairstylist Kate Beko calls L'anza Healing Haircare's Thickening Shampoo her go-to for "removing any excess oil or product buildup that may be weighing down" fine hair. The formula includes gugo-bark extract to gently cleanse hair, keratin to boost fullness, and won't "leaving the hair feeling dry," she says.
Best clarifying shampoo for fine hair
"It's important to periodically do a clarifying shampoo to remove product buildup from your hair and scalp," says Guidice. "This keeps your hair from being weighed down, and keeps your scalp clean and healthy," she adds, noting that "a healthy scalp grows healthy hair." She's a fan of this charcoal-infused shampoo from IGK, which she calls "a beautiful, low-maintenance line with a sense of style." It also contains tea-tree oil and witch hazel to soothe the scalp.