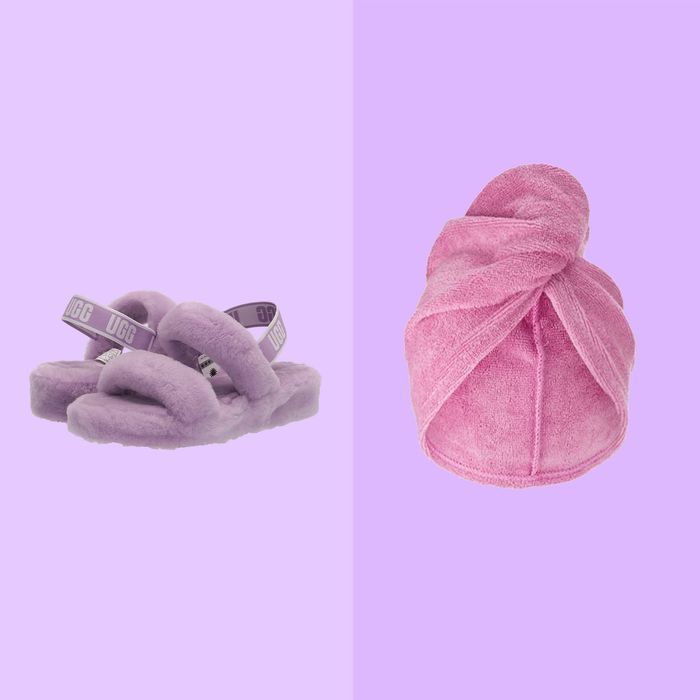 Photo-Illustration: The Strategist, Photo: Retailers
Teenage girls are notoriously hard to shop for — and picking the right gift for them may be harder than ever before thanks to trends that shift at lightning speed and the influence of social-media stars whom most people of legal drinking age have never heard of. (At least, that's what we learned when we conducted a poll of 100 teenagers this summer to learn about the things they want to buy.)
To help you find an age-appropriate gift, we consulted with actual teenage girls — including some of the YouTube, Instagram, and TikTok personalities that the teen in your life likely follows. Then we combed our archives for any particularly covetable products for this age group. From this pool of options, we've broken the gifts down into seven categories: décor, books and games, tech, beauty, bags and luggage, jewelry and accessories, and clothing. You can click on any of these links to jump straight to the section you're most interested in. And if you've got an adolescent boy in your life, be sure to check out our list of gifts for teenage boys, too.
Décor
According to the data from our most recent teen poll, strip lights are a décor trend among girls and boys alike these days. Although string lights are still popular for the homey glow they cast, LED strip lights look better on TikTok. And as one teen, Claudio, puts it, they're "a fun alternative to conventional lighting and very laid-back for a night in with friends."
Whether she's redecorating her childhood bedroom or plans to bring photos from home to her first dorm room, these string lights — which teens raved about during our 2019 teen poll — feature clips to hold on to 20 polaroids or printed photos. (And if she doesn't already own a Polaroid camera, you can pick up the newest model here.)
"You can't go wrong with a good scented candle," says Loren Gray, a TikTok influencer with over 50 million followers. If you're looking for one with a cool factor, Brynn, who was 19 when we spoke to her, recommends this candle from Boy Smells. "I feel like this is something everyone needs but doesn't always want to spend the money on, so it's a great gift," she says. Jewelry and bag designer Susan Alexandra — a favorite among cool girls — is also a fan of the brand.
Otherland, a brand we've mentioned many times before, was founded by a millennial who clearly has a sense for young people's tastes. With Otherland's customizable gift boxes, you can pick from signature scents or the holiday collection, then decide which three you want to add to your box. You can also add a note and pick the message on the accompanying matchbox. The gesture feels more personal than buying a single candle off a shelf. (If you're looking for something even more personalized, check out our guide to items we've written about before that can be monogrammed and customized.)
If the teen you're shopping for lives in a dorm (where candles might not be allowed) or you don't think they should have an open flame in their room, you can always go with a diffuser and some essential oils instead. This diffuser is one thing TikTok star Addison Rae can't live without. "I feel like it's more natural than a candle, and there's no smoke residue," she says.
"One of the top things on my and my friends' lists is a blanket," says 17-year-old Jazzy. "It's always nice to stay cozy and comfortable." This Barefoot Dreams blanket is one that's particularly popular among teens. It was first mentioned to us by a VSCO girl and most recently came recommended by actress Brie Larson, who said her 13-year-old neighbor introduced her to it. The hype around the blanket seems warranted: Vlogger Marla Fay says it's "the most amazing, soft, cuddly throw," and Larson likes hers so much she's the proud owner of five. You can even find the throw on sale at Nordstrom Rack right now.
A less-expensive option would be this reversible Ugg blanket that Jenna says is almost too comfortable. She told us that when she's snuggled under it, she doesn't feel "like staying awake to finish studying."
Photo: retailer
When we asked teens about their favorite bedding, Ava told us about this bed canopy that'll transform any teen's space if they're tired of their childhood bedroom. She especially likes that "it drapes softly around your bed instead of hanging straight down," and adds that "it reminds me of the pillow forts I used to build when I was little, but with an air of maturity." The canopy, Ava says, lets you create a little "secret hideaway" in your room "to draw, read a book, or chat with friends."
"I don't really get crystals, but I love how they look," says 15-year-old Jennifer. She would like to learn more about them because she sees them "a ton on TikTok" and would appreciate having some to start with while educating herself on their powers. Plus, she says, "I feel like other teens like them too."
Books, magazines, and games
Savana Santos, one-third of the TikTok-famous girl group Avenue Beat, says she's been playing The Sims for forever. "I've literally been playing Sims since the first one came out," she told us. "I'd play it on our family computer in the living room of my childhood home. Sims was everything and will always be everything to me." Your favorite gamer girl will also enjoy playing this computer game that (apparently) never gets old.
Photo: retailer
Liz Goldwyn, the founder of The Sex Ed, a multimedia platform dedicated to sex, health, and consciousness education, recently told us about the best sex books for every person, including teens. She recommends this one for "the Gen-Zer who doesn't see gender." As she explains, "It highlights the queer and two-spirit history of the Cherokee community, making it a great title for those looking to explore the cultural history of the gender identity spectrum through an Indigenous American lens."
Photo: retailer
Goldwyn also recommends this classic James Baldwin novel for the adolescent who loves Call Me by Your Name.