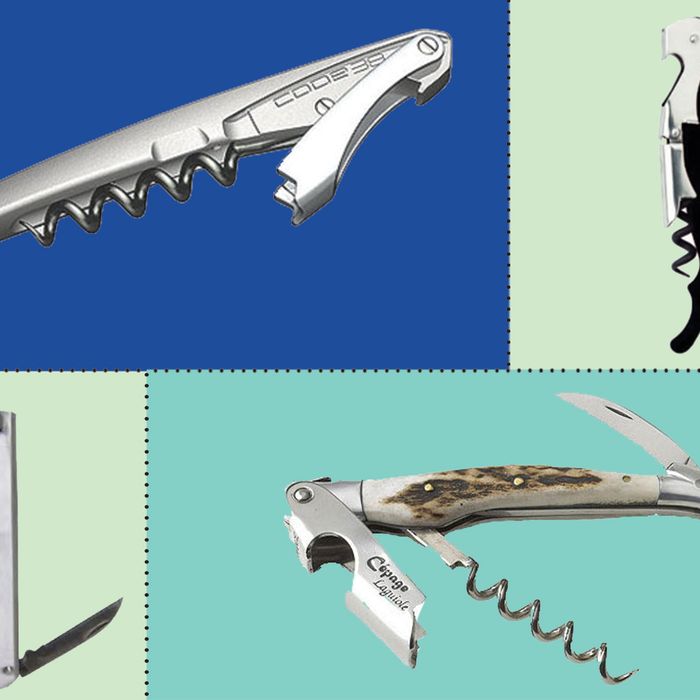 We set out to find the perfect handheld wine opener. One that works as seamlessly as the Rabbit, but is approved by the city's serious sommeliers, who tend to avoid those clumsy automatic contraptions — which don't really fit anywhere — and prefer wine keys. They take a bit of practice to get used to (we recommend this YouTube video) but uncork quickly and smoothly every time.
The problem with most of these corkscrews, though, is that they break easily. It only takes opening two bottles a week for one year for most to wear out. Except for one: the Code38 Elite. "It's the Porsche of wine openers," says Bill Fitch, the wine director at Vinegar Hill House, who bought his five years ago and hasn't used anything else since.
And like a Porsche, the Code38 goes for the pricey investment sum of $395. So it raises the question: Why spend more than a 2012 Opus One on an opener?
The answer is in the construction. After Jeff Toering, an Australian former aircraft engineer, designed his first version of the opener in 2011, the servers at Eleven Madison Park started using them. Last year, they returned with feedback, and thus came the Elite series, updated according to the standards of the best pourers in the world. The already-corrosion-resistant body is now made with an even stronger alloy of stainless steel that's actually lighter than before, so it feels tough yet agile. The long two-inch helix reaches the bottom of every cork and then easily slides it out, so you'll never break one halfway. The ergonomic chassis has a wide, rounded body that never feels like it's cutting into your palm. And finally, all of the pieces are adjustable and removable, so your grandkids can tune and update it to their liking once you pass it down in the will.
But everyone has a different idea of a worthy splurge. Another workhorse is this $35 option favored by Edouard Bourgeois, the sommelier at Cafe Boulud. Made in France, it has a simple, thin stainless-steel frame that meets the essential needs: The blade is short to make a clean cut on foil, while the screw is long enough to reach the bottom of every cork.
For those who prefer a little flair with their uncorking, the better-known Laguioles, also made in France, have handles with all kinds of unique horns and materials, from this stag's horn to juniper wood and even fossilized mammoth tusks. The difference here is that they look more like pocket knives with corkscrews attached, rather than a traditional wine key.
This is sold out on Amazon, but there is a similar option available here.
Your basic Pulltap will give you street cred among your friends as the person who knows how to use the professional-looking wine opener. Other than that, sommeliers like Jean George's Talia Dalbaha will remind you to keep replacing it (and the similar cheap ones you might find in the supermarket) at least once a year or whenever it starts to feel rickety. "Unless you have the Code38," she adds. "That's for life."
The Strategist is a new site designed to surface the most useful, expert recommendations for things to buy across the vast e-commerce landscape. Some of our latest conquests include the best umbrellas, steak knives, condiments, and insoles that Guy Fieri swears by. Note that all prices are subject to change.
If you buy something through our links, New York may earn an affiliate commission.