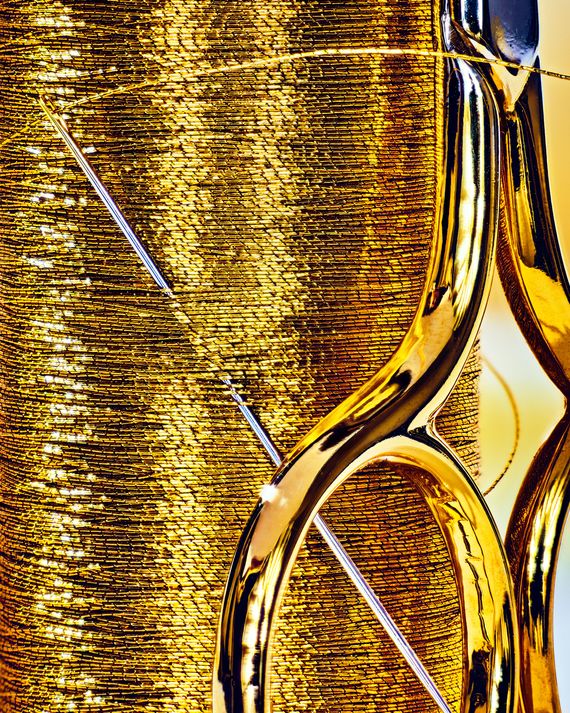 Photo: Joe Lingeman/JOE LINGEMAN
Typically, we share recommendations for the best products, period — it doesn't matter when they came out as long as they are exceptionally useful, beautiful, surprising, or otherwise worth recommending. This year we have gone in a different direction, focusing almost entirely on the world of the new. Here, you'll find a wide assortment of recently released things for every person on your list, from mood music for a plant owner (a rerelease of a 1976 record that apparently helps monsteras and ZZ's grow) to a big-dog-specific tote for a pit-bull parent. Plus, of course, hundreds of other ideas, from a gold-plated sewing kit (seen above, $54 from shop.neuegalerie.org) to a handful eerily realistic ceramic peanuts to a Lucite cat bed that could easily double as a side table. Don't miss all of the Strategist's holiday gift coverage right here, too.
Milanese Table Runner
Photo: Courtesy of Vendor
Designed by Lisa Corti, whose floral linens are sold at the Petit Palais museum gift shop.
Luxurious Long Johns
Photo: Courtesy of Vendor
From long-johns-specific start-up CDLP.
Big Wooden LEGO
A limited-edition mini-figure made from oak.
Marc Jacobs Card Holder
Photo: Courtesy of Vendor
Back-pocket-of-their-fanciest-jeans worthy.
Versace Slippers
Photo: Courtesy of Vendor
In the classic Baroque print.
Caligula Cameo
Photo: Courtesy of Vendor
The Roman tyrant can be worn as a necklace or carried as a memento.
Year-Round Easter Chocolate
Photo: Courtesy of Vendor
It's actually made of plaster.
Neo-Furby
The more you cuddle and play with this fuzzy robot, the quicker it learns to sing, dance, and talk.
Palm Pillow
Photo: Courtesy of Vendor
These squeezable hands are made to order in Brooklyn.
Oakland Olive Oil
Photo: Courtesy of Vendor
Four shipments, each of which comes with an oil-centric zine.
Darker-Skin-Tone Kit