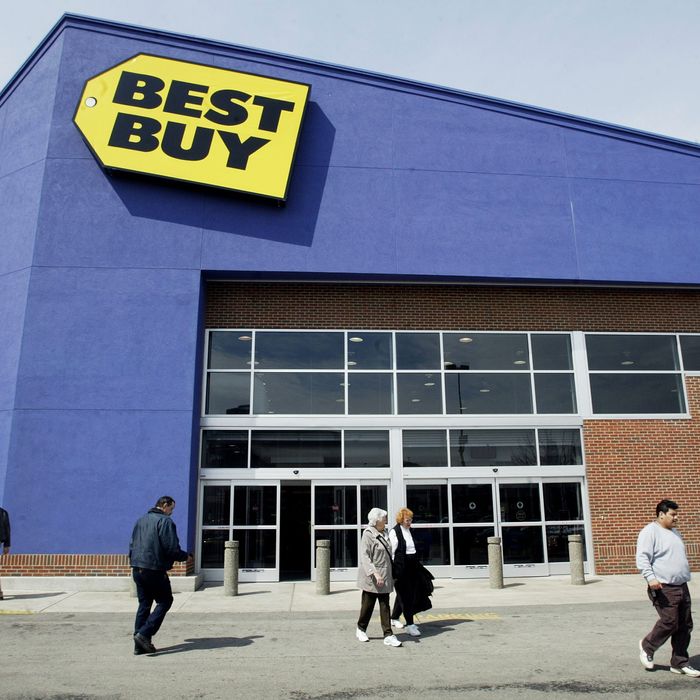 Our colleagues at the Verge are technology experts. So when they tell us that there are good Cyber Monday deals at Best Buy  — well, we look through those deals, add a few finds of our own, and bring the more-useful-to-the-average-non-technophile stuff to you.
There are substantial discounts to take advantage of, like an Ultimate Ears bluetooth speaker for $40, a MacBook Air for $200 off or an iPad for $80 off, a completely wireless pair of bluetooth earbuds for only $30, and a 65-inch LG OLED TV (which is seriously one of the best TVs we think you can buy). But act quickly, because things are selling out fast! Once an item's stock is low enough online, it becomes an in-store purchase only.
We should note that Best Buy is constantly updating its deals, and we're constantly watching. So check back here frequently for updates of sales on big-ticket appliances, vacuum cleaners, home security systems, smart speakers, and phones. Incidentally, for more early tech deals, check out our Cyber Monday coverage of the Amazon and Walmart sales.
Speakers
The U.E. Boom Bluetooth speaker has long been one of the top speakers you can buy. This four-inch-tall sibling is ultraportable — and water-resistant, for any dreams you may have of listening to music poolside.
Another great water-resistant speaker with a slightly different form factor and a 12-hour battery (as opposed to the ten-hour Ultimate Ears above).
A smart speaker with full sound and beautiful design, now for $100 off.