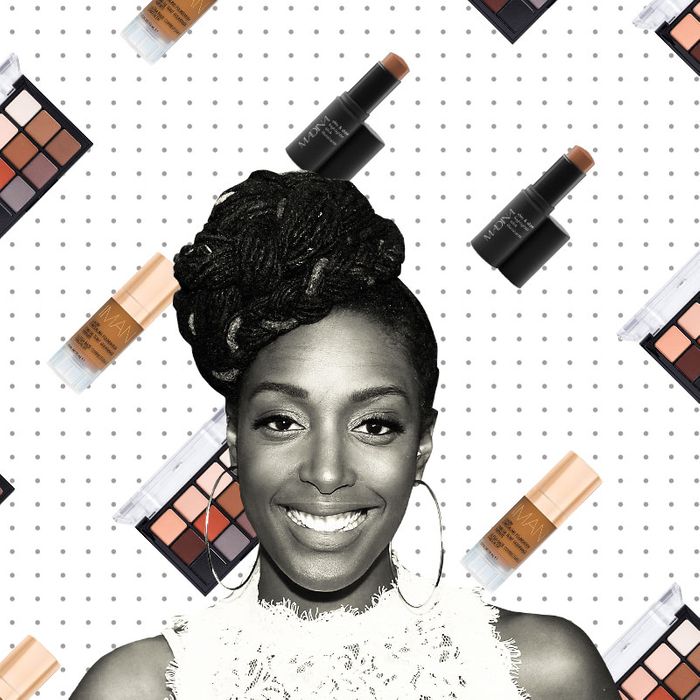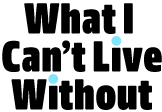 If you're like us, you've probably wondered what famous people add to their carts. Not the JAR brooch and Louis XV chair, but the hand sanitizer and the electric toothbrush. We asked Franchesca Ramsey, whose memoir Well, That Escalated Quickly comes out today, about the palazzo pants, piñata journal, and no-makeup makeup she can't live without.
I am not someone who wears a ton of makeup, but just a little bit of this concealing foundation under the eyes has become my go-to "no-makeup makeup" look. It's really light and sheer and doesn't look like you have foundation on — plus, the color is so perfect that I can put it on and you don't even notice. So when I'm doing a makeup-makeup look, I'll do a full face, but when it comes to what I truly can't live without, just a bit of this under the eyes brightens me up. And I'll tell you, I've been having some long days recently for this book promo.
This is an app I use instead of the calendar on the phone because I like it so much better. The layout is prettier, and you can shorthand all your appointments. So instead of scrolling to some specific date, you can just say, "Dinner on Tuesday at 7 p.m." and it'll add it in seamlessly. It's best when you're setting some date far in the future, so if you have an event three months from now, you don't have to find it — you can just say, "Party on August 11," or whatever.
I love Uniqlo for all the staples, but what I really love are the palazzo pants. They are just so flattering. I have them in yellow and black and peach and blush. They're the perfect mix of dressy casual. I can wear them with heels and a blouse and look dressed up, or I can wear them with tennis shoes and a T-shirt, and that's great, too. I have really long legs, so I like cropped pants that make it look like I intentionally wanted my pants short instead of pants that happen to be too short for me. Can I go on? They're just so comfortable and look good on everyone. When I see people wearing them on the street, I'm that person who will go up to them and say, "Yes, Uniqlo pants!" I'm so happy for them! If you saw them on a hanger, you might be like, I don't know about these. They're clown pants. But the shape is so great. And Uniqlo is so inclusive. They go up to an XXL. They're $20. Come through, inclusivity and affordability! I don't know why people sleep on Uniqlo. Whenever someone compliments me on something I wear and I say it's from Uniqlo, they'll say, "Oh, I never go there!" And I'm like, "Why not?"
Photo: 17-12-07 brittmaren AM2 B2 raypfeiffer W
You cannot go wrong with a good classic leather jacket, especially in this weird weather when it's coldish, but not cold enough for a coat. What I love about this is that it has a built-in hoodie that you can remove, but not a full hoodie. It's like a hoodie liner that you can take out with just the front panels. And the leather is so soft. This was an investment for me, so I looked at a lot of leather jackets, but so many were too heavy or too stiff, but the leather on this one was just perfect: the right softness and weight. It's also just the best fit.
My undergrad degree was in graphic design, and I don't work in that anymore, but I obviously do a lot of design and editing and Photoshopping, and the Adobe Creative Cloud is essential! It's so great because I can work on something on my computer and upload it to the cloud, and then my husband — who edits my podcast — can work on it from his, even if I'm traveling. It just makes everything so much easier.