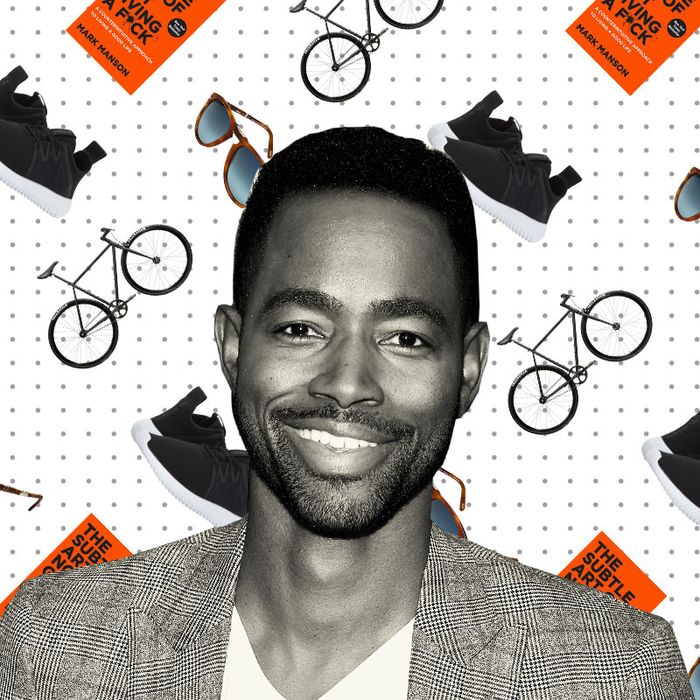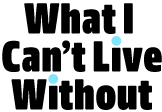 If you're like us, you've probably wondered what famous people add to their carts. Not the JAR brooch and Louis XV chair, but the hand sanitizer and the electric toothbrush. We asked Jay Ellis, Lawrence on HBO's Insecure, which items he can't live without.
I am a massive Steve McQueen fan. I want to be him someday. As a kid, any image I ever saw of him was him on a motorcycle in these sunglasses, and now Persol just did these McQueen glasses that fold into themselves, and they go everywhere I go. I treat them the way people treat their children — or the way L.A. people treat their dogs. They're not bulky, and I love that you fold them, so you don't have to hang them on your shirt and make your shirt droop.
These are like walking on butter, if you could do that. They're just so comfortable and have a mesh top that lets your foot really breathe. I wore them like every day of filming season two. It got to the point that my castmates would look at me and ask if I had any other shoes.
I do this Kiehl's motorcycle ride for amfAR every year, and on one of the rides we went on, Gilles Marini, the French lover himself, came at me with this cream on his finger, and he was like, "You have to try this," and gently rubbed the cream on my face. And I was like, "Is this how you get all the girls?" The cream is just so amazing because it's light and fluffy, but also has weight, so your skin feels covered. I would like to think I haven't aged a day because of it.
This is my T-shirt because I was randomly out shopping in L.A. one day where it's always warm and sunny, and this was just perfect. It fit my arms and shoulders just right, and was long enough without being boxy at all. They do the T-shirt every season in different colors, and I just go and buy it in white and black and gray, in multiples every season.
This album has left the biggest impression on me in my life. To hear Jay-Z be so vulnerable about his struggles in life with celebrity, and his relationship with Beyoncé obviously; to hear him give back his knowledge and correct so many things that have been wrongly stereotyped about black neighborhoods and black men and urban culture; and to hear it so eloquently talked about over music, I feel forever changed. I feel like it gave me new inspiration to go out and do what I do.
One of our directors of photography once walked up to me when I was scribbling on my scripts. (I like to scribble, and it's like A Beautiful Mind. People think I'm crazy.) He asked me if I liked pencils, and then he ran to his car, came back, and gave me this Palomino Blackwing Pearl, which is amazing. [Editor's note: We've written about the Palomino Blackwing before.] It's this smooth pencil with this great tip. It has a superthin eraser. Now, they're all I use. I don't even use pens anymore. What's also great is that some erasers smudge, and this never does.
It was a birthday gift that I just love. It's super lightweight and moves so well — it's also got these thin tires, and the form is just as great as its function. It fits in my place so easily that you don't even realize I have a bike. I also love black on black, so it has this really sleek look. It feels kind of gangster, even though it's a bicycle. The person who gave it to me knows me so well.
We had a long weekend during Memorial Day, and I found this in a bookstore while I was roaming around. The title immediately grabbed me, of course, but what I really took from it was that there are so many things we make more important than ourselves and our happiness. Mark Manson made me realize that I had to find my own version of a good life and not put importance or stress on things that in a year or even five years won't matter or change my world in any way.
So this was a meme from season two where Lawrence and Tasha have sex, and it busted the internet. Friends were sending it to me every day, and people were saying things like, "Every generation needs a hero," or Mariah Carey's "And then a hero comes along." And then after episode four, the threesome episode, the fans have just been so amazing with their creativity and passion. We have people who identify with and love these characters and see themselves in Lawrence and Issa and Molly, and this is my favorite because what other hive would you want to be compared to than the Beyhive? That's the only one. It's nice to have your face on a piece of art.
The Strategist is designed to surface the most useful, expert recommendations for things to buy across the vast e-commerce landscape. Some of our latest conquests include the favorite shopping items of Lena Dunham, Olivia Wilde, Carole Radziwill, Plum Sykes, John Cameron Mitchell, Aubrey Plaza, and Linda Rodin. We update links when possible, but note that deals can expire and all prices are subject to change.
Every editorial product is independently selected. If you buy something through our links, New York may earn an affiliate commission.