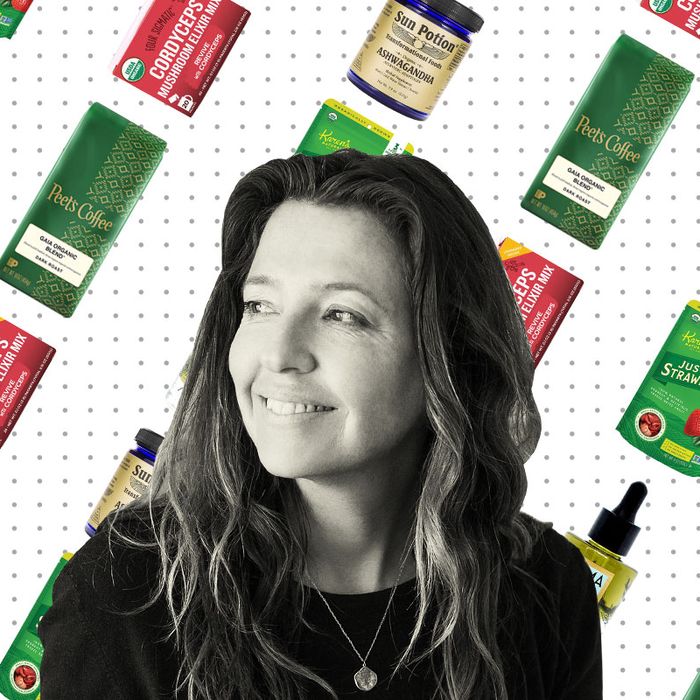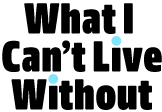 If you're like us, you've probably wondered what famous people add to their carts. Not the JAR brooch and Louis XV chair, but the hand sanitizer and the electric toothbrush. We asked Jean Godfrey-June, beauty director of Goop, about the ground coffee, facial moisturizer, and egg poacher she can't live without.
You know how the moms of now try to disguise cauliflower by ricing it into mac 'n' cheese? I disguise foul-tasting-but-miracle-working health powders with delicious coffee. It really works. During the week, I further health-ify the coffee by using macadamia-nut milk (17 billion times more milklike than any other nut milk in my opinion) instead of actual milk. I started with the nut-milk-in-coffee after I saw the Forks Over Knives documentary, which is beyond convincing on the go-vegan-now front. I haven't gone full vegan, but I figured the milk in my coffee was really going to add up over the years, more than the occasional prosciutto-something. On the weekends, I live it up with the grass-fed, organic, full-fat real stuff, but either way, the Peet's totally drowns out the noxiously curative powders.
Massage your feet at night, and the next day will be better, I'm convinced. I've done this forever: Just a minute or two tells your whole body that everything is as it should be, that everything will be okay. Plus, it keeps your feet soft and appealing all winter. And if you do it for your kids, they will always be happy to see you right before bed, even when they are sullen teenagers. The people at UMA — who make this trance-inducing, brilliantly clean and nontoxic blend of oils — taught me to go a step further. Make sure to massage between your toes: It's where the skin is thinnest, so the oils absorb better.
Find your shade, and no matter who you are, this is your ultimate no-makeup skin perfecter, your forever-product, with physical SPF 30 thrown in (physical SPF, as opposed to chemical, is soothing to skin; sunscreen chemicals are among the most irritating in the beauty industry, and when you consider that inflammation is at the root of most aging, "daily moisturizers" made with chemical SPF seem like the worst, most aging idea ever). Truly I have not met a person that doesn't immediately convert the minute they try it.
I love eggs, especially poached ones. An avocado toast with a poached egg? Sprinkle some turmeric on the egg while it's poaching, some lemon and Maldon on the finished product? If I go to Heaven, I will be eating breakfast most of the time.
Every person should put this stuff on their skin — I mix it with a splash of water, but you can mix with serum, SPF, anything — first thing in the morning. It makes skin clearer, more resilient, glowier …just … better looking and feeling, all-around. Even vitamin C concoctions that are full of preservatives lose their effectiveness quickly in the bottle; this stuff is a dry powder that activates when you expose it to water, so it's always fresh and 100 percent as potent as it can be. It looks like cocaine, and after a few days of it, people will be like, What are using on your skin?