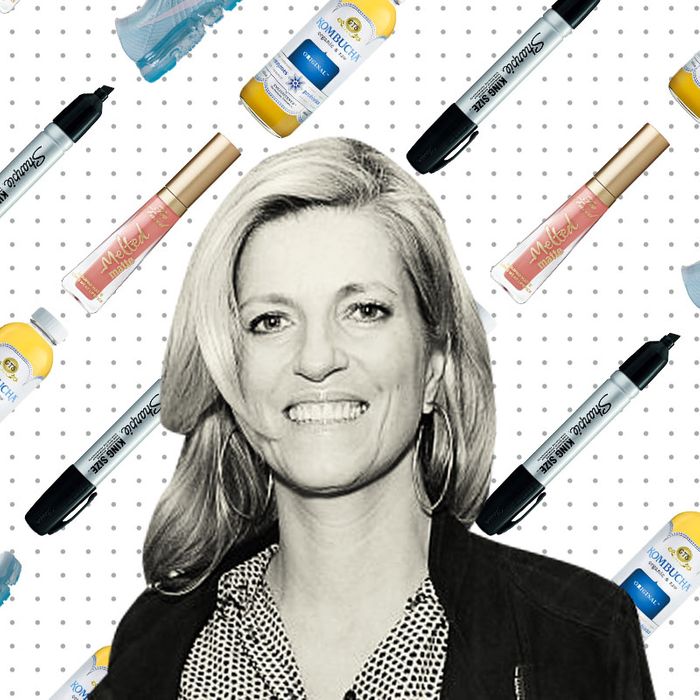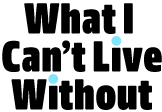 If you're like us, you've probably wondered what famous people add to their carts. Not the JAR brooch and Louis XV chair, but the hand sanitizer and the electric toothbrush. We asked Lucy Sykes, twin sister of fellow celebrity shopper Plum Sykes and author of the new novel Fitness Junkie, which items she can't live without.
Anyone who goes to the Hamptons knows that it's so difficult to have a blow-dry, so everyone puts this in their hair, and it gives surfer-girl chic. And in New York, urban surfer chic is the new look, so it's just messed up enough. Plus, the smell and the name — I was sold. It works so well.
I am obsessed with makeup because of Kylie Jenner, and I wear lots of blue and pink lipsticks now. I don't know what happened, but when I started wearing this, it was like my face lit up. I got so many compliments. It changes your whole personality. I look a little like an extra from Valley of the Dolls, but I love it because that's my dream era.
The most amazing posh laundry detergent and liquid. I adore the concept, and it smells delightful. I do a lot of handwashing of clothes, especially my children's dirty football shirts. The lavender scent they don't love, but I appreciate it when I'm washing my gym clothes in the bathroom.
I swear to you, it's the most beautiful shoe. I almost cried when I saw it at Nike. I know it sounds pretentious, but it almost gives me the same feeling as when I went to the new Whitney Museum for the first time. Before I went, I thought, This is ugly, but after going, I thought it was incredible and spacious. It's kind of the same feeling I get from these shoes. They're so beautifully designed, they're insane. My exact pale-blue ones are sold-out, but you can buy similar pairs.
My doorman was giving me all these notes with this amazing penmanship, so I asked him about what pen he used, and he gave me his marker. It's like a Sharpie, but the giantest of all Sharpies with this chisel tip. It's best for FedEx and when people are coming by to pick something up from you but you don't have a sticker or note to put on it. You just write on the outside of the bag with this pen and it looks like fashion.
I'm not sure if it's doing everything it says it does, but I like to drink it as a cocktail. I will put a bit of gin or tequila and lavender or mint from the garden in it, and I call it my L.A. cocktail because I imagine it's what they drink in health-conscious L.A. I'll put it in vintage, gold cocktail glasses for the full effect.
The baristas at Grumpy's in Chelsea are incredibly grumpy. They are very on brand, b