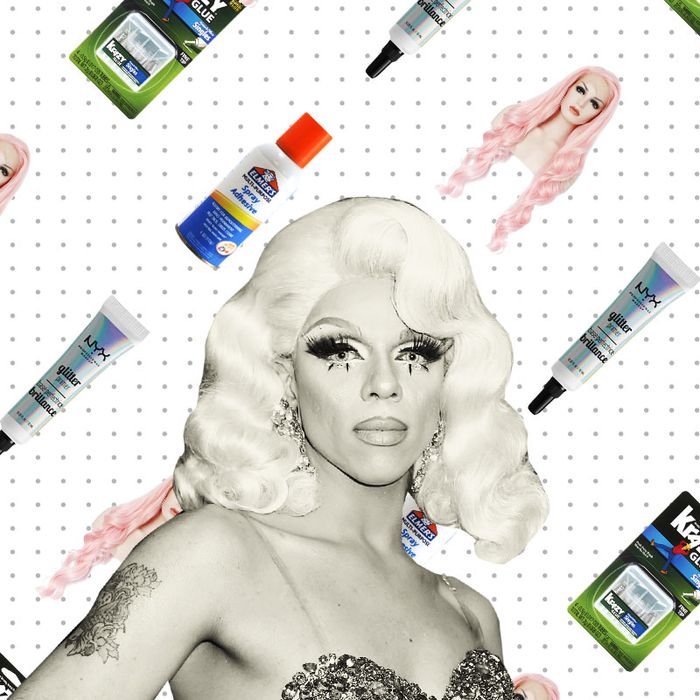 Photo: courtesy of the retailers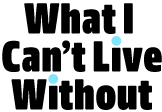 If you're like us, you've probably wondered what famous people add to their carts. Not the JAR brooch and Louis XV chair, but the hand sanitizer and the electric toothbrush. We asked Aja, the New York City–based drag queen who's competing in the third season of RuPaul's Drag Race All Stars, about her kawaii phone case, the vanity mirror that makes her feel like a skinny legend, and all of the glue and silicone lube she uses to get into drag.
Rhinestone fishnets are a very iconic thing when it comes to the Aja brand because in season nine of RuPaul's Drag Race, Valentina walked down the runway wearing rhinestone tights, and the judges loved them. And it's not that nobody's ever worn fishnets with rhinestones on them, but in the Untucked episode, I asked her, "Did you stone those tights?" And it kind of just became the brand to wear fishnets with rhinestones because it was funny. But then I also realized, Oh, this is really showgirl. This is adding a little more shine. And if you're a drag queen and you don't like rhinestones, that doesn't make sense to me. Sometimes I'll wear two pairs, just to be a little extra, and when the lights hit, my legs are shining, and I feel like I'm made out of diamonds.
I have stretched earlobes, so I use Krazy Glue to glue on earrings and certain jewelry, which I know sounds crazy and really bad for you, but it really does not hurt or anything like that. It probably is bad — but how else are we going to get the jewelry to stay? It works for queens who maybe don't have their ears pierced, and they want to wear really big jewelry that maybe a clip-on won't hold on its own. So honestly, I say Krazy Glue the jewelry to yourself. It does make your ears look a little crusty, but if you're taking regular showers, then you'll be fine.
Speaking of adhesive spray, which is also something you probably shouldn't use on your body, a lot of queens use adhesive spray to tuck. They'll literally put it on tape and then put it on their genitals, but that's not what I use it for. I do a lot of burlesque, so I use adhesive spray to put my pasties onto my nipples so they don't fall off. You can't really just put a pasty onto a flat chest like mine and expect it to stay there by the grace of God and by making a wish. The burlesque community, when your pasty falls off, they call it a hot tit. We don't want to have hot tits. We want to have cold tits. I feel like the nipple is a way more sensitive area of the body, so for that, I'd rather use the adhesive spray because if adhesive spray is safe enough to put on tape and then around your genitals, it is safe enough to put on a nipple. I hope.
People love these protective phone cases; I love the cute silicone ones that are super bouncy and kind of rubbery. There are always cute little pandas or cats. I feel like it always adds on to your out-of-drag aesthetic because I get complimented on my phone case way more than you would believe. I could be at the bank or at the barber shop, and somebody's going to be like, "Your phone case is really cute." It's so random, but I'm telling you: It's the last touch of an accessory that you wouldn't think matters, but hey, look. Somebody's paying attention to me. I'm kind of seasonal about it; I try to keep one for a while. I've had this one for about a month, maybe she'll change for the spring.
A lot of people don't know, but lube helps a lot in drag. Because if you're going to wear latex, you need to lube your body up to put the latex on, and you need to make sure your latex costumes — especially when traveling — are preserved in lube, because it will keep them nice and moist and not sticking to the pieces of each other, which can actually damage them. So I like to travel with my latex costumes in little bags of lube, and then wrap them in more bags and bags, so they don't spill on everything else.
Also, if you put silicone lubricant into your straight wigs and brush them out, the silicone will help the straight hair not get tangled or messed up. I actually learned that when we were filming All Stars. We were getting ready for the wigs-on-wigs runway, and Ben De La Creme was spraying silicone spray onto his wig dress that he had in the reveal, and I asked him why he was spraying the silicone, and he said that the silicone would keep the hair straight and not tangled. So I kind of just used the logic that you can double the purpose of a silicone lubricant, and I've done it plenty of times. It works for my wigs, and it works to get the latex on, so I think it's perfect.
This little skinny mirror will make anybody feel like a skinny legend. You'll feel so great because this mirror has all different types of light settings. Ones that will blind you. You can charge it, and you get a great amount of time to do your makeup, and it also works if you're trying to take a picture and it's a dark area. You put that light setting all the way up and hold it up while you take a selfie, and you'll have an amazing picture. It's definitely one of the best investments I've ever made, and they're easy to travel with, and people everywhere are always like, "What is this mirror?" And everybody wants to get it, but it's often sold out online.
Sometimes I feel like you need to have a few throwaway wigs, wigs that you can just put on if you're going to walk around and feel your oats and look cute. I'm a pastel girl. I just started wearing natural-colored hair not that long ago and feeling great about it, but for me, it's always been a go-to, the pastel. And when you have a shake-and-go and it's pink or lavender or yellow, you really feel yourself. Believe me. And the color being so different, nobody's going to clock that it's a shake-and-go. They're just going to be like, "Oh, yes. I love your hair. I love the color." They won't even realize that it's not styled. But always brush your hair, at least once.
I just hate it when my phone dies. This turbo-charger will have your phone at 80 percent in less than 20 minutes. Your phone will charge so fast that you'll just be gagged. I'm someone who loves to stay on social media, I love to watch videos online, I love to go on all the forums and Instagram and Twitter, so that stuff can eat your battery, especially if you're not closing your apps out like me … I was wondering, with all the crazy inventions in the world, somebody has to make a charger that will charge your phone way quicker. So I kind of went out on a limb with that one. I looked it up, and I was like, Work. I found it, I ordered four, and I've lost three of them already. I actually have to order more.
I love the glitter primer from NYX because it's a gooey base [for glitter], and it's not sticky. The glitter will come right off, and it works for me because I don't like to put too much of a high concentration of glitter in my makeup. When I do it, I kind of want it to be sheer glitter. I feel like the NYX glitter primer definitely achieves that. Sometimes you're running late, and you need to put a little glitter on your face to distract everyone from how much time you didn't take on your makeup because you were rushing, because you woke up at 8 p.m., and the gig was at 9 p.m. So you just put glitter everywhere. I just bought six or seven of those because it's another product that, for some reason, always sells out. Who's wearing all this glitter? I would really love to know.
The Strategist is designed to surface the most useful, expert recommendations for things to buy across the vast e-commerce landscape. Some of our latest conquests include the favorite shopping items of Lena Dunham, Olivia Wilde, Carole Radziwill, Plum Sykes,John Cameron Mitchell, Aubrey Plaza, and Linda Rodin. We update links when possible, but note that deals can expire and all prices are subject to change.
Every editorial product is independently selected. If you buy something through our links, New York may earn an affiliate commission.