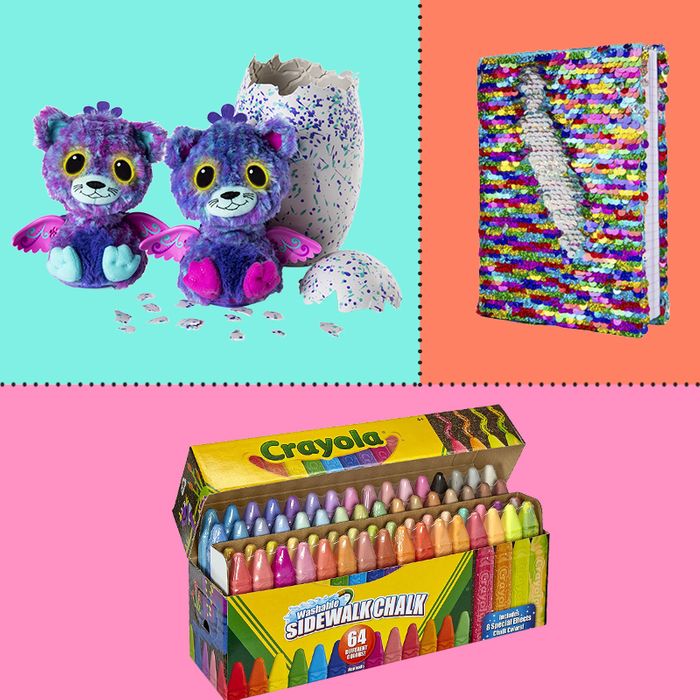 It's crunch time. To make things easier, here's a one-stop shop for the best toys for every kid, from the future baker to the future architect to the toddler who just won't stop pulling off their booties. See below, and if you're interested in any deeper dives, we've also got toys for 1-, 2-, 3-, 4-, 5-, and 6-year-olds, the hottest toys of the year, the hottest toys that aren't sold out, and the best novels for 11-year-olds.
Everyone has this, and if they don't have it, they really, really want it. You can still get it before Christmas for $50.
They're also available on Amazon, but shipping times are unconfirmed.
Bizzy Bubs just came out this week and do just about everything a fingerling does — crawl, laugh, fart — except instead of monkeys, they're babies.
Tumblstix are the new fidget spinners. They don't do much more than somersault, but hey, fidget spinners didn't do anything besides spin when they took over the world, either.
And for those who really wish fidget spinners were still a thing, here's a whole fidget combo set.
The mini-dolls at the center of this sphere are wrapped in seven layers of cellophane, each layer unveiling a new sticker or keepsake. Heads-up, your little one might try to film themselves opening this for YouTube fame.
The robe Prince George wore to meet Obama can also be monogrammed. Very royal.
This classic Radio Flyer won't ever go out of style.
These strap on tight and won't slip off.
In this game, you're handcuffed to the board until you solve enough mazes and puzzles to escape. First one out wins.