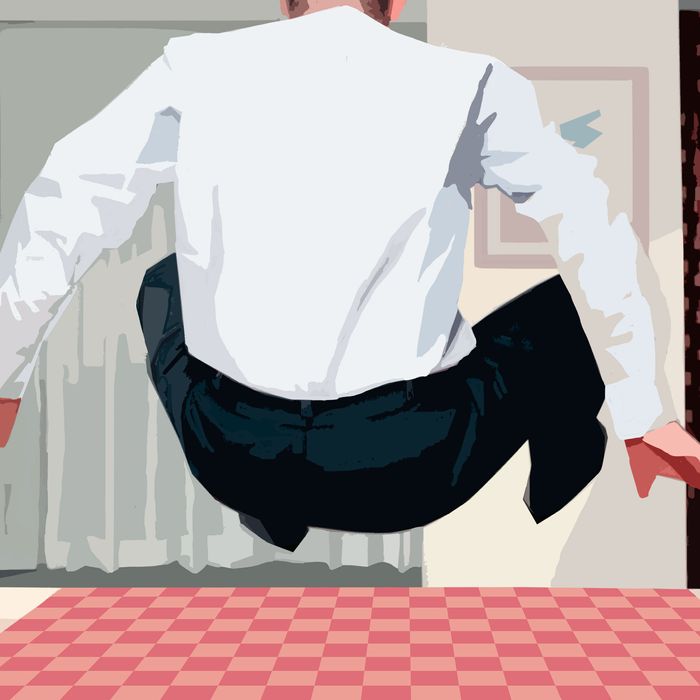 Photo-Illustration: Photo: Richard Kolker/Getty Images
Kirk Crum, 51
Independent Hotel-Renovation Controller
Little Rock, Arkansas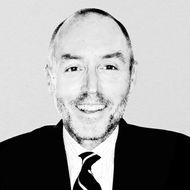 I'm a glorified furniture mover. When a hotel renovates, they have to put in all new furniture and I'm the guy they hire to make sure it goes smoothly. It doesn't sound like much, but that's what I've been doing lately.
Imagine that I'm the producer on a movie set. I work in a weird position between the designers and the movers, or the owners and the construction companies. I run interference between the creatives, the people with the money, and the workers. One minute I'm having dinner with the owner and then the next morning I'm speaking Spanish with the laborers on the job site.
I travel all the time. This year I was home about six weeks. If you were to look at my Facebook page you'd think, wow, Kirk lives the life! I go all over — Hawaii, New York City. I'll get a job in Anguilla and people'll be like, wow, that's my favorite place to go for vacation, it's so luxurious. And I'm like, nah, it's gross. Maybe if all you have to do is lie on the beach and drink, but if you live there for a year it's just hot, with terrible labor, and no fresh food because it's an island, and I can jog from one end of the island to the other.
When I first started, I worked 12-, 14-hour days, seven days a week, so much so that my wife put me on ice for a few years. I found myself moping around with no confidence, I couldn't meet any ladies, and then I realized, oh wow, I'm depressed! Luckily she took me back. The amount I work still causes a lot of tension. All the people I know who do similar work are all divorced. My wife and I have been married 24 years. You know when someone mocks you and you retort? "You don't know me!" I never say that to her. She's smart with humility, she's natural and lithe. She can and will help build the porch.
The people involved in a hotel are the furniture manufacturer, the designer, the rich owner or group, the brand who runs the hotel for the wealthy owner, and the purchasing agents who purchase everything that goes into the hotel. The purchasing agents hire the installation crew and the furniture and drape companies, and they want everything to go smoothly … a purchasing agent will get me to go and manage the process because it's super complicated.
The usual turnover of all the furniture in a hotel room is six or seven years. That's one reason why it's great business. You want to do a good job because they're necessarily going to get repeat customers, and if you do it right, and meet your deadline and make sure hardly any of the furniture breaks and if you fix it right away when it does, they're going to come back to you.
I work contract to contract or, rather, handshake to handshake. My company, Ace Art Services, is just me: Kirk. That's it — well, and any buddies I can find to come and help.
The people I work for normally want me to stay in a hotel, but I hate staying in hotels. I usually use Airbnb. The reason I don't like staying in hotels is because the housekeepers are your co-workers. You don't have any privacy. You can't be yourself and go out with your friends and get loaded and lose your key because everybody at the front desk knows who you are … It's embarrassing. Not that that would ever happen to me …
Mostly it's awesome but then sometimes I've got to go out and find a new job, like now … I'm between contracts so it's scary. They have verbally asked me to come back and do the second tower of the Ritz Carlton in Waikiki, but that's a year away. So I've got to find something until then.
When a job ends I will call all my contacts but I'm not super good at networking. What usually happens is that when I'm on the job it snowballs and I get more and more work. People stress out and they want someone they can trust because they're on deadline and they think who do we trust … Oh! We trust … Kirk …
I was born in Chicago but I moved lots, lived in NYC, then Tappan and Palisades, then Walnut Creek, California … Katonah, New York, which is my favorite town in America, and then to McKinney, Texas, which was a shock. It was like Footloose and I was Kevin Bacon. I got an English degree from Texas Christian University in Fort Worth, on a track scholarship. Then I goofed off in Chicago and Portland and when I was 27 I decided to join the army. It sounded like an adventure. I did sort of low-end PSYOPS — psychological operations. I was communicating with foreign populations and foreign or enemy troops.
After the army, I had multiple jobs at the same time. I knew a guy whose family owned a lot of property in San Francisco. I was talking to him and he said, you know what's really smart, get a job as a property manager because you don't have to pay rent. So I quit my job and my wife and I managed a building in Oakland. It's the best job you could ever have. The building was four stories and we had the penthouse. It was just us on the floor! And … sussh … I did no work! That's when I started getting exposure to people who work in the hotel business.
It's convoluted, but that led to me doing quality control for a Chinese furniture company, which meant that once a deal had been made with the hotel owners and designers to purchase our furniture, then I would start doing coordination on things that would make it great in a hotel. I would go see if the factory was all good, and then when it inevitably showed up and was put into an American hotel and it was crappy, I would get guys to fix it.
Sometimes, I'd fix it myself. It was full-service quality control, from the design down to the carpentry.
I've never had a job interview in my whole life. I've gotten away with murder. Since I had moved around so much as a kid, I became really good at fitting in. Dress like the people around you, act different and respectful, say things like, "I love it here because it's so cold." It's the same for me as an adult. I go to different jobs all the time and just act like whoever is there. And people think: "You're a nice guy. You were in the army? Well then you're hired." When I'm on a job I'm never worried. I go in presenting myself as the super-relaxed Texas guy who's there to help.
The biggest issue I see in hotels is the way that people behave. Many Americans are overweight, and they put their feet on things that people in other places don't. They put their feet on everything. Americans will use the frame of an armoire as a crutch when they kneel down to get to the minibar. So when I'm on assignment I have to consider: Is this armoire going to hold them up? I know they're going to put their feet all over this coffee table. Is it going to hold up? That's the sort of thing that I have to think about.
Americans break everything and they use everything as a crutch. Cantilevered nightstands are very popular in hotel rooms — it's attached to the headboard and it sticks out. People use them as a crutch … they have to lean on something as they get in and out of bed. People are just so disrespectful.
When they make a piece of furniture in China they're very gentle with it. Six, seven, eight guys will pick up a giant armoire and put it in a box and lift it all together and pack it just so and put it in a container. Then when it gets to the United States, one single guy comes to the container, pulls that huge armoire out, plops it on a dolly, rolls it away, and cuts the box open with a knife. Then when it gets to the hotel the owner will say "Oh my god, the doors are crooked, it's all smashed!" So one thing I'll do is, I'll train the guys on the day the furniture shows up. I'll talk to the movers and say, the furniture is going to come in, I'm going to help you guys for the first week to make sure you don't damage it.
I did one job in a hotel in New York that has like 1,000 rooms. They got all this new furniture and they had a couple of problems, so we had a guy in there fixing some things. And they said, take a look at this desk in this one room. It's got something very wrong with it. I went in there with the chief engineer, and we're looking at the desktop, and I'm like, wow, this is really messed up, what happened? It had little dents all over it, like like someone hit it with a tiny hammer. And then I realized, if you hire a stripper and they're up on the desk, that's what you get. It's stiletto marks! The guy just shrugged and said, yeah, I guess you're right, Kirk.
Housekeepers tell me how people will shit in the bed, in the Ritz-Carlton! They will just leave a shit in the bed and then call housekeeping and say, "The bed needs to be made up."
Oh, man, people are just disgusting. It's entitlement. You see families who go out for dinner and they'll have a 2-year-old who makes a huge mess and food goes all over the place! And they don't clean it up and they don't tip extra … They do it in San Francisco, in Oakland, in New York. They think, well now is my chance to pretend to be a rich person and treat people like crap. They think "What would Donald Trump do?" I should make bracelets that say that! He'd probably shit on the floor.