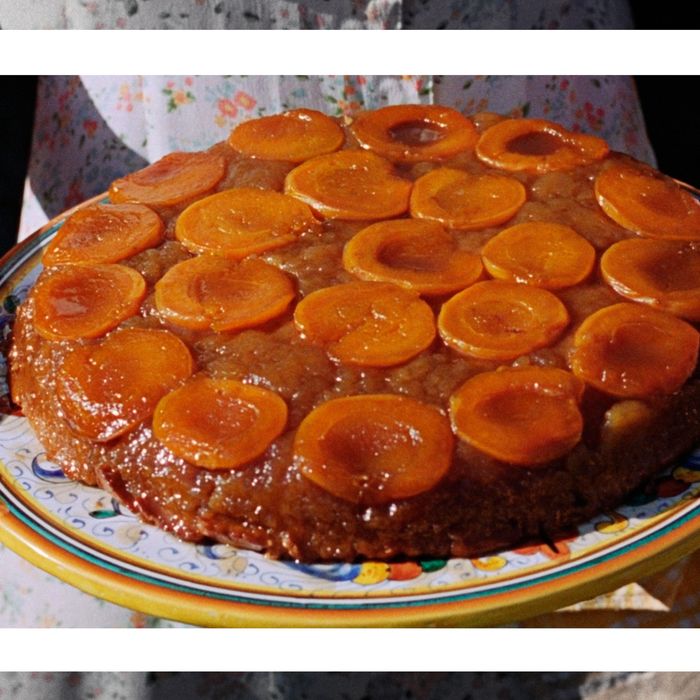 "The first person who came and met me was a 65-year-old African-American woman who had been with the company for a long time. She baked me a pineapple upside-down cake for my first day."
Photo: Mallory Samson/Getty Images
Jasmine Kang, 35
Plant Manager
Charleston, S.C.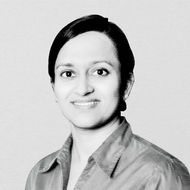 We make turbochargers for diesel engines. I like to describe a turbo as "the lungs" of the engine. It uses the exhaust gases coming out and makes the engine more efficient.
Our engines end up in vehicles or industrial equipment. A pickup truck might have our company's engine and turbo. So, if you saw a DAF — or a diesel Wallwork truck, or a Mack truck — it's quite likely it was made here, because we're the main turbo supplier.
My responsibility is to manage the entire operation. I also have to ensure that we're making a profit, that we make every turbo as planned, and that we sell every turbo we make. I also have to make sure that people who work here are happy.
We have a three-shift operation, which means the plant runs 24 hours. Sometimes, we work on Saturdays. It depends on the demand. My workday could begin at six o'clock in the morning because we have a lot of phone meetings in different time zones. I usually end up driving to work in darkness.
After my morning meeting, I usually walk around the shop floor, talking to people and making sure they're okay. I try to make sure I'm visible across all three shifts. I show my face and ask how people are feeling. If we're working on the weekends, I'll usually come in for a couple of hours and walk around the plant, talk to people, and just thank them for working on the weekend. I know they get paid for it, but it's still time apart from their families.
My days are packed. I have an administrator who helps manage my schedule because there are a lot of people who want to talk to me. We all sit close to each other, so we can access each other easily. In a plant environment, decisions are quick. We all need to stay connected. When I'm not here at the plant, the team calls or texts if they need me. Most morale issues happen when people don't have information, when they're unsure, or when they need approval or guidance on something. The questions I get when people are upset are, "How long are we going to work weekends? How long is this going to continue?"
Last year was the best financial year we've had for a while. I don't think it's just me, it's the beauty of the team working in tandem toward that same goal. That's the easy part about manufacturing. You know if you are making progress because you can simply look at the bottom line.
But there are so many other aspects. Last month, a young engineer came to me and said, "Since you've come here, things have changed. I can go home on time and have an evening. I'm not working crazy hours." I think that's a sign that we must be doing something right.
Management roles are challenging. We need to make sure people get breathing space. One thing we do is tag-teaming. We might say, "How about you take this weekend off, and I'll take care of this. And I can have the next weekend off." It gets more difficult as you get to the top because there are fewer people who you can tag-team with or talk to.
I grew up all over. I did my bachelor's in India and moved to England ten years ago. My parents are Punjabi, but dad used to move every few years. My parents are in Canada. I came here about two years ago.
I feel that for the longevity of this plant, it's important that we hire more people who are local. They tend to stay in the area. The organization is more stable. I think it's okay to get graduates from a different region or country. But, overall, you want the majority to be local. Our engineers tend to be from different parts of the country and the world, but most of the shop floor are from Charleston.
When I moved to England for the first time, I learned that you use pubs as a landmark to describe where you're going. In Charleston, it tends to be about families. Especially when you work on weekends. It's very important to have a Sunday off to go to church with family, or have a Sunday lunch. It's tough. We try, at the least, to give people alternate Sundays off, so they don't feel like they're working seven days a week.
The hierarchy is not something that people like here. I don't know if it's a U.S. thing or a South thing. It's difficult for me to separate them because this is the first place I'm living in the U.S. So, when people were working on the weekend, they didn't like the leadership to come in. They do like when I come around and say thank you on the weekend, however. They appreciate that you are walking with them, as opposed to taking advantage of your position.
Manufacturing is not easy. It takes sacrifices, especially if you're married and have children. Even in a very equal society, women face certain challenges. I have seen a lot women do it. And I've seen a lot more leaders being cognizant of the fact that "it's okay if your child is sick and you need to work from home." But that's not easy if you're an engineer who works on an assembly line. Your job is at the plant. That's something that we're working on.
About 60 to 65 percent of our shop floor is African-American. Then we have a good percentage of Filipinos, some Hispanics, and some whites. It's a broad mix. The leadership team has gotten pretty balanced. I would say 45 percent women and 55 percent men, getting close to 50-50. But a lot of the technical roles are still male. My safety leader, my quality leader, my operations leader, my manufacturing-engineering leader, my product-engineering leader — they are all men. The women are in more of the HR roles: operations excellence, profits improvement, finance.
Race is a big piece of conversation in the South. I hadn't realized quite how big until I got here. The shooting at the Emanuel AME Church happened a few months after I started this job. I was still so new, and kind of a stranger, and the next day I had to address all the employees. Many of them knew people who were at the church, and one employee was related to someone who was killed. We gathered everybody, and I asked people to take their time, to breathe. We talked about how things like this impact everybody differently. If you're distracted at work because of the shooting, it's better for you to be home because we don't want you to be unsafe.
I didn't know what to say. What is the right way to address people? I didn't know if it was okay to say "black" in the U.S. Or should I say "African-American"? I had to lean on my HR leader and a black team member. They said, "It doesn't matter what word you use. Either is okay. You just have to say it the way you would address a white guy. Don't change the tone …" They helped me craft the message. After the initial draft, they said, "Yep, that looks fine."
People seemed to appreciate that we stopped and acknowledged what had happened. They weren't expecting it. Some of them were emotional; some of them were just quiet. Everyone grieves differently. People asked for the TVs to be shut down in the common room. A lot of the media coverage after that was about the Confederate flag, and what it means to people. We changed the station to something like Disney or National Geographic, something less controversial.
I get asked quite often: Do you ever feel you got the job because you're female?
I asked my boss the same thing: "Did you give me the job because you wanted a female plant manager, or did you really think I could do it?" He said, "I would be very stupid to put somebody in a job just to check a box. If you'd not have been the right person to do the job, there's no way I would've given it to you."
A plant-manager role is not one you can breeze through. Every aspect of your personality gets exposed. You have to make decisions every single day. Things are thrown at you. You have to interact with customers. You have to interact with colleagues.
You're ultimately accountable for the safety of your employees. If anybody gets hurt and there's negligence identified in the plant, I am accountable. If there is a police case, I'm the one that's going to go to jail.
People have sometimes questioned my ability to handle the intensity of my job. Nobody's said it to my face, ever. It's difficult for me to tell if it's because I'm a woman, or because I'm a 35-year-old young professional. When most people think of a plant manager, they imagine a gray-haired person who has years of experience under his belt. When I got the plant-manager role, I had, gosh, about eight or eight and a half years of work experience after I finished college. That's pretty green. That's why I find it difficult to separate whether it's a female or an age thing.
I think people test you. Like, when I first got the job, I would feel like my team wanted me to make all the decisions. They'd go, "What do you want us to do?" in situations where, I felt, they could have made those decisions. As I spent more time with them, I learned that some of my team just wanted to get the answers and not have to make decisions. I think when you are new, you often read too much into the situation. But when I started, the women did come up and say, "We're so proud to have a female plant manager," and, "We're so glad you're here!" I felt very welcomed. The first person who met me was a 65-year-old African-American woman who had been with the company for a long time. She said, "I'm so proud that we have a female plant manager and that we have you here." She baked me a pineapple upside-down cake for my first day.