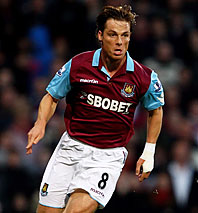 West Ham
The team of the fading empire. To be a West Ham fan is to bear the pride of suffering, to know that your players provided the backbone of the only England team ever to win the World Cup [in 1966], and to know that you will likely never see those days again. Their club anthem is the tragic "I'm Forever Blowing Bubbles," which contains such uplifting phrases as "Like my dreams, they fade and die."
Quintessential player:
Scott Parker, all thirties Brylcreemed hair and never-say-die attitude that can only delay his team's eventual defeat.
Chelsea
Ah, new money. Once a byword for King's Road flash, they are now London's richest team, supported by the City boys and the Russian plutocrats who have made their fortunes alongside them. One for the hypercapitalists.


Quintessential player:
Captain John Terry, who is never out of the tabloids, whether for charging £10,000 for a private tour of the Chelsea training grounds or for allegedly cheating on his wife with a teammate's ex-girlfriend.
Tottenham Hotspur
Known (unofficially) as the Jewish London team; the die-hard supporters refer to themselves as "The Yid Army" and proudly fly the Star of David. They are the middle-class team of North London—an old-fashioned yet cosmopolitan group of supporters who, unlike West Ham, believe there may be a return to the glory days.
Quintessential player:
Gareth Bale, a flying Welsh winger, who has played spectacularly in about four games and is already branded one of the best young players in the world.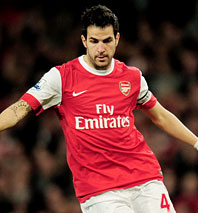 Arsenal
The first to yell "Not fair, you cheated," Arsenal is the beloved club of the North London media elite. They're endlessly cosmopolitan, beautiful to watch, polylingual, and unable to win a trophy. The club team of the spoiled intelligentsia—even their manager has a degree in economics.
Quintessential player:
Cesc Fábregas, the 23-year-old Catalan midfielder loved for his passing prowess, loathed for his petulant self-righteousness.